12 of the Best Beaches in Santa Cruz
Posted by Gregg Camp on Tuesday, June 7, 2022 at 2:39 PM
By Gregg Camp / June 7, 2022
Comment
Best Beaches in Santa Cruz
Santa Cruz County is home to some of the best beaches on the West Coast. There are miles of uninterrupted sand with beautiful sunsets. Santa Cruz beaches have something for everyone. Some are favorites with tourists due to proximity to hotels and shopping while others tend to be local favorites. Here are some of the best Santa Cruz beaches to visit.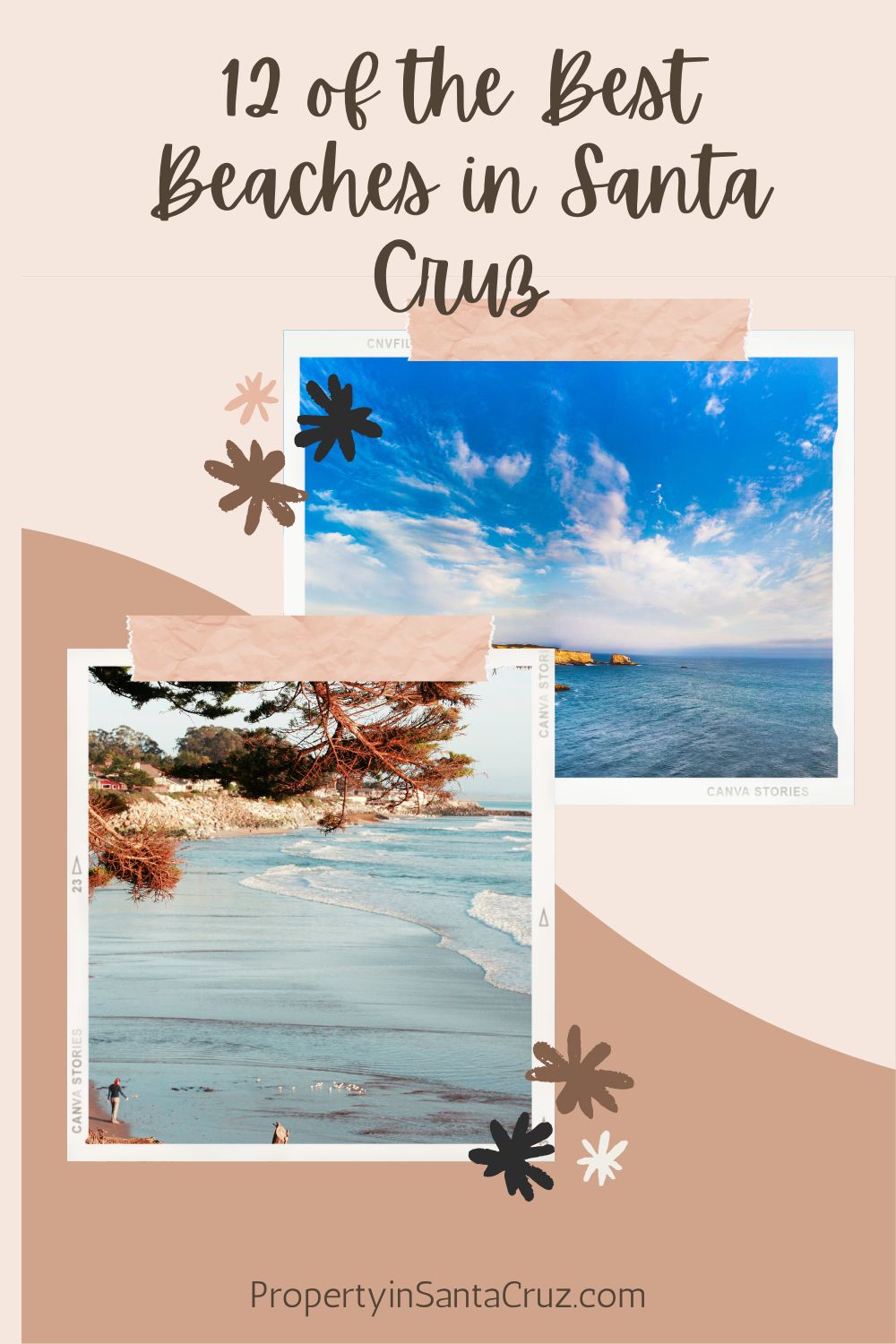 MAIN/COWELL'S BEACH
Main Beach is the beach in front of the Santa Cruz Boardwalk. Cowell's Beach is Main Beach's neighbor to the north, just on the opposite side of the wharf.
ITS BEACH (DOG BEACH)
Often referred to as Dog Beach, Its Beach does technically allow dogs, but they're supposed to be on leashes and only on the beach at certain hours.
NATURAL BRIDGES BEACH
Natural Bridges is home to picturesque views, photo ops, and tide-pooling., Natural Bridges State Park is best known for playing host to thousands of Monarch Butterflies who migrate here each fall.
AÑO NUEVO STATE PARK
The beach at Año Nuevo State Park is located in the picturesque town of Pescadero, the beach is most known for its protected colony of elephant seals that migrate specifically to this spot each year.
WADDELL BEACH/RANCHO DEL OSO
Waddell Beach is located about 20 miles north of Santa Cruz and runs about ½ mile long before it turns into Greyhound Rock Beach. There are some great tide pools. This beach is known as a great spot for windsurfing in the Santa Cruz area.
DAVENPORT BEACH
Davenport Beach is a protected cove in the town of Davenport. The beach is known to the locals as Shark's Tooth Beach and is a popular spot for surfing, windsurfing, and exploring the tide pools on the north end.
BONNY DOON BEACH
Bonny Doon Beach is much beloved by skinny-dippers as it is located in a wind-protected cove.
PANTHER BEACH/HOLE IN THE WALL
This picturesque beach is another one of Santa Cruz's nude beaches and features some of the best sand in the area.
FOUR MILE BEACH
Four-Mile Beach is a mile-long stretch of white sand along the coast. It is known as a surfing hotspot because of the awesome breakers. This is a family-oriented beach.
WILDER BEACH
Wilder Beach is part of Wilder Ranch and is accessible through the historical park. It is part of a larger natural preserve and is a perfect spot for hiking around the trails that wind along the coast and checking out the wildlife.
GREYHOUND ROCK BEACH
Greyhound Rock Beach is located about seven miles north of Davenport and is adjacent to Waddell Beach. This beach is perfect for watching the sunset and enjoying the coastal beauty of the Santa Cruz area.
SCOTT CREEK
Scott Creek is one of Santa Cruz's nude beaches. Located about three miles north of Davenport, this half-mile-long beach is usually devoid of crowds, except on hot summer days.
Santa Cruz is home to some of the most amazing beaches. They are among the most popular attractions in the state, bringing locals and out-of-towners out of their comfy homes to bask in the glory of Mother Nature's splendor. Depending upon the time of year, Santa Cruz beaches have much to offer in terms of entertainment to visitors of all types and ages, making the beach one of the most fun and affordable places to escape to, even if just for an afternoon.
More Great Things About Santa Cruz
Museum of Natural History in Santa Cruz
What Does $1,000,000 Get You in Santa Cruz?
What is famous about Santa Cruz?