2020 Home Design: Ways to Improve Your Home in the New Year
Posted by Gregg Camp on Friday, January 31, 2020 at 8:08 AM
By Gregg Camp / January 31, 2020
Comment
Happy 2020! May this year be one of your best yet!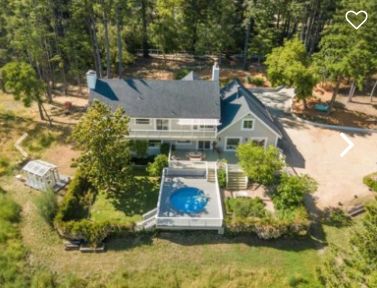 There's no greater time than to think about ways to improve your home this year. Whether you enjoy a modern, minimalistic, or classic chic look, the sky's the limit with all the unique designs available
these days.
Need some inspiration for 2020 home design trends? Here's several design themes to help you out:
Trending Interior Design
There are various mainstream interior design trends occurring at the moment. One is removing
color from the kitchen and getting back to stark white. Whoever said a bright kitchen must have
color hasn't spent much time in a bright white kitchen with perhaps a splash of color here or there –
because it's quite delightful.
Another interior 2020 home design trend is going back to the formal dining room. In an age where
many families are eating meals together on the couch, others are committed to renovating the
dining room and actually using it. In addition, adding bold colors to the laundry room, using unique
and creative toilets, and space maximization are trending.
Bold Geometric Forms
Also called "Neo-Deco", getting back to bold geometric forms is getting a lot of applause. This
return to minimalistic design is not boring as some people may think. In fact, it's quite exciting and
getting rave reviews. You'll see a lot more use of recycled textiles, natural wood, and undyed yarns
in this design trend.
Small Space? No Problem!
No doubt with space an issue for some people, creative space maximization is necessary – and
trending! Look for multi-purpose rooms, partitions, and just plain smaller living space. You'll see
everything from Murphy's beds to floor-to-ceiling mirrors to give the feel of larger space.
Tiny Homes On The Move
We can't talk about 2020 home design trends without mentioning tiny homes. There's a whole crew
of people interested in the tiny house movement, and the niche is increasing in size. Whether you
use it for a primary residence or a "he" or "she" shed in the back yard, a tiny home is easier than
you think to build. Or, you can buy online from anywhere from $15K on up.
Sustainability Matters
No doubt many folks are all a buzz about peace and serenity. In other words, less stress. As a result,
more people are thinking about 2020 home design in terms of tranquility and wellness. People want
to enjoy a home that feels like a sanctuary, and they're designing and making home improvements
as such.
Some are creating an indoor or backyard water fountain. Others are creating a Zen room that
doesn't have much in it at all – going for that simplistic feel. Colors like blue, greens, and earth
tones are totally in, as well as earth-friendly materials like jute, stone, and natural wood. Speaking
of green, indoor herb gardens and rooms of plants are sprouting all over the place.
SMART Home Design
We can't talk about 2020 home design upgrades without talking about Smart homes. By Smart, we
mean devices connected to the internet via your smartphone. There are more and more Smart
home gadgets coming onto the scene all the time, and 2020 will likely see some really great design
options.
A great way to get started in the Smart home scene is to invest in Smart security cameras,
thermostat, and lighting. Feel safer using your phone to see your front porch area with the camera,
control your thermostat with a press of your phone buttons, and connect your lights to a hub that
lets you control them with your voice.
As you can see, 2020 is full of possibilities, and these are just a handful of ways you can improve
your home this year. Continue your research on what kinds of things you'd like to see changed this
year, and enjoy the home upgrade journey.