5 Reasons to Live in Pacific Grove California
Posted by Gregg Camp on Tuesday, February 9, 2021 at 9:54 AM
By Gregg Camp / February 9, 2021
Comment
Considering a move to Pacific Grove California? Located between Pointe Pinots and Monterey, in offers numerous Victorian homes, cute little bed and breakfasts, and a wealth of fun and exciting things to do and see. But if you're planning a move you're probably wondering why other people chose to live in Pacific Grove as well? So, here they are, the five best reasons to live in Pacific Grove California.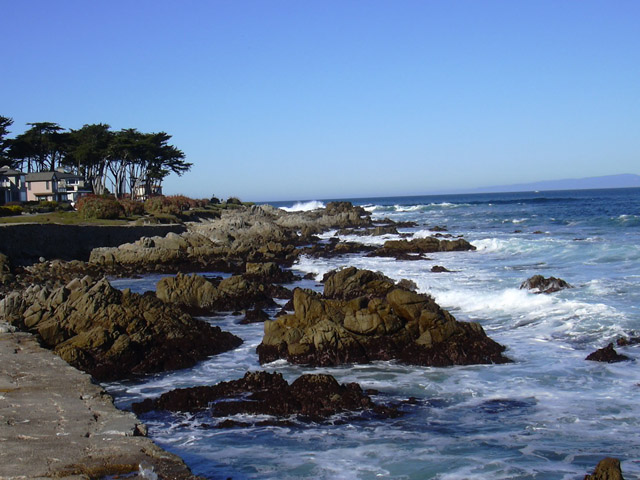 #1, Monterey's peaceful coastal neighbor.
Pacific Grove sits on a peninsula just west of Monterey and the Monterey regional airport. It's its own little community, however with open spaces, museums, and a beautiful beach at the Asilomar State Beach Park. While it's obviously still in California, it seems like you stepped back in time with these gorgeous Victorian homes, darling little bed and breakfasts, Airbnb's, retirement communities, thrift shops, and boutiques.
#2. Call is P.G.
Locals call it P.G. but it's usually just to save energy. The Chamber of Commerce has labeled Pacific Grove Butterfly Town USA for the tens of thousands of monarchs who actually spend the winter here. It's America's last hometown for the 15,000 residents a call at home and Life magazine referred to Pacific Grove as America's "Most Romantic City". It's easy to see why as the cover photo on Life showed a pink blanket of ice plant blooming along the coast line, a true love letter from mother nature. This tranquil hamlet has been known as the Mayberry of the Monterey Peninsula. Once you spend a couple of weeks here, it's easy to see why most people never choose to move away. This beautiful little haven at the tip of the Monterey Peninsula, embodies a life all its own. Check out the Monarch Grove Sanctuary where over 25,000 Monarch butterflies winter in this beautiful coastal town. You're not likely to see anything like this anywhere else in the country.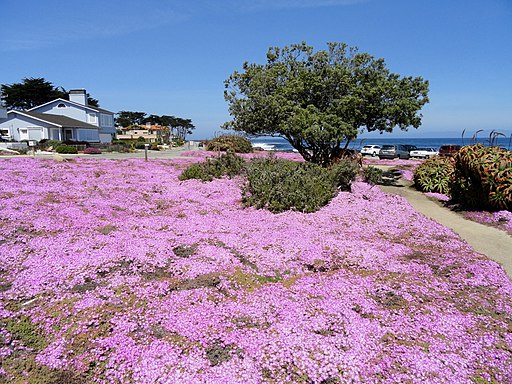 #3. Ocean View Avenue
This little hidden gem is a 4-mile recreational trail along Ocean View Avenue from Monterey Bay Aquarium to Asilomar State Beach. Strolling through the beautiful forests and dunes and enjoying the 6 Block Long Trl. through the George Washington Park under a canopy of butterflies is really stepping into a mysterious and inviting mythical world. This coastal recreational trail extends about 1 mile from the aquarium to Lovers Point. It offers separate walking and cycling paths, walking and jogging, and provides an unobstructed view of the gorgeous California coastline. The local Shoreline Park Network features nearly 24 acres located on the coastal edge of the city serving continuous neighborhoods in the community as a whole.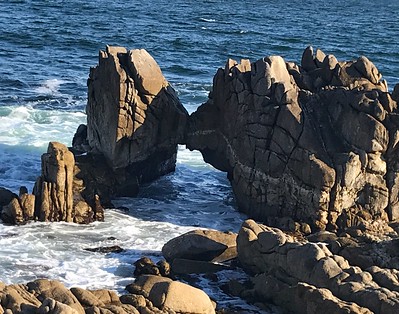 #4. The Kissing Rock
From the Washington coastline down through Oregon and on through California, the West Coast is filled with unique rock formations and beautiful coastline. None so unusual as the Pacific Grove Kissing Rock. This geological wonder is easy to miss unless you're looking for it because it sits just above the tide on Ocean View Boulevard and Esplanade Street in front of the park. Check out the unique tide pools, see life, or even grab a round of golf nearby but you have to check out the unique kissing Rock with the splash of the waves crashing underneath as the tide comes in.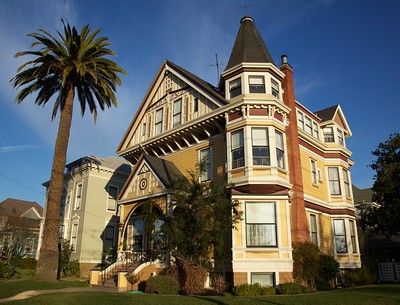 #5. Your Victorian home awaits
You'll find hundreds of homes throughout Pacific Grove adorned with green wooden plaques denoting the first assessed owner of the property and the first year of record. A stroll through town can feel like a historian's dream with beautiful homes dating back to the 1890s, windows containing an "I support military women" ribbon and an old metallic green Volkswagen bug in front of the town's only lavender home. Each October, visitors and locals discover many of the back stories of these homes and if you're looking to live in a Victorian home, you're likely to find it in Pacific Grove.
While Pacific Grove definitely hangs onto the past it makes many functional and practical steps forward. History comes alive in contemporary forms and from fantastic shops and restaurants, dining options and cafés, museums and galleries and of course, a plethora of parks and trails all within a small footprint on the Monterey Peninsula, you don't have to go far to find hidden gems in this unique California coastal town.
Browse all available listings, older homes, historic and Victorian properties and real estate for sale in Pacific Grove today.
Pacific Grove Neighborhoods
Image http://wikitravel.org/en/User:Aburda, CC BY-SA 3.0 <https://creativecommons.org/licenses/by-sa/3.0>, via Wikimedia Commons | Daderot, CC0, via Wikimedia Commons | https://www.flickr.com/photos/mmm-yoso/50570714361/in/photolist-rvJkpV-reg72j-irfL6A-irfvqe-2k3L8wi-ge83Du - Kissing Rock https://www.flickr.com/photos/afagen/45922186632/in/photolist-irfL6A-irfvqe-RyWpFb-2cXZdbu - Victorian home https://www.flickr.com/photos/string_bass_dave/5382447866/in/photolist-9cCseh-rSSmkD-2jY1mtn-XDgWVA-2kwyDSB-2aRsTeB-279oEcu-2ihLbnW-2kfXtuw-2iP24c4-2jW4Vkn-2iMkQNX-NUJjZG-BtcWbK-5zTAs-QDWVo2-Z26RY6-2kez1fH-2jQP23x-ccavi7-pQYvfg-2jXZEYX-2cD8uBM-2ifWg9D-2kwCT5u-qNvdEC-2ihMgkW-2jCTXuU-fC86Ud-2hAva64-4oDZiC-751zX7-N4BZUh-S5cQye-2iAMttK-2hPSNec-bimfje-L6UjoD-23QghB-xNvkdP-23UGFb-um6A65-2iPiB5b-Rb39Ek-HoGs8f-2iZ33wd-2k9ptSS-CL6BiC-5zTAr-2iPo16h