5 Security Tips to Protecting Your Home and Family
Posted by Gregg Camp on Tuesday, April 26, 2022 at 12:00 PM
By Gregg Camp / April 26, 2022
Comment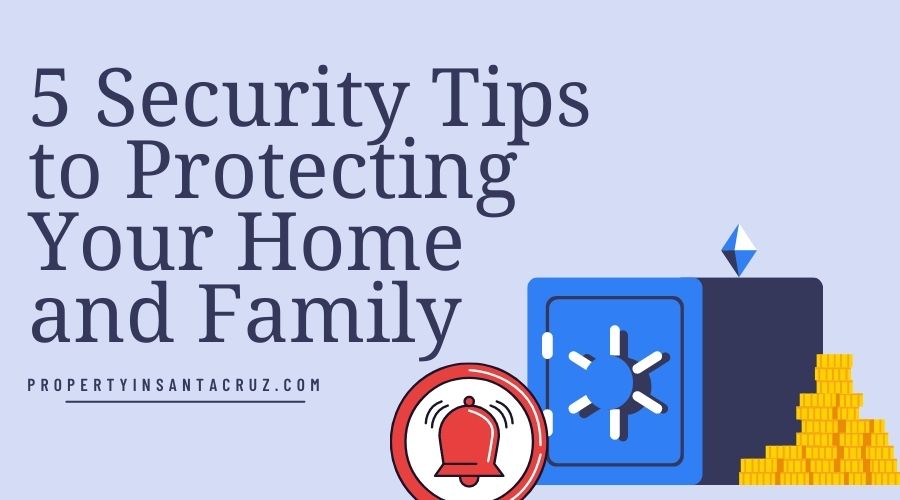 We are always looking for ways to make our home and family safer, and while we can certainly invest in security systems, there are some simple things we can do in our home everyday to make it a bit more security.
#1. Keep your valuables locked up.
The odds that your home will be burglarized are pretty low but how easy is it to find your valuables if you do get burglarized? Keeping jewelry and valuables in a convenient spot will also be convenient for criminals so consider a commercial container, home safe, or a hiding place it only you know about. Also, take pictures of all of your valuables for insurance purposes just in case.
#2. Get a professional alarm system.
Most high and luxury homes and condominiums in Miami have security systems but they're not for the Uber rich. Anyone can own a pretty inexpensive alarm system these days whether it's entering a simple security code on your entrance and exit to the home or a full-on video monitoring system with cameras inside and outside.
#3. Add outside lighting.
Don't make it convenient for burglars and criminals to access your home. Keep bushes trimmed away from first-floor windows to prevent any hiding spots and add lighting in darker areas around your home. Motion sensors are great for this and just a little bit of a deterrent will definitely keep burglars at bay.
#4. Make sure all of your locks actually work.
Check your locks at least once a year to make sure they work correctly on all doors and windows.
#5. Make sure you know who has keys to your home.
Anytime you buy a new house you should have the keys remade with a new lock. You never know who the previous owners have given the keys to. Also, verify that you trust everyone that has a key to your home. There could be service providers who come weekly or friends and family but make a list and consider changing codes and keys every couple of years.
More Tips for homeowners
10 Ways to Add Curb Appeal to Your Home
Smart Ways to Save On Your Homeowner's Insurance
New Cooling technology for your home in Carmel