Are Open Houses Worth Your Time?
Posted by Gregg Camp on Monday, March 23, 2020 at 6:21 PM
By Gregg Camp / March 23, 2020
Comment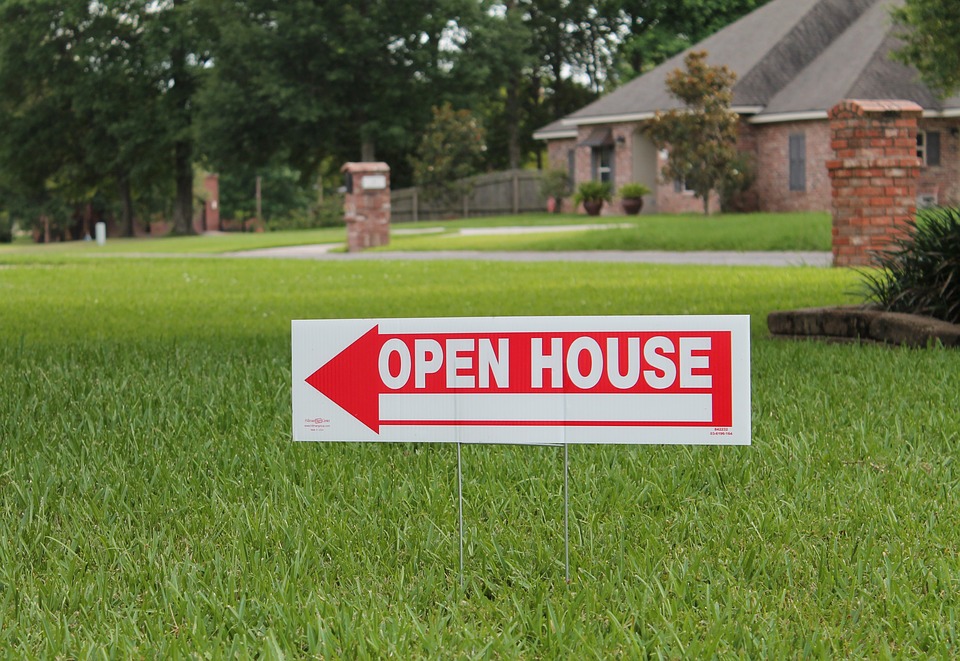 Real estate and open houses: the ubiquitous pairing that may not be as necessary as you think. Open houses have been a staple of the real estate industry for decades. When a seller decides to list their home, naturally they wonder when the real estate agent will host the open house at their property.
During an open house event, the real estate agent welcomes the general public–and hopefully, potential buyers or buyer's agents–to view a home for sale. These events are typically held on the weekend for a few hours in the afternoon.
Here's the thing: a survey by HomeLight of leading real estate agents across the country found that 63% of them do not always recommend sellers have an open house.
The truth is with our modern marketing tools and the way today's buyers view properties, we don't necessarily need an open house to woo buyers.
What should an open house do?
An open house intends to let prospective buyers tour the home when the listing agent is present to answer any questions they may have. Marketing the open house is supposed to increase the home's exposure. Busy open houses build a sense of excitement and demand, hopefully leading to a more attractive offer in an expedient time frame. While in some markets that's a great way for a seller to get multiple offers, some buyers are turned off by high demand and decide not to make an offer when they see a highly trafficked open house.
What's really happening at open houses
We know open houses draw a lot of attention from people just curious or not serious about buying the property. The most serious buyers will already have a buyer's agent. They are most likely to schedule a private showing so their buyers can take as much time as they need.
Today's open houses are more likely to gain the listing agent buyer leads rather than bring the buyer into the property. More real estate agents see the open house as advertising for their business and not finding buyers for the sellers. They use it as a chance to put their name out there. In response, officials in cities like Fremont and Scotts Valley, California are planning to limit the number of signs a real estate agent can put up.
What happened to open houses
Why open houses are no longer necessary comes down to how today's home buyers find their properties.
According to the National Association of RealtorsⓇ (NAR), the typical home buyer starts their home search looking online at properties. They examine the photos and detailed information to decide what homes they'd like to see in person. Just as you're at an informative real estate website like PropertyInSantaCruz, most buyers will gather information and start generally looking until they have refined their price points and areas.
Before our digitized and mobile world, most real estate agents used classifieds and circulars to advertise their listings. Naturally, they couldn't print many photos of the home, meaning the open house was a more relevant tool for buyers. Today, we rarely use magazines for advertising. Think about it: how many people do you know that still take the newspaper? Probably just a few. Most get their information online.
To open house or not?
Whether you need to host an open house really depends on the market and the expectations of the open house.
If the home is in a subdivision where many homes have similar footprints and sale prices, an open house likely isn't worth it. Homes with unique features and close to highly populated areas are more likely to benefit from open houses. But again, you rarely see the most serious buyers at these open houses.
So when a real estate agent is pushing an open house on your home, ask about their reasons. Check if it's in your best interest or theirs. I like to make that decision with you, the seller, on what's comfortable for you and how we can best market your home for the highest possible price. Each market and property can have different strategies where an open house may or may not be what gets the job done of selling your home. Ultimately, the end game is to get your home Sold!