Beat the Heat with Homemade Ice Cream in Santa Cruz at the Penny Ice
Posted by Gregg Camp on Wednesday, July 27, 2022 at 3:33 PM
By Gregg Camp / July 27, 2022
Comment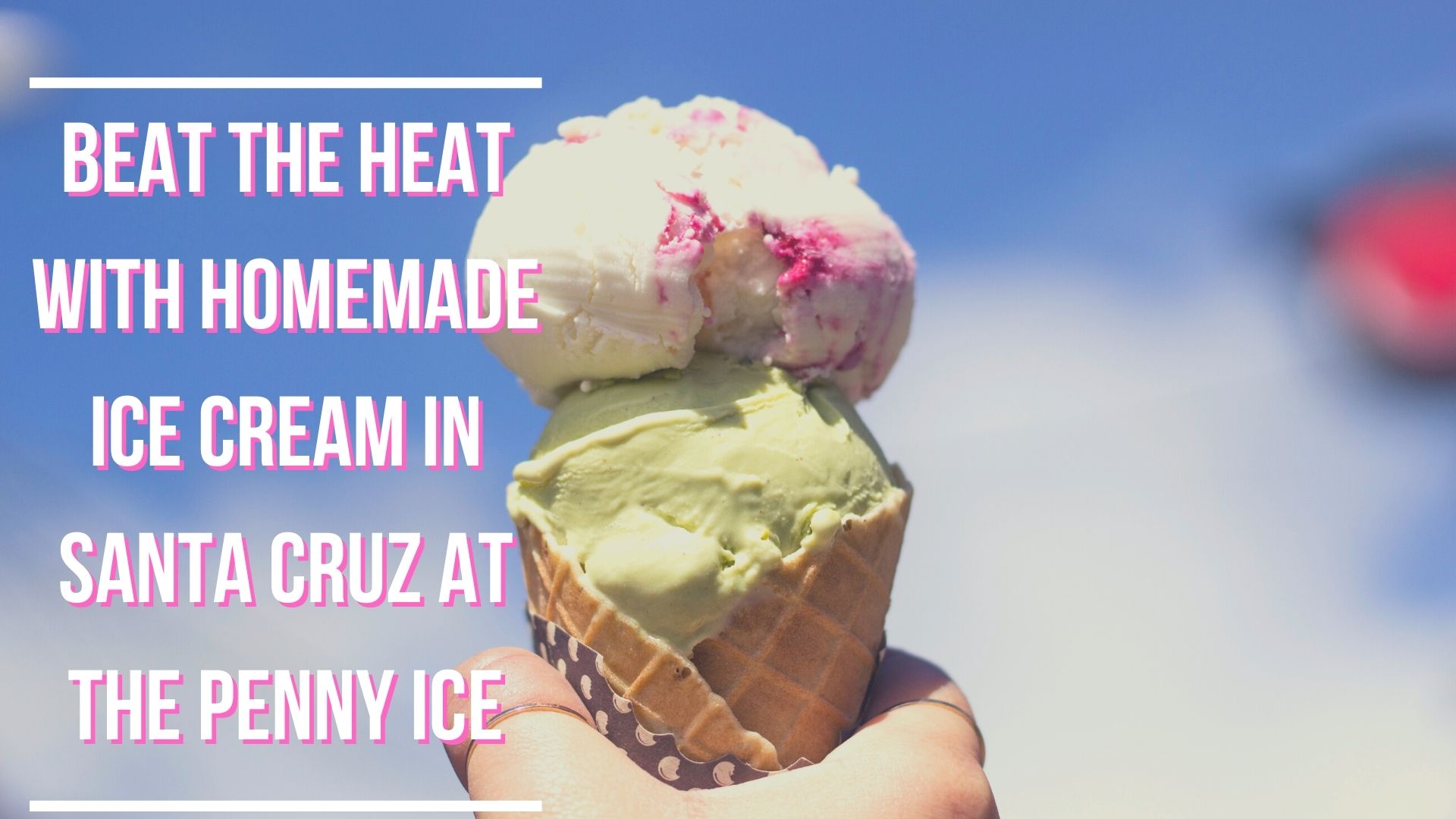 There are so many amazing and fun things to do in Santa Cruz and one of the best ways to spend a summer afternoon is to take a trip down to the Penny Ice Creamery. You will find ice cream like no other in this unique locally owned ice cream shop. It is one of the favorite places to grab a cold treat on a hot summer day in Santa Cruz.
About the Penny Ice Creamery in Santa Cruz
Everything served at Penny Ice in Santa Cruz is made from scratch. All of the ingredients are local seasonal and organic. Penny Ice uses fresh local ingredients combined in small batches to create some of the most unique Artisanal ice cream flavors you have never tried before. Penny Ice is one of the smallest dairy manufacturing plants in the state using all organic dairy and sustainably grown ingredients. You can watch them make the ice cream right inside the shop.
Penny Ice was founded by Chef Kendra L Baker with her business partner Zachary E Davis. They enjoy being open with the entire process of their clean ingredients and artisan ice creams. They take pride in showing the public and each customer exactly what is going into their ice cream. They take a lot of care in sourcing every single ingredient in their products so that they can say that everything is 100% from scratch.
This is the only ice cream shop in Santa Cruz that is a licensed pasteurizer therefore they do not have to purchase premixed ice cream for their base but can make it right on site for the most amazing flavorful ice cream.
Their Products
The Penny Ice offers seasonal flavors that rotate throughout the year dependent upon what local ingredients are readily available to combine the most unique and fresh ice cream flavors. Some of their signature menu ice cream flavors include Tahitian vanilla bean, dark chocolate sorbet, warm donuts and ice cream, and verve coffee with chocolate almond praline.
Beyond grabbing just a scoop you can indulge in one of their signature Sundays or a penny pop.
Penny Ice Creamery has a website where you can look up more information or schedule them to cater an event. You can reach them by phone as well at 831–204–2523. They are open from noon to 11 PM every day of the week. They are located at 913 Cedar St. in Santa Cruz California.
The Penny Ice Creamery also has three other locations, one in Pleasure Point, Aptos Village, and a stall at the Santa Cruz farmers market.
There is nothing like a sunny day in Santa Cruz. For more information on living in Santa Cruz including available Santa Cruz real estate please contact us anytime.
More Great Things About Santa Cruz
12 of the Best Beaches in Santa Cruz
Museum of Natural History in Santa Cruz
What Does $1,000,000 Get You in Santa Cruz?
What is famous about Santa Cruz?