Buying a Home to Age in Place in Santa Cruz County
Posted by Gregg Camp on Wednesday, July 19, 2023 at 6:07:01 PM
By Gregg Camp / July 19, 2023
Comment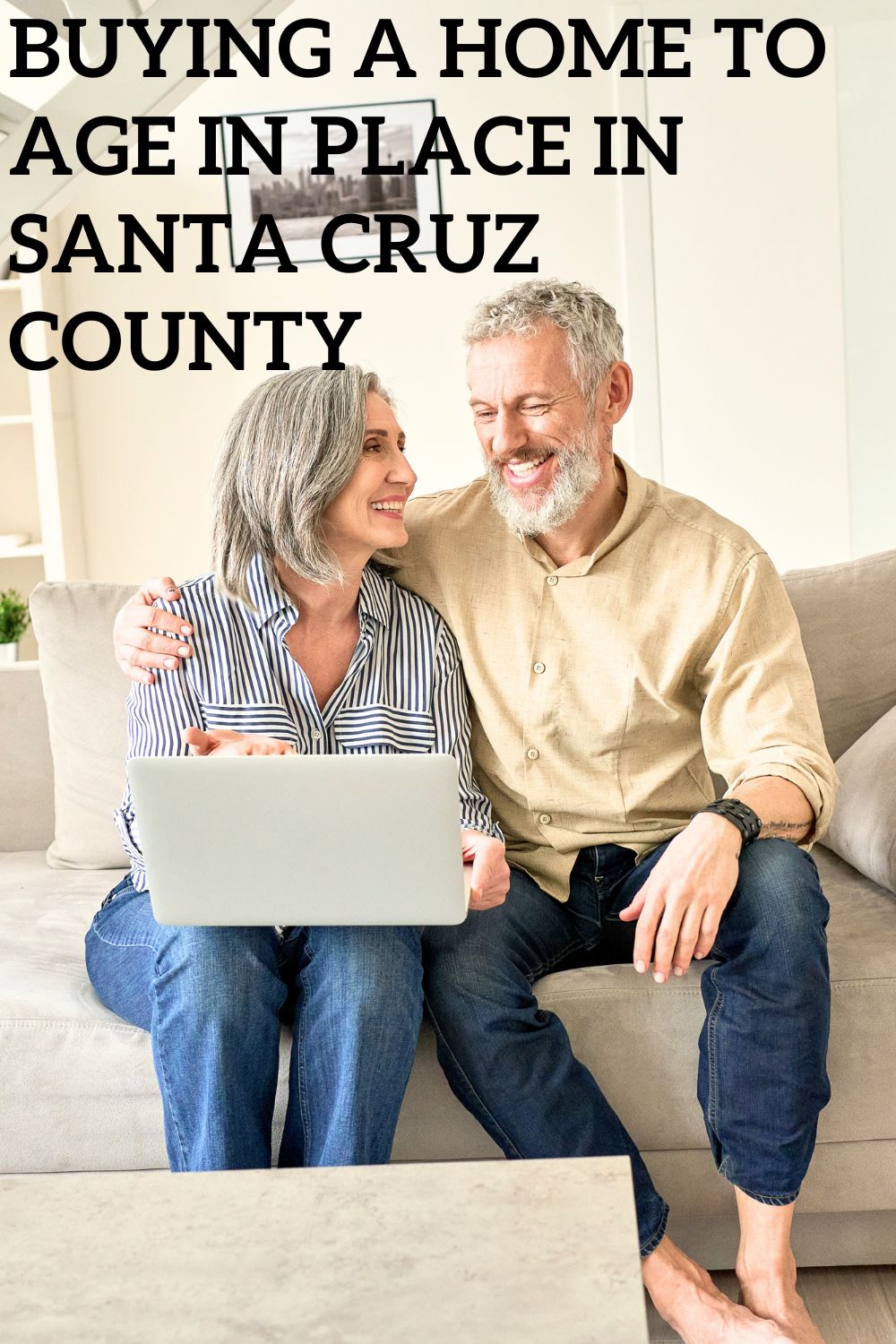 As potential Santa Cruz area homebuyers mature their wants and needs for purchasing a home in Santa Cruz County and beyond look a little different than they did when considering a home purchase in their 20s. What a home buyer wants from their home can change several times during a lifetime and as summer homebuyers begin to reach their golden years of retirement they may begin to think about purchasing a Santa Cruz area home where they can age in place.
What is aging in place?
The term aging in place is a term that describes purchasing a property that works for a buyer in their current healthy and independent state. This home is one that will also provide a safe and easily livable atmosphere as a person ages and might at some point become less mobile in their physical condition. It is a home that is perfect for now and also safe and livable for a person that may take on mobility and health challenges as they mature.
So how does a Santa Cruz home buyer look for a home in the Santa Cruz area that would allow them to comfortably age in place and not have to move into a new property once they begin to face the common physical challenges of aging? Read on to find some good tips about searching for a Santa Cruz home that allows you to age in place.
Tips for buying a Santa Cruz area home to age in place
Location
Aging in place may mean something specifically different for each maturing homeowner. For some, it could mean staying in their home and reconstructing it to comfortably live there for the rest of their days. For others, it may mean living in their same beloved geographical location while finding an easier property to get around and maintain as they mature. And for others, it may mean finding a home near loved ones that could help care for them and also be able to experience life with their most important people.
When you're choosing the location that you want to age in place it is also good to consider what attributes that location has that are important and will be needed. Do you want to make sure that this location has the ability to give you easy access to needed healthcare professionals within a reasonable traveling distance? It is also good to consider neighborhood safety and the ability to make sure you feel secure and can remain secure on your property. You also want to consider the ability to welcome visitors and maybe even be able to host visitors in your home for an extended period of time. There are also other aspects like being able to maintain social gatherings and enjoy taking part in outside social gatherings. You may also find it important to be near to modern amenities that allow you to run daily errands more easily.
Attributes of the home
Whether you choose a home in a completely independent community or one within an actual retirement community or maybe even one within a community that offers assisted living you want to make sure the home itself has characteristics that will work for you. Making sure that a home has safety measures for you to be able to enjoy your property for as long as possible is key. This can include items like an accessible floor plan where your bedroom will be on the same level as all of the main living spaces in the home.
Making sure the flooring is ADA compliant with secured rugs and a low pile carpet that will not cause trips. Having a level surface floor and no small steps ups is also good. Making sure there is a room that can be used as the main bedroom on the main level of the home is important to prevent having to use the stairs frequently. Making sure that the shower in the bathroom is easy to get in and out of. Making sure there is sufficient space to move around in the bedroom. These are all important things to consider for a home that will work for you now and as you mature.
Finding the Right Real Estate Agent
When you are shopping for a home in Santa Cruz with aging in place in mind you want to make sure you are working with a realtor that truly understands your needs. Did you know that there are realtors certified in senior real estate needs? I am a realtor that has taken extra training courses to be able to serve my senior clients hoping to find Santa Cruz real estate that specifically meets their needs.
If you are looking for a home to age in place please contact me. For more information on considering the perfect home to comfortably age in place read this great article shared on the website caring.com. They are a wealth of knowledge for the golden years.
For more information on available Santa Cruz real estate contact me any time.