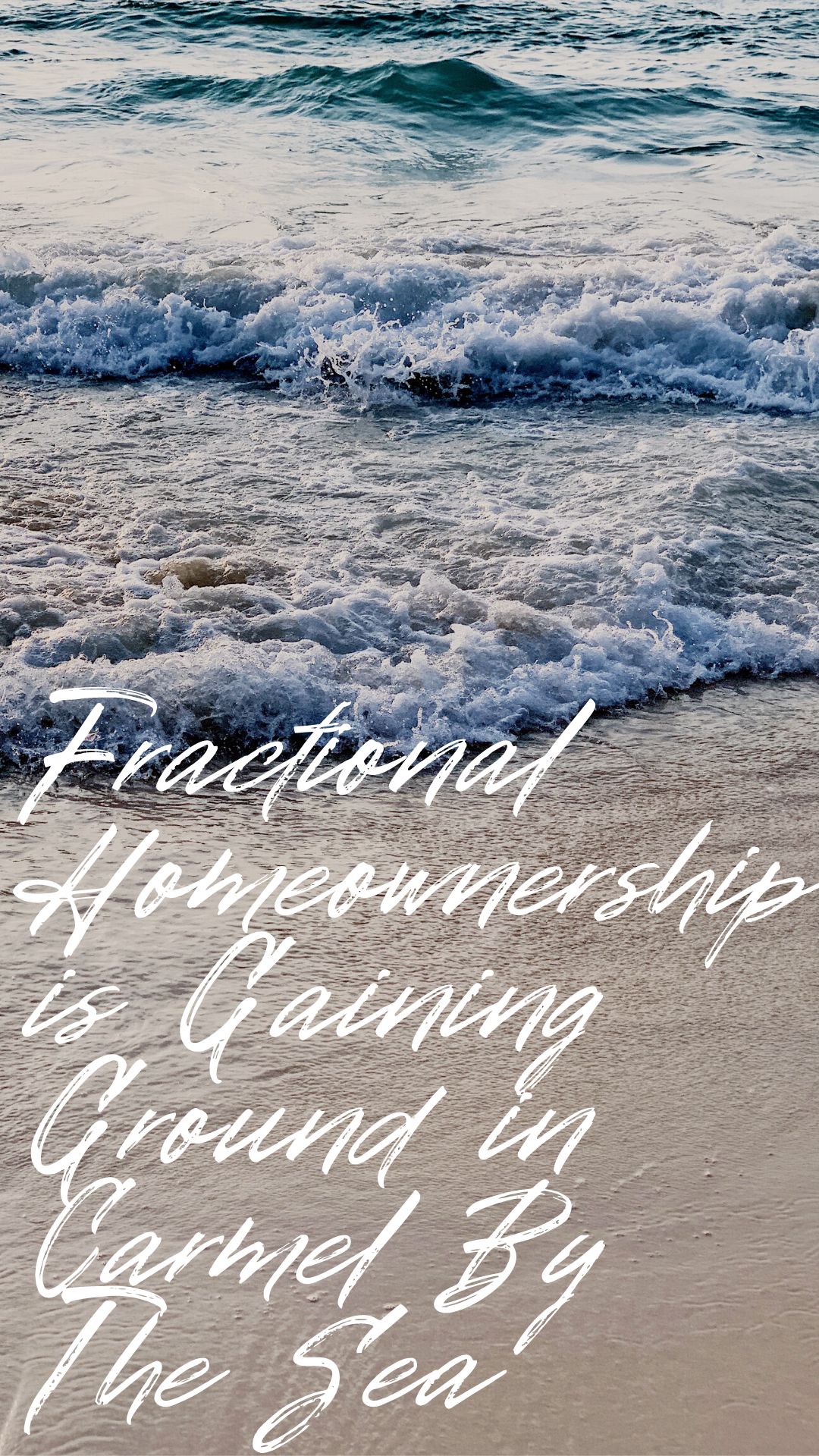 Carmel by the Sea has long been a highly desirable destination to not only live in but to visit. It is one of the most beautiful locations along the California shore. With that comes an increased interest in people interested in purchasing homes for vacation purposes. A new way of owning a vacation property is fractional ownership.
What is fractional ownership?
Fractional ownership is a somewhat new term in the vacation home ownership world. Though the term is new, the actual concept has been around for some time. Fractional ownership is essentially a group ownership of a vacation property. Group ownership has been around for years most commonly through owned trusts, nonprofits, and other legal arrangements.
Fractional ownership is unique in that companies purchase homes in desirable vacation destinations and then fix up the homes, furnish the homes, and expertly decorate them. Once the home is ready to sell they will divide the property into individual shares. Depending upon the size of the property it is often sold between eight and 12 individual shares. This means that eight individual owners or families now have a stake in a new vacation home. This model of fractional ownership is said to be making vacation properties in highly desirable destinations a more affordable and attainable reality.
When shares are sold in a fractional ownership home there is a legal framework of the co-ownership created often times through a limited liability corporation or LLC. This LLC will hold...