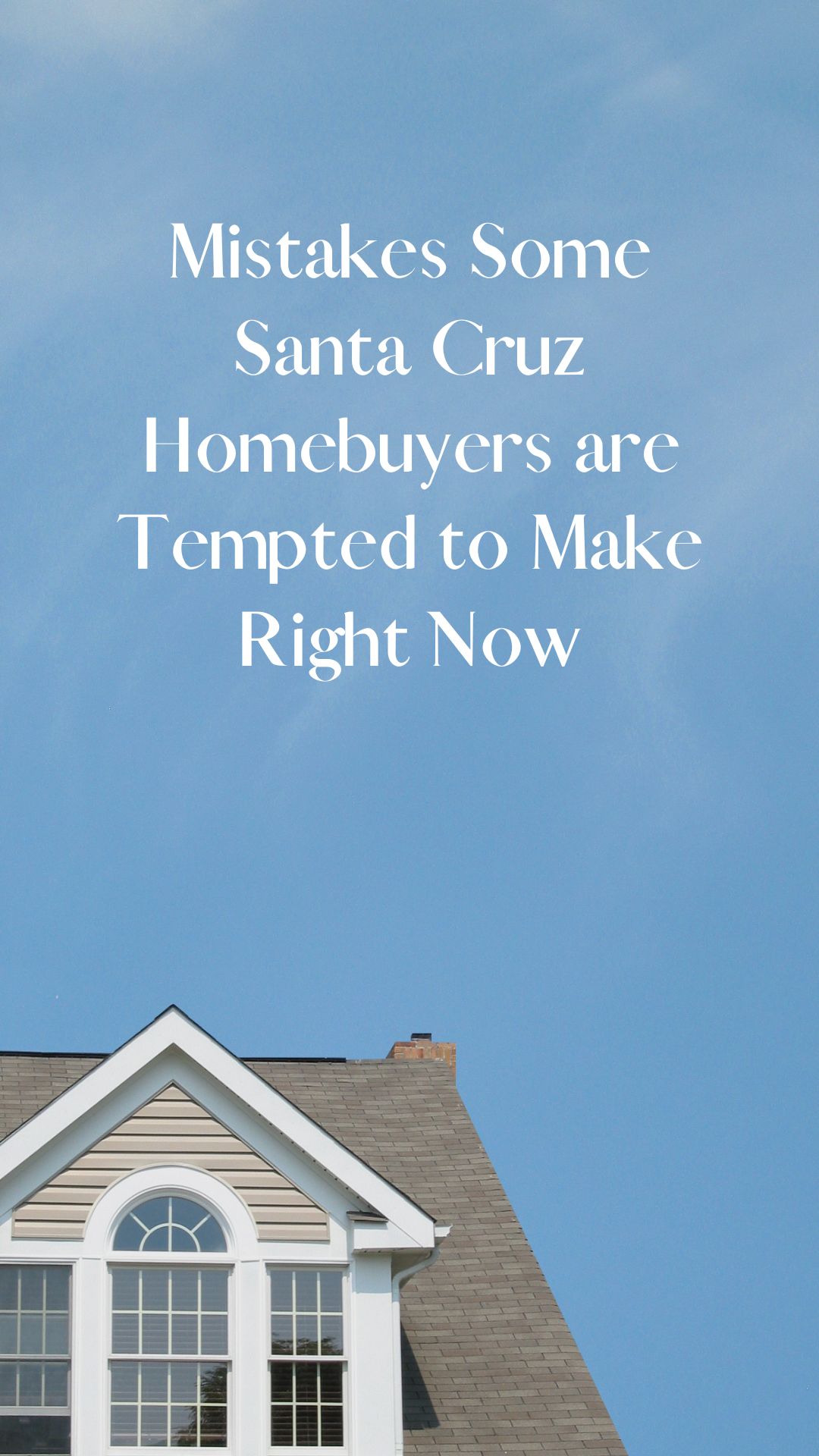 Since 2020 the real estate market has been on a roller coaster. Currently, that roller coaster has shifted to an uphill climb for many Santa Cruz homebuyers. Facing a challenging market those looking to purchase a home in Santa Cruz or Monterey County may find themselves looking for different strategies to help them get into a home at an affordable price that they actually like.
The real estate market has been hard to navigate for many homebuyers here and across the country and understandably has caused a bit of buying anxiety. These challenges and stressful feelings can push some homebuyers to make decisions they feel are helpful but could actually be more of a mistake than a benefit to their homebuying process
Here are some of the homebuying mistakes we are seeing some Santa Cruz buyers being tempted to make.
Playing a timing game
Trying to time the market, meaning finding the perfect time to purchase a home, is like playing a losing game. Since many home buyers saw unbelievably low interest rates not too long ago some are thinking that they can wait it out and hold off for the perfect moment to come along to purchase a home. The truth is however that there is no ultimately perfect buying market condition for a home.
One of the biggest mistakes a buyer could make is to not move forward with a home purchase currently in hopes that mortgage rates will drastically come down in the near future. Instead, it is better to ask yourself questions...