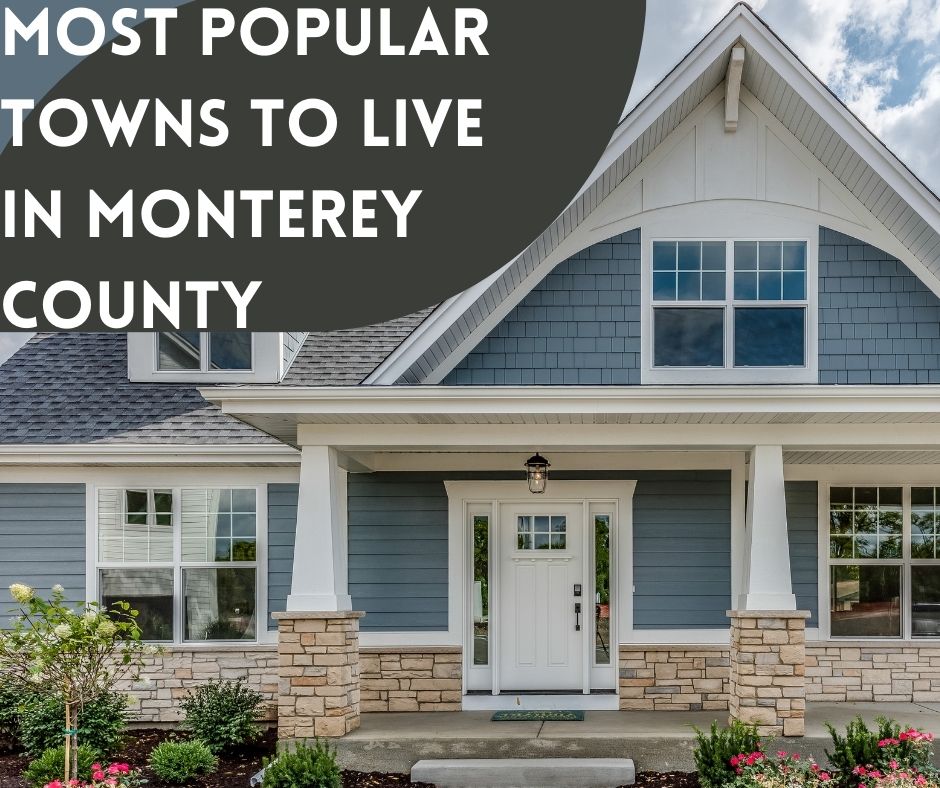 Monterey County California is one of the most beautiful areas of the state located centrally on the California Coast overlooking Monterey Bay. It is a neighbor to the always popular Santa Cruz County and is just a short distance south of the San Francisco area as well as Silicon Valley. There are many gorgeous beautiful towns that make up Monterey County, the most notable of course being the actual city of Monterey itself.
Here are some of the Most Popular Places to Live in Monterey County
Carmel By The Sea
Carmel is one of the most iconic and beautiful towns in Monterey County. The village looks like something out of a fairy tale. The homes within Carmel proper are kept within strict building codes and upkeep measures to ensure the the center of the city or village maintains its charm. Many of the homes you will find closest to the commercial downtown hub referred to as the village are cute cottages that seem like they were built for the likes of a theme park or movie tent.
Carmel has earned several best of titles including the best place to retire. Carmel is not the most budget-friendly town to live but it defiantly is the most picturesque.
Marina
Marina is aptly named because it is located right on the coast. It is a very popular place to reside for boat owners. It is also well-known as a great area for fishing...