...a home inspection report on a dwelling unit on a parcel containing an in-ground landscape irrigation system, the operation of which is under the exclusive control of the owner or occupant of the dwelling, may include an irrigation system inspection report, prepared by either a home inspector or certified landscape irrigation auditor, that contains all of the following:

(1) Examination of the irrigation system controller noting observable defects in installation or operation.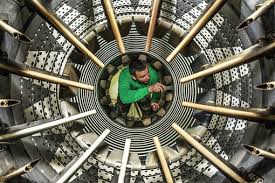 (2) Activation of each zone or circuit providing irrigation water to turf grass, noting malfunctions observed in the operation of (A)The irrigation valve (B)Visible irrigation supply piping and (C)Sprinkler heads and stems.

(3) During activation of the system, observation of (A)Irrigation spray being directed to hardscape
(B) Irrigation water leaving the irrigated area as surface runoff (C)Ponding of irrigation water on the surface of the irrigated area.

Assembly Bill 2371 codified as Business and Professions Code §§ 7065.06 and 7195.5, and Government Code §§ 65592, 65596, 65596.5 and 65596.7. Effective January 1, 2019. READ MORE






...