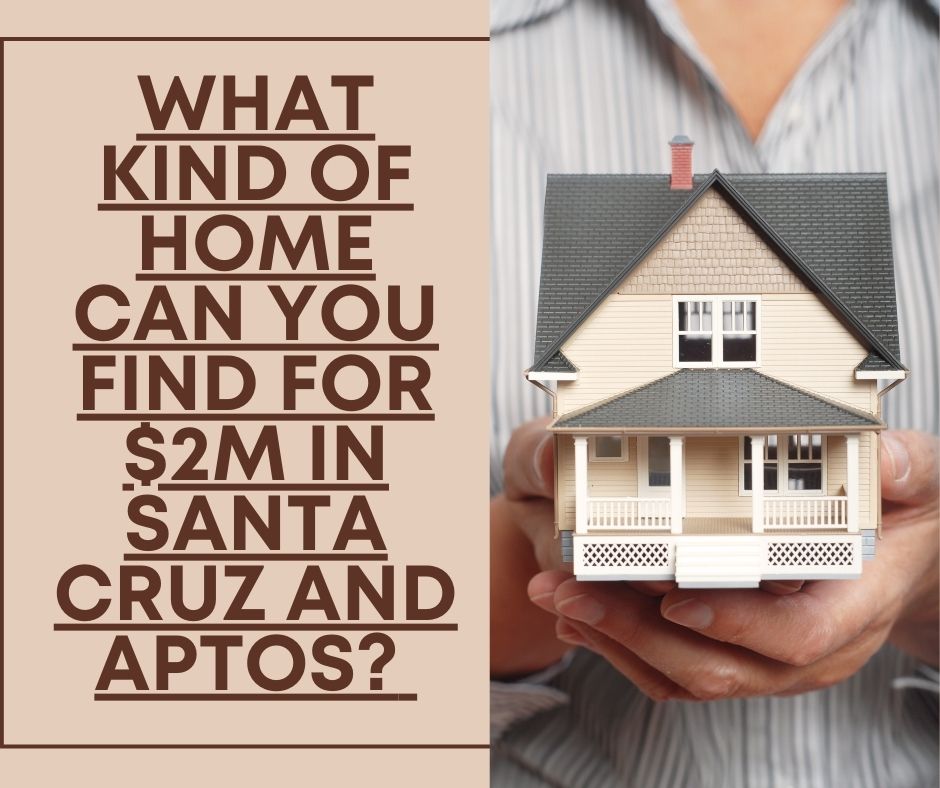 If you are looking for a home in Santa Cruz County you could not have picked a better area of California to settle into! Okay maybe I am biased because I live in the area, but there are truly just so many reasons to love the Santa Cruz area. Trying to narrow down where you will purchase a home could be difficult because the county is full of amazing coastal towns and hidden forest oases.
Some potential Santa Cruz buyers might wonder what type of home they could get for a certain budget in different areas of the county. This is a great question that could help you decide what location you want to look for a home. I can certainly help you out with this question in many different towns in both Santa Cruz and Monterey County. Let's start with what $2M could buy you in the actual city of Santa Cruz vs. the town of Aptos.
Why are We Comparing Santa Cruz and Aptos?
When deciding to move to Santa Cruz County a majority of potential buyers are interested in purchasing a home in or just outside of the city of Santa Cruz. The town of Aptos is often considered to be the first alternative location when opening up a broader home search in the county. Let's Look at a $2M budget for both.
Buying in Aptos
Aptos is located east of Santa Cruz and is home to many of the most popular housing communities like Seascape and Seacliff, two of the most popular. Aptos is smaller than Santa...