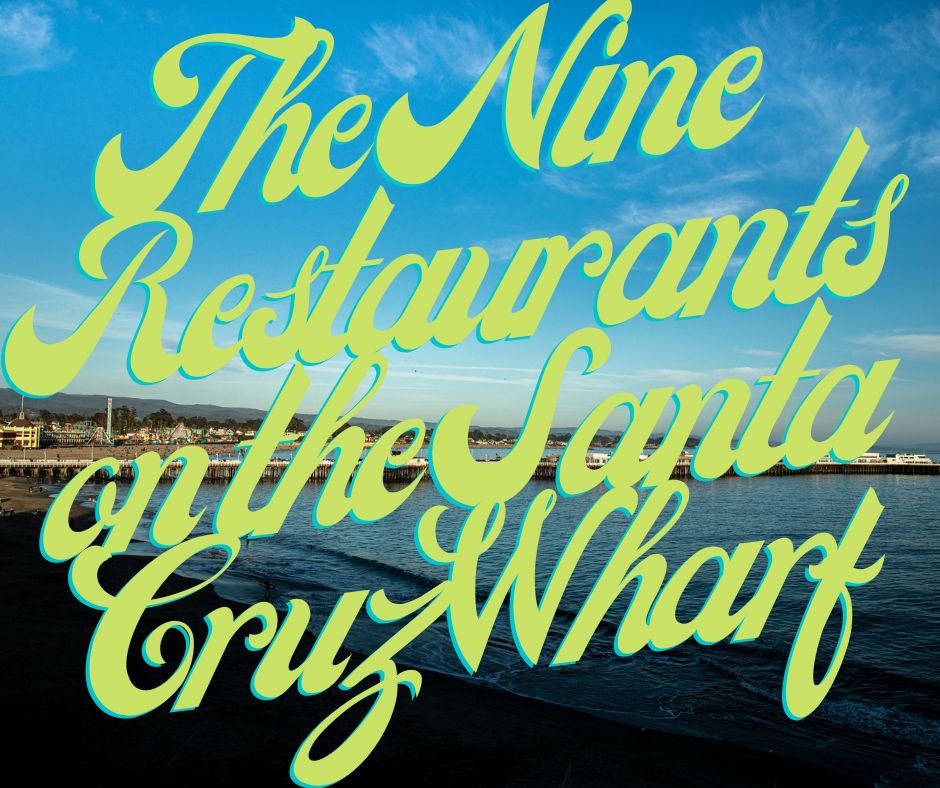 One of the most popular places to hang out in Santa Cruz is the Santa Cruz wharf. The Santa Cruz wharf stretches over half a mile and is known as the longest timber pier in the United States. This is a popular area to take a leisurely stroll while enjoying the sights of the water and other beachgoers. If you stay long enough you may even catch a whale or a dolphin out in the water. It is also prime territory to watch surfers in Santa Cruz.
In addition to hanging out near the water, you can also grab a bite to eat at one of the nine restaurants along the Santa Cruz wharf. Read further to get more information on each of the Santa Cruz wharf restaurants.
Santa Cruz Wharf Restaurants
The Dolphin offers a classic diner atmosphere at the end of the Santa Cruz wharf. This restaurant serves breakfast lunch and dinner just a half mile offshore in the Monterey Bay National Marine Sanctuary. The Dolphin has long been a favorite of Santa Cruz locals and as such has become popular with visitors as well. They have indoor seating as well as outdoor seating on what some call the best patio on the wharf. There's even a walk-up window to easily order without leaving the beach. The Dolphin is open seven days a week 8 AM until they decide to close.
Gilda's has been in Santa Cruz for more than 50 years. They are located centrally in the wharf area just across from the famous boardwalk. Some of the favorite foods include classic fresh fish entrées, plates of pasta, and comfort food favorites that they...