If you visit any hospital, you will likely notice a large amount of patient over 65-years-old being treated for heart-related issues. Research provided by the Centers for Disease Control and Prevention shows that congestive heart failure is one of the leading reasons that seniors are hospitalized. For those who love a senior, this news is disturbing. Regardless of whether a senior lives at home, with family, or at a care facility, heart disease is always a concern. Thanks to new advances in technology, it will now be easy for seniors to recognize and begin treating heart problems in the early stages from their own
homes in Carmel
, making it possible to avoid lengthy hospital stays.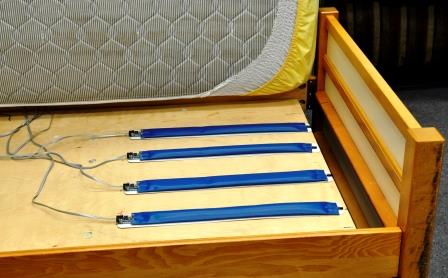 While the market is filled with new devices that are supposed to help seniors with heart problems in care facilities and at their homes in Carmel, many of them are high-tech and difficult to use. The University of Missouri stepped up to provide seniors with a monitoring device that is simple yet effective, and accomplished their goal by designing bed sensors. These sensors operate by using flexible tubes of water that keep track of how much blood is flowing throughout the body. The sensors are put underneath the mattress, making it possible to keep track of the individual's heart function without impacting their day-to-day life.
The device was reviewed by Marjorie Skubic and Marilyn Rantz. Ms. Skubic...