Controlling Unwanted Garden Insects Naturally with Companion Planting
Posted by Gregg Camp on Thursday, March 30, 2023 at 2:41:45 PM
By Gregg Camp / March 30, 2023
Comment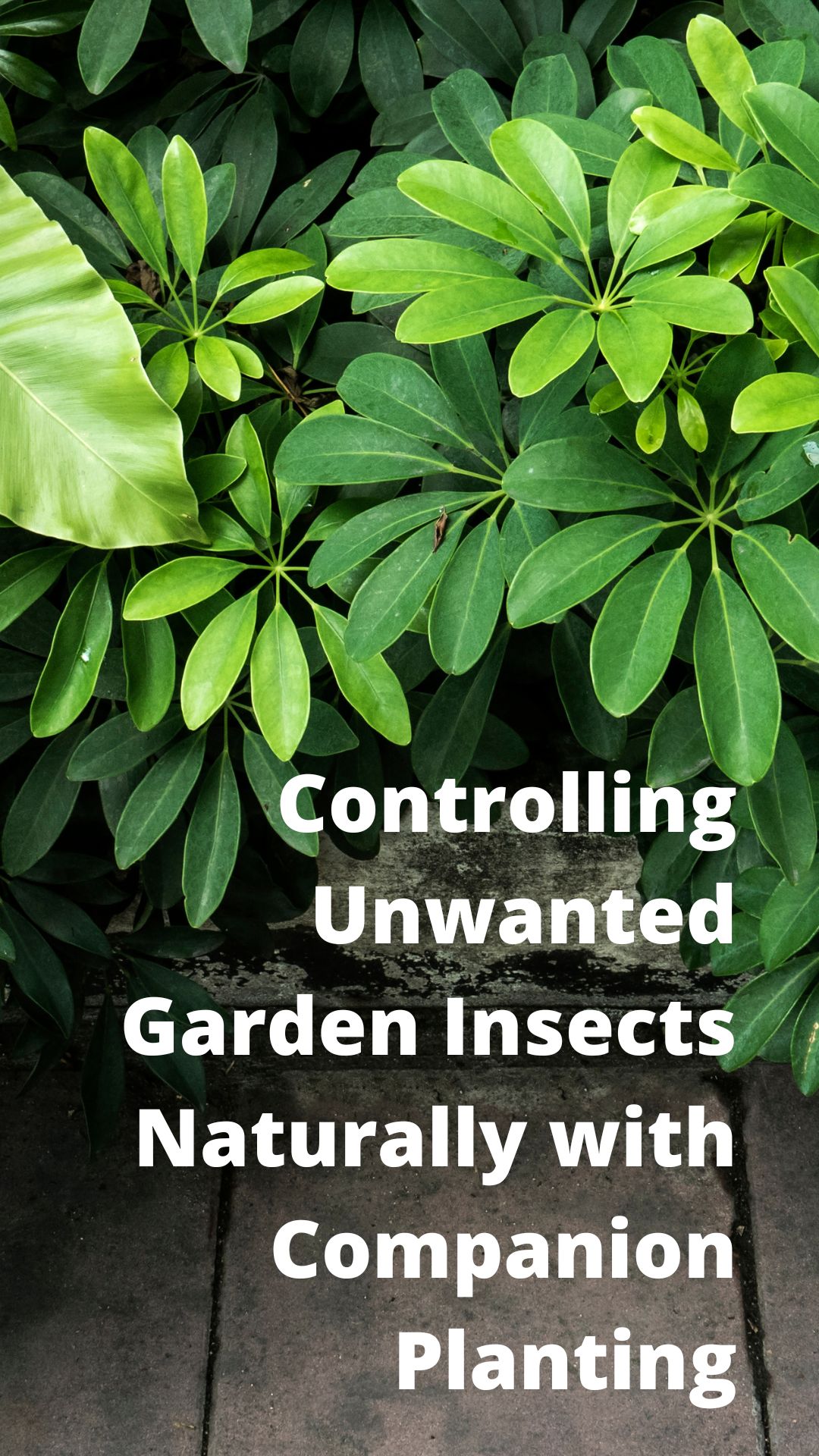 There are many beautiful properties all around Santa Cruz County and several of them have great landscaping and amazing gardens. One thing that Santa Cruz homeowners have increased their interest in is growing their own food in their own yards. Sometimes growing delicious food can attract unwanted guests that would like to feast on it.
Companion planting can help keep pests out of your Santa Cruz garden
Some Santa Cruz homeowners prefer to use a more natural method to keep pests out of their gardens. One of the ways to do so is with companion planting. Companion planting though not commonly talked about has been around for a long time as a method of keeping unwanted insects and pests from gardens, especially where vegetables are concerned.
What is companion planting?
Companion planting is the practice of planting two or more different types of plants next to each other or near each other so that they can benefit from one another. The goal for the benefiting from each other is better growth, an increase in the number of edible products from the plant, and keeping out pests. In some cases, companion planting has even attracted other helpful insects to act as predators for common pests that would damage plants.
It can take a bit of research to discover what plants work well together as companion plants and it may also take a little trial and error in your planting. There are some plants that may thrive by being next to a companion while the other part of the pair is not benefiting from the partnership. For example, garlic can be a turn-off for Japanese beetles but if you plant them next to pea or bean plants it will keep them from growing.
One of the methods for companion planting is to bring in good insects that will feed on the pests that are damaging plants in the garden. Some beneficial insects include:
Certain types of wasps like to feed on aphids, caterpillars, and grubs
Ladybug larvae like to eat aphids
Hoverflies and robber flies like to eat several different types of insects they love leafhoppers and caterpillars
Some common spiders will feed on grasshoppers and caterpillar-laying moths
Mantis enjoy a meal of flying insects like cucumber beetles and squash bugs
Lacewing larvae also like to feed on aphids
Each of these beneficial-to-your-garden insects will have its own stages of preferred diet as they go through different life cycles. It is good to have a diversity of plants that are focused on attracting beneficial insects to attack the pests. It is good to provide plants that offer both food and shelter for attracting good insects. Some good choices are zinnias in a vegetable garden to bring pollinators to the area. They also help beans to grow more fruitfully as well as squash and vine fruits. Sunflowers are a great border for vegetable gardens as they attract pollinators and are food for songbirds.
Using a patchwork of hedge roses, fruiting and flowering trees, shrubs, and perennials is a good method. This cornucopia of different plants planted near a vegetable garden will help to attract beneficial insects to protect your vegetable crops.
Herbs make great deterrent companion plants
The use of herbs as companion plants in vegetable gardens is a great way to repel annoying insects that would have a feast on your vegetables. Herbs are beneficial as they provide fragrance, foliage, and a boost of flavor to your own cooking. Some great herbs to use include chives, coriander, rosemary, Hysop, mint, oregano, sage, tansy, and thyme. There are also many more that repel a whole gamut of unwanted insects from feasting on your vegetables and making your hard work all for nothing.
Having great landscaping and growing your own vegetables is one of the many enjoyable benefits of homeownership in Santa Cruz and around the globe. Great landscaping that is well-kept also helps to add curb appeal to a home and helps to sell it if you decide to one day.
For more information on real estate in Santa Cruz and surrounding areas please contact us anytime.