Downsizing Your Living Space to Upsize Your Lifestyle in Later Years
Posted by Gregg Camp on Tuesday, January 30, 2018 at 10:06 PM
By Gregg Camp / January 30, 2018
Comment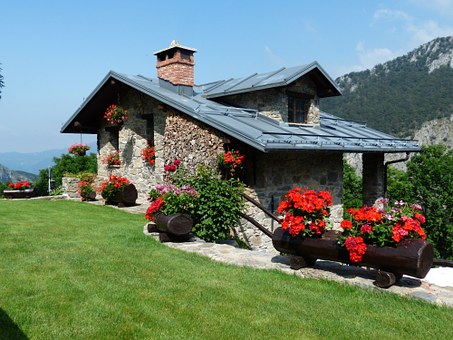 A few years ago you may have researched Carmel homes for sale and ultimately purchased the perfect family home in which to raise a family. Those children are now grown and have moved away, perhaps even owning homes in Carmel of their own and starting their own families. It's time now to downsize your living space in to a more suitable home, that will ultimately make life easier for you as you grow older.
Purchasing a new home at any time is a serious business and a serious financial investment. Your needs are different now, so this new purchase needs some different thought and considerations. There are a number of things you need to consider when purchasing another home in Carmel that will suit your lifestyle, and needs, in your later years.
Space
A large house with lots of square footage, a large backyard, and many bedrooms and extra bathrooms was perfect for a growing family. All that room was great for outdoor barbeques, birthday parties, and family fun nights but once the kids move out a big house, can feel like a very empty one (but one that still needs to be heated and cleaned). Determine how much space you really need to feel comfortable and allowing for the grand kids to stay over and at some point maybe an in home caretaker.
You started a family, raised them the best to your ability, and now they have left the family home. As your children grew older so did you. Now that you are faced with an empty nest you are also faced with other facts; that your needs and wants are likely now different, and so too is your health. Let's face it aging can sometimes bring unwanted physical changes and limitations but that does not mean you need to suffer, or just make do. Getting older can be, and should be fun. Downsizing from a family home to a "serious me time" home is the perfect answer to keep you at least feeling young.
Today many people look to ways that can help them age gracefully, spending more time, and growing old while remaining in their own home without the need for help from family or other caregivers. Selling your family home and purchasing another is a good answer to address ease of living improvements.
Making Your Wish List of Must Haves in a New Purchase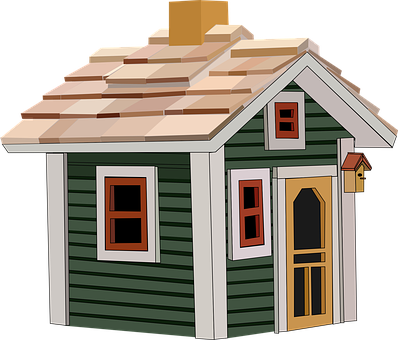 There are plenty of Carmel homes for sale that can meet your current and future needs. The best way to get started is by making a list of features that will help you with your current and any anticipated future needs. Once you have your list it's time to visit with Gregg Camp, a local real estate broker and go house hunting.
It's a good idea to let share your list with Gregg, who is also an SRES ( Seniors Real Estate Specialist), so he can help you find that perfect home.
Things to Consider:
Size and square footage of the indoor living space will likely be the first item on your wish list. Think seriously about how much space you really need for just one or two of you.
Will you require a home with 2 levels? Are you able and willing to climb all those stairs on a daily basis? Would you consider an elevator if needed?
How many bedrooms will you require? One for yourself of course, and perhaps 1 or 2 more for visiting friends and family during the holiday seasons.
What will your income level be? Will you need to adjust the amount of money you will spend on health care, travel or dining out?
Will you want to have a guest unit or an au pair unit for a caregiver for those later years of life where you may need full time care? Your family history can be a good guide if this might be necessary.
Outdoor space
Big outdoor space is a must have when raising children. Plenty of room for a swimming pool, play house and swings, or practicing football throws. But once the kids are grown and gone, yard care may seem a daunting task. Ask yourself:
Do I need all this space?
Will I be able to physically handle mowing all that grass, trimming the edges around the garden and driveway?
Do I still need a swimming pool?
Am I able to still care for the garden? Do I want to?
Can I afford to hire someone to do the maintenance work for me?
Hobbies & Recreation
With the children gone you may now have more time to pursue those hobbies and recreational activities that have been tugging at your heart strings. Keep these thoughts in mind when looking at another home. Do you need extra room for a workshop, studio, or office? Do you need an area to make and store crafts? What about a garage? Maybe you can get serious now about refurbishing those older model cars you love so much.
If you are an avid golfer or hope to become one, then looking for Carmel homes for sale within close proximity of a golf course might be a consideration. Still enjoy surfing or long walks along the beach? How about keeping your eyes open for a suitable beach front property. And of course if you love the night life then you will want to be within easy access of some fine dining establishments. Of course it may be possible to find a home that meets all of these items on your wish list.
Interior Design
Getting older can sometimes mean difficulties with tasks that you once took for granted. Here are a few things around interior design that can make life easier:
Lighting fixtures, including lighted switches and power outlets relocated to comfort levels
Lighting that turns on automatically in the home as you enter a room
Flooring (carpets versus hardwood)
Wider doorways and hallways
Lower counter tops and cupboards in kitchens and bathrooms
Tub or shower in the bathroom (s) that are walk in
Inward opening windows
Automatic window blinds
Last but of course not least is your consideration of the community in which you would like to live. Location is important when considering hobbies, recreational, and social activity but things like access to grocery stores and health care facilities should not be overlooked.
Downsizing living space for yourself once the children have grown and moved away ,should be to a place where you can live comfortably while still upsize your life, enjoying all there is to experience and enjoy for many years to come.