Effective Treatments for COVID that are Being Researched
Posted by Gregg Camp on Tuesday, May 3, 2022 at 1:49 PM
By Gregg Camp / May 3, 2022
Comment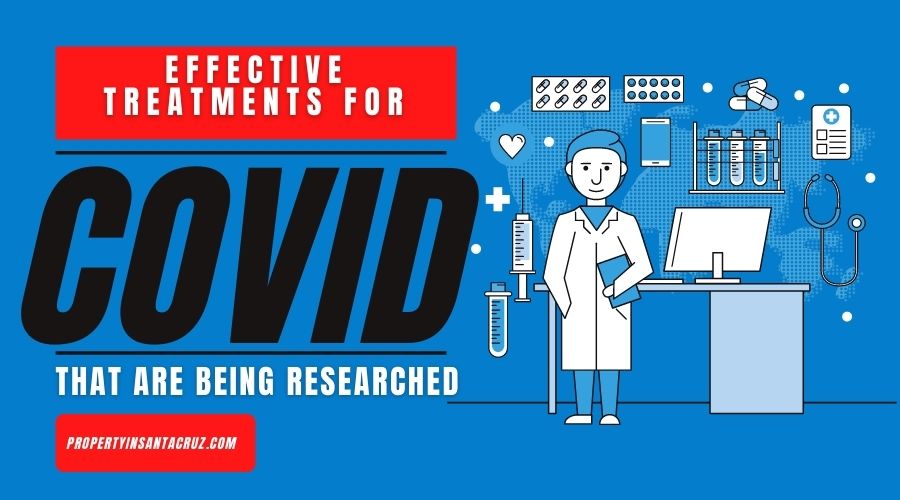 There is only one treatment approved by the U.S. Food and Drug Administration to treat coronavirus disease 2019. Many medications are being tested. Researchers are currently studying other potential treatments for COVID-19. What are those potential treatments?
Antiviral drug
Researchers are testing the antiviral drugs favipiravir and merimepodib. Studies have found that the combination of lopinavir and ritonavir isn't effective.
Anti-inflammatory therapy
Researchers study many anti-inflammatory drugs to treat or prevent dysfunction of several organs and lung injury from infection-associated inflammation.
Dexamethasone
The corticosteroid dexamethasone is one type of anti-inflammatory drug that researchers are studying to treat or prevent organ dysfunction and lung injury from inflammation. Studies have found that this drug reduces the risk of death by about 30% for people on ventilators and by about 20% for people who need supplemental oxygen. The U.S. National Institutes of Health has recommended dexamethasone for people hospitalized with COVID-19 who are on mechanical ventilators or need supplemental oxygen.
Immune-based therapy
Researchers study immune-based therapies, including convalescent plasma, mesenchymal stem cells, and monoclonal antibodies. Monoclonal antibodies are proteins created in a lab that can help the immune system fight off viruses. These drugs are used to treat mild to moderate COVID-19 in people who have a higher risk of developing serious illnesses due to COVID-19. Treatment involves a single infusion given by a needle in the arm (intravenously) in an outpatient setting. To be most effective, these medications need to be given soon after COVID-19 symptoms start and before hospitalization.
Ivermectin
The drug ivermectin, used to treat or prevent parasites in animals and in humans, isn't a drug used to treat viruses. The FDA hasn't approved the use of this drug to treat or prevent COVID-19. Taking large doses of this drug can cause serious harm. Don't use medications intended for animals on yourself to treat or prevent COVID-19.
Hydroxychloroquine and chloroquine
These malaria drugs were authorized for emergency use by the FDA during the COVID-19 pandemic. However, the FDA withdrew that authorization when data analysis showed that the drugs are not effective for treating COVID-19. They can also cause serious heart problems.
It's not known if any of these will prove to be effective against COVID-19. It's critical to complete medical studies to determine whether any of these medications are effective against COVID-19. Decades of scientific innovation have allowed biopharmaceutical researchers to respond quickly and continue to research and develop treatments and vaccines for COVID-19. Importantly, the best strategy to prevent infection against COVID-19 is to get vaccinated.
Three vaccines are currently available for protection against COVID-19, one of which was recently approved by The U.S. Food and Drug Administration (FDA) for use in certain populations. These vaccines are safe and have been administered to over a hundred million Americans, and billions around the world. To date, one antiviral is also currently approved by the FDA for use in patients 12 years of age and older for the treatment of COVID-19, which has the ability to speed recovery time by up to 5 days. While having treatment options available is crucial, vaccines continue to be the most powerful tool at our disposal to prevent infection in the first place. Proper safety precautions, including wearing personal protective equipment, is also a critical tool in our fight against COVID-19.
Disclaimer: This Website Does Not Provide Medical Advice
This information, including but not limited to images, content and text as well as other material contained on this page are for informational purposes only. No material is intended to be a substitute for professional medical advice, diagnosis or treatment. Always seek the advice of your physician or other qualified healthcare provider with any questions you may have regarding a medical treatment or condition. Never disregard seeking medical advice or delay in seeking it because of something you have read on this site.
IF you're searching for homes in Santa Cruz, we offer the appropriate COVID-19 protocols are applied with the showing of your property.

Additional Health-Related Topics
Encompass Health in Katy - Associate Link External
Engineered Mini CRISPR Genome Editing System Developed
Ethical Considerations of Ridding Humanity of Diseases
Alzheimer's Breakthrough Sheds New Light on the Disease