Enjoy a New Monthly Wine Stroll in Aptos
Posted by Gregg Camp on Wednesday, August 16, 2023 at 7:35:48 PM
By Gregg Camp / August 16, 2023
Comment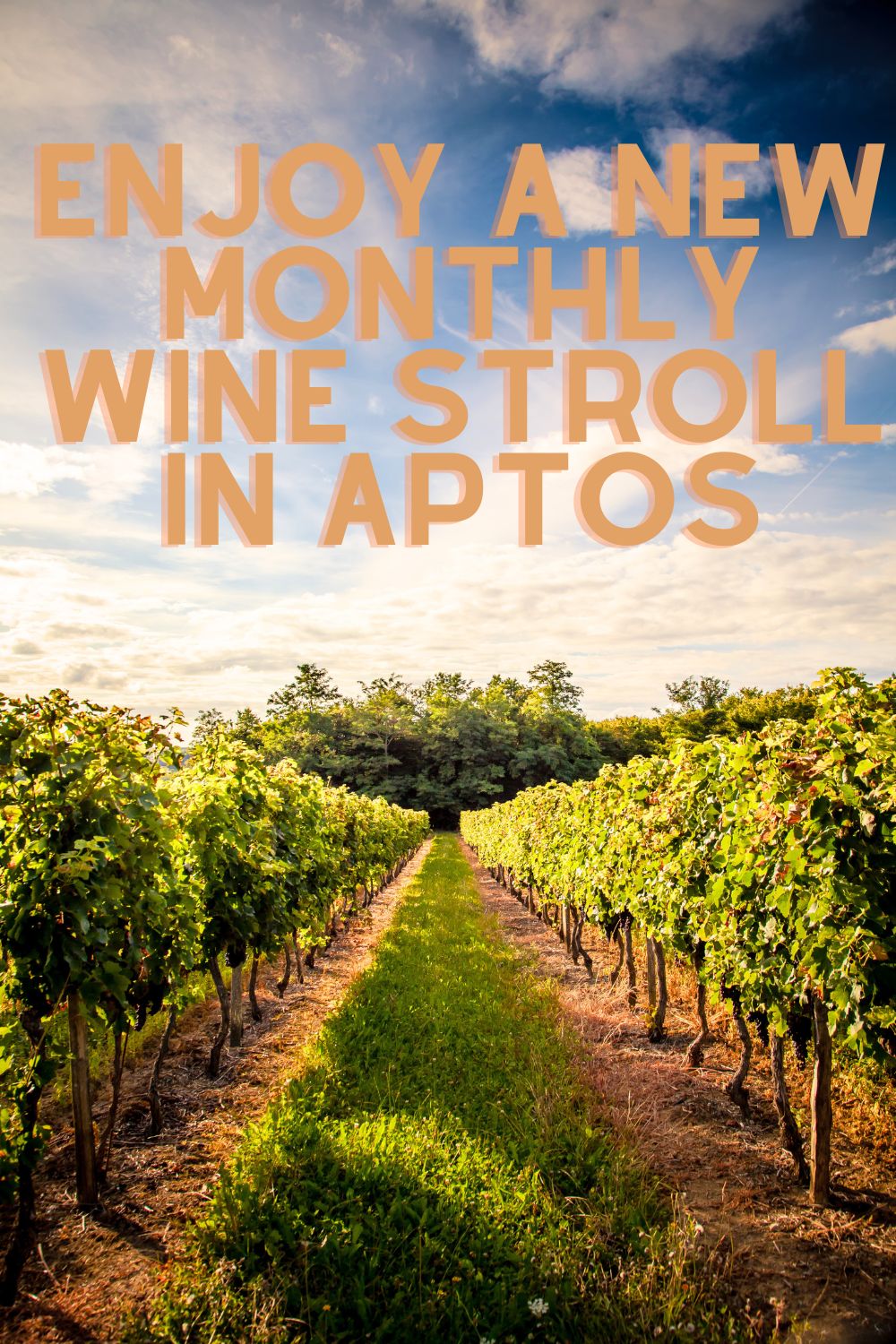 Santa Cruz County offers a vast array of different geographical climates and cultural atmospheres. Many people are aware of the amazing beach towns and surf culture of Santa Cruz itself as well as going just a bit inward into the hills and the redwood forests. What some people may not realize is that there is a hidden gem of wine country in the Aptos and Corralitos areas of Santa Cruz County.
A local hotel in Aptos has recently started offering a new program to showcase the many wineries in the area offering discounts and monthly events. This hotel is the Seacliff Inn. The Seacliff Inn operates under Hilton's collection of tapestry hotels which is an upscale collection of luxury accommodations. It is a great place for a staycation if you live in the Santa Cruz area or to encourage friends and family to come visit and stay. Every Thursday the inn offers a program called Wine30 which gives a 30% discount on 30 different wines on Thursdays. This is available at Sevy's Bar and Kitchen in the hotel and every third Thursday there is a Sip and Stroll event with outdoor dining live music vendors and wine served by a different local winery every month.
How Wine30 came to be
The Wine 30 program was created by the Sea Cliff Inn Director of Food and Beverage Steven Miller. He has been at the hotel for almost a year and discovered the only existing programs at the inn were live entertainment on Friday and Saturday nights. He wanted to add something additional to the hotel offerings and help it to acclimate into the Hilton tapestry collection of hotels. Steven is a wine enthusiast and a big fan of the local wineries and wanted to showcase all of the great wine made in the Santa Cruz area, especially around the Santa Cruz mountains. He wanted to bring more of the true Santa Cruz County culture to the guests visiting the hotel.
Before Miller began the Wine 30 program the hotel offered a number of wines from areas all around California. Miller wanted to begin focusing on all of the great wines right under their nose The sip and stroll is going to be another amazing addition to the hotel which will be hosted in the lawn area allowing guests even more entertainment beyond learning about the wines in the backyard of the hotel property.
In addition to featuring a great local winery, the sip, and stroll will also offer lawn games and the ability to purchase art from local vendors as well as enjoy live music from local area artists. Sip and Stroll plans to feature a tasting of three varietals of wine chosen each month by Miller himself in collaboration with local wine representatives. Miller is excited to expose his hotel guests to the country's biggest hidden treasures of the Santa Cruz area, the wineries. He believes that there is so much great wine even locals have not yet discovered the treasures coming out of Santa Cruz wineries.
The restaurant at the Seacliff Inn is very popular and there are locals in Santa Cruz County that have been dining at the Seacliff for more than 30 years on a regular basis. Tickets for the sip and stroll event will be only $10 per person and can be purchased at this website.https://www.eventbrite.com/e/wine30-sip-stroll-tickets-668910307737?aff=erelpanelorg.
This new event offered once a month at the Seacliff Inn brings even more charm to the town of Aptos. If you do not yet know about Aptos we have plenty of information on this amazing town of Santa Cruz county in both our blog and on our website. Read about Aptos in our blog in the recent article entitled The Best Beach Towns on Monterey Bay. To find real estate in Aptos and learn even more details about the town you can head over to our page all about Aptos and the available real estate there.
If you are interested in moving to Santa Cruz County please contact me. I am highly knowledgeable in all of Santa Cruz County and Monterey County real estate. I am focused on finding my clients a home that they will love and that suits them and what they have been searching for. I make it my focus to help alleviate the stress of a home purchase and negotiate for the best interest of my clients. Let me help you find a Santa Cruz home you will love.