Fun Santa Cruz Fall Activity: Take a Lost Boys Movie Tour
Posted by Gregg Camp on Thursday, September 1, 2022 at 10:20 AM
By Gregg Camp / September 1, 2022
Comment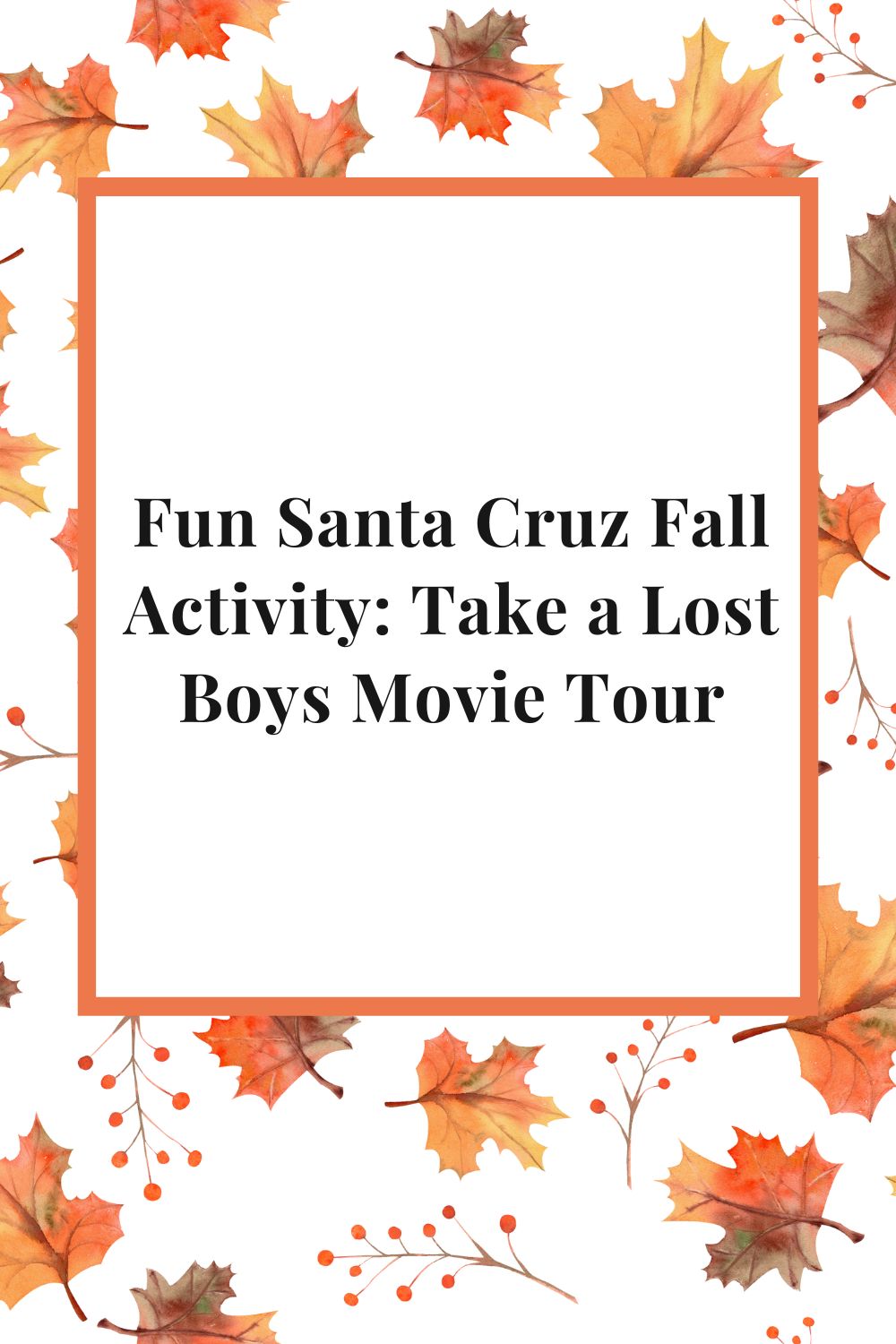 A favorite fall activity of many people is to settle in at home as the skies turn dark at an earlier hour and the weather turns a bit colder and watch a spooky movie. A great movie to watch on your fall fun movie nights with a cup of warm apple cider and some popcorn is The Lost Boys. Much of the movie was filmed in Santa Cruz.
About the Film The Lost Boys
The Lost Boys was released in 1987. The name is inspired by Peter Pan and his group of friends who call themselves the lost boys. It is meant to show that Vampires never age. The story is about two boys moving to a fictional town in California with their mom. They move in with their eccentric grandpa after their mother's divorce.
The boys decide to hang out at the town's boardwalk (the iconic Santa Cruz boardwalk) which they find is wallpapered with posters of missing persons. As Micheal becomes intrigued by a girl he sees on the boardwalk dating a leader of a local gang, Sam the younger brother, meets two vampire hunters in the local comic book store.
Micheal the older brother ends up hanging out with the members of the gang and gets involved in vampire activity without realizing it. Sam soon discovers Michael's plight as he begins the transition after trying to attack his little brother. Sam then begins to look for ways to help his brother reverse the transition into a vampire.
When You are Done Watching the Movie Take a Lost Boys Tour in Santa Cruz
It is fun to discover all of the places the movie was actually filmed and walk through them and recognize them from the movie. Take a self-guided movie tour through Santa Cruz by visiting not only the boardwalk, but Atlantis Fantasyworld Comic Book Shop, Pogonip Clubhouse, and more.
You can download a map to guide you through this fun tour of former movie sets for this spooky season film.
Taking a self-guided Lost Boys tour is a fun and unique thing to do after seeing the movie whether you are just visiting Santa Cruz for a short spell or looking for new and unique things to do in the town where you live.
For more information on what makes Santa Cruz so amazing and unique please feel free to read more articles on local Santa Cruz information in our blog. For more information on available Santa Cruz real estate please contact us any time.
More Great Things About Santa Cruz
12 of the Best Beaches in Santa Cruz
Museum of Natural History in Santa Cruz
What Does $1,000,000 Get You in Santa Cruz?
What is famous about Santa Cruz?