Helpful Information for Purchasing an Eco-friendly Santa Cruz Home
Posted by Gregg Camp on Friday, January 27, 2023 at 3:07:06 PM
By Gregg Camp / January 27, 2023
Comment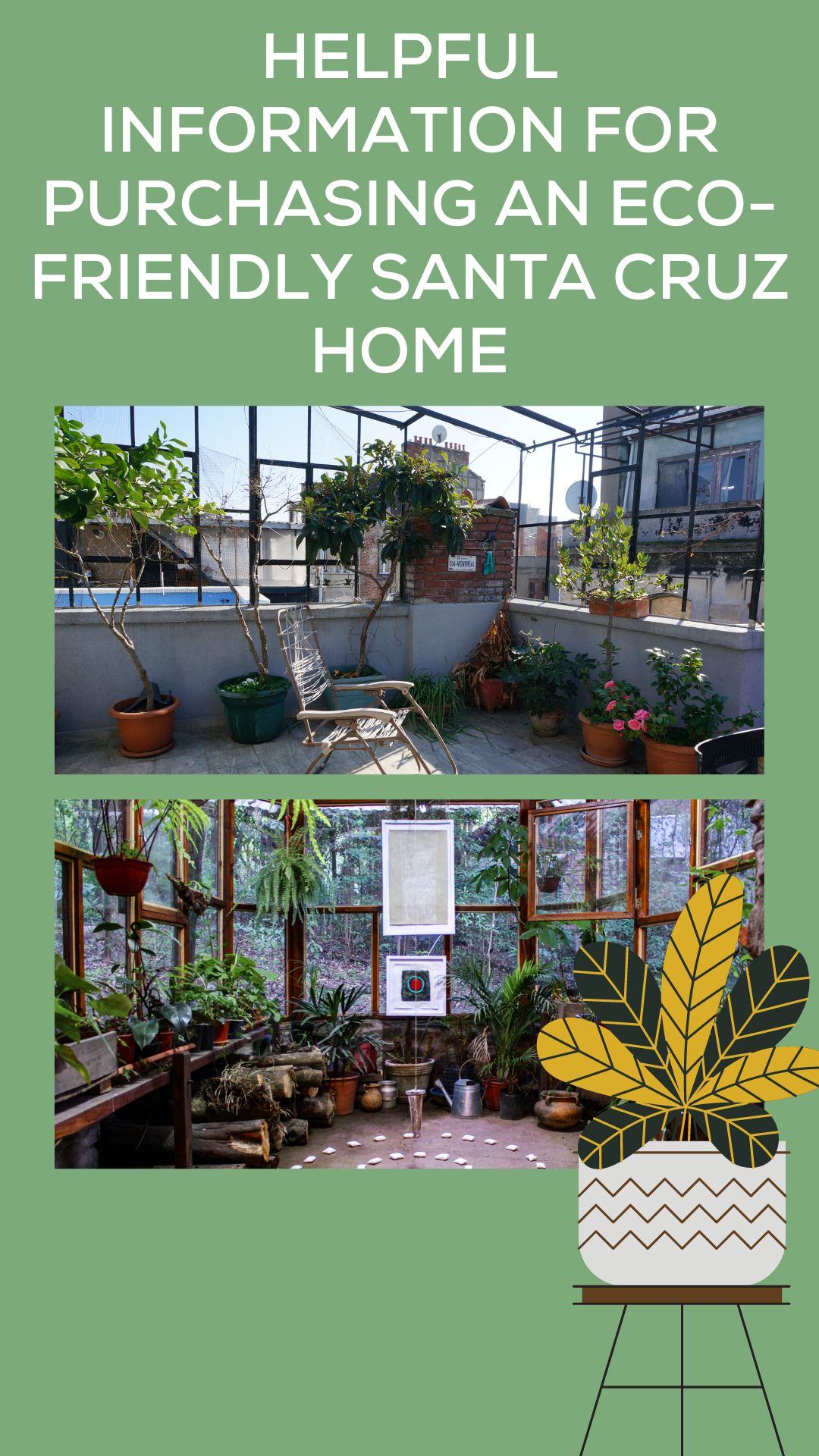 When you live in Santa Cruz you instantly fall in love with the natural surroundings and become more aware of living peacefully in the environment. Santa Cruz is full of the most amazing landscape anywhere on the planet. For this reason many of the people that live in Santa Cruz and the local government have had a commitment to being good stewards of the land that we live in to keep it beautiful for several generations to come.
For this reason purchasing a green home in the Santa Cruz area is highly desirable and many buyers looking for Santa Cruz homes are hoping to find green properties.
What constitutes as an eco-friendly green home in Santa Cruz?
You may have heard several different terms used to describe these type of properties such as earth friendly, eco-friendly, green, energy efficient and so on. When it comes to finding an eco-friendly Santa Cruz home it can mean something different to each person. Many times the classification has to do with the aspect of earth friendly living that is most important to the buyer. Here are some attributes you will find when searching for eco-friendly properties in Santa Cruz:
Building materials
Some homes that advertise as eco-friendly are describing the building materials in which the home was built from. This can mean that materials were used from reclaimed and re-purposed items or are from sustainable resources. It could mean that the flooring is bamboo or the home was custom constructed from old barn wood. It could mean that the windows were repurposed from an old home. It could also mean that items such as pain are low VOC.
Passive design
This description you may not have heard of, but it is a new type of home design where the whole home is built and oriented to make the best use of natural sunlight and facing winds. Many times these homes in Santa Cruz will be built facing to the south for taking advantage of maximum sunlight. Getting the most out of sunlight means not having to turn on electricity as often.
Appliances and utilities
This is often the most frequently thought of when people think of a green or eco-friendly home. They are often thinking of purchasing a home that is more energy efficient with systems in place that help them to cut down on energy consumption and benefit from having lower energy bills. This is very popular reason why many people are searching for Eco-friendly homes all over the country right now including in Santa Cruz.
Landscaping
Living in warmer climates landscaping is a huge consideration when it comes to having an eco-friendly property. The home is only a portion of an impact on the planet. The landscape has a significant impact as well. Many aspects of landscapes can require significant water consumption and so some eco-friendly properties will advertise that they have drought resistant landscaping.
Finding available eco-friendly homes for sale in Santa Cruz
If you are hoping to find a home that is eco-friendly in Santa Cruz you are in luck as there are many amazing eco-friendly properties that were either built with energy efficiency any lesser impact on the planet in mind or have been renovated to be more eco-friendly. The city of Santa Cruz provides incentives to help home owners become more eco-friendly and energy efficient in their properties to sustain the amazing natural spaces of Santa Cruz for a long time to come.
For more information on purchasing an eco-friendly home in Santa Cruz please contact us anytime.