Helping Loved Ones Through the Transition of Downsizing
Posted by Gregg Camp on Friday, February 24, 2023 at 2:17:25 PM
By Gregg Camp / February 24, 2023
Comment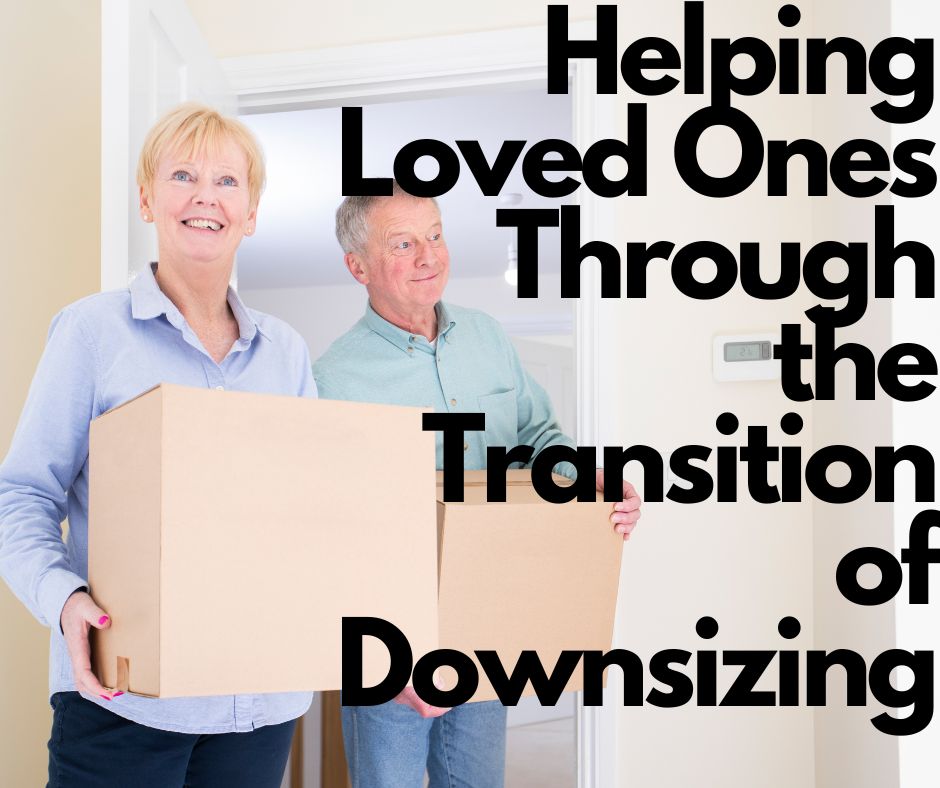 It is not uncommon for anyone caring for a loved one that is in the golden years of their life to come to a point where they feel they need to help a loved one into a new home that better suits their current physical abilities and needs. But transitioning into a new home and often downsizing can be an emotional or difficult and a significant life change especially if your loved one does not feel they need to make the change
Any type of new home purchase and move can be stressful for any homebuyer at any stage of life. It is a lot of work to put a home up for sale, pack it up, and move into a new one even if the home is the same size or larger. Downsizing to a new home is understandably stressful as well. But there are some things with the right knowledge about this life change that can make the process a little less so for both you and the person making a change in their everyday living style and location.
Make sure you have a real estate agent that understands
Having the right agent on your side can help to make this process a lot less stressful. Did you know there are trusted real estate agents with specialized training to help with senior real estate details on many very different levels? Whether someone in their golden years needs assistance finding the perfect home to age in place or help to find an assisted living community or a better understanding of the best services available to them in their current stage of life. Specialized real estate agents can offer better insight and more understanding to buyers and sellers in this special time of life.
Working with a real estate agent in Santa Cruz that has this special knowledge is key to making the downsizing process less stressful and helping everyone involved feel like they have made their best-informed decision for the person downsizing their home.
Parting with possessions can be hard
It can be very difficult for the person moving to let go of possessions to help them fit into their new downsized property. Having a hard time parting with things is not unusual and can also make a move more difficult for everyone helping.
In some cases the person moving may feel like they are losing control of their ability to make decisions for their own life. If you are helping a loved one to decide what items they should take with them to their new smaller place of residence it is good to keep this in mind and to have a patient and loving outlook. In some cases, it may be helpful to have a third-party organizer come in as your loved one may more easily take advice from them on what would be helpful in their new home and what would be beneficial to sell or give away.
If you are helping someone you care about to downsize their home in Santa Cruz County please contact us anytime. Greg is trained in senior real estate and is happy to help make the process as comfortable and educational as possible.
For more information on all Santa Cruz real estate please contact us any time.