Home Owner Burglary Alert
Posted by Gregg Camp on Monday, April 3, 2017 at 8:10 AM
By Gregg Camp / April 3, 2017
Comment
Pest-Termite Tenting Burglary Alert
I work in the Monterey Bay real estate market. I have become aware from a victim of a new type of burglary. When a home is tented for termites one has to vacate, poisonous gas is set off in the house and a big tent is draped over the house for several days.
I've learned that burglars are now attacking homes when they are most vulnerable. When the tent is on, the burglars have been cutting through the tenting or unclamping the seams and entering the house and ransacking it. It appears they would be wearing gas masks and using flashlights. As this tent is on for several days, it might be that the burglars are long gone before you get there and find your life and house has been turned upside down.
What can you do to prevent your home from being burglarized?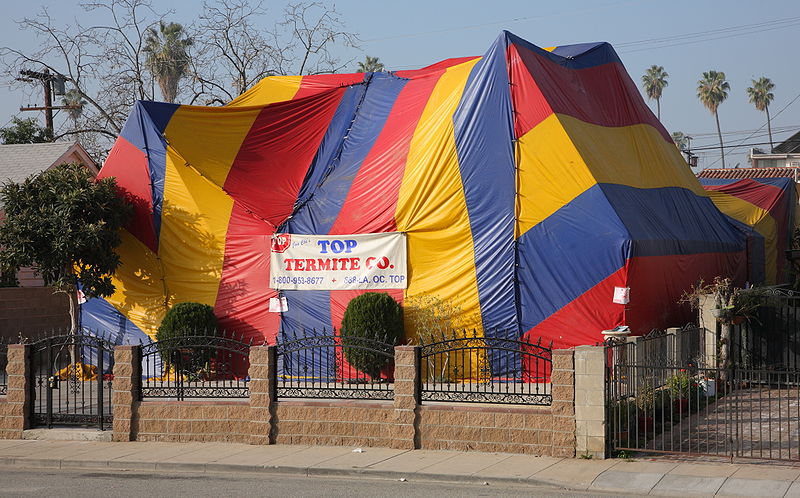 When a home is fumigated, it is done by licensed pest control operators. They have the utility company turn off the gas to the house, then tent it. After the home is sealed, they set up cannisters that release the gas. When the allotted time 2-3 days often is up, they take the tent off ,then test for residual gas. If there is any, they open windows to allow the fumes to evacuate.
So during this time you can set your alarm after they have left the house, have a remote viewing camera or have a security firm check it out on their rounds. Generally you should have your homeowners insurance in place as in many cases, tenting is done during an escrow for sale. It could be just before the sale is completed or just after. Normally if it is done as a pre-sale item, this is most likely when people will have all their posessions in the home.