How to Get the Best Deal on the Purchase of a Santa Cruz Home
Posted by Gregg Camp on Wednesday, August 23, 2023 at 2:47:54 PM
By Gregg Camp / August 23, 2023
Comment
As mortgage rates continue to remain higher than many expected or predicted some potential Santa Cruz County and Monterey County homebuyers might be searching for ways to find a home for a lesser price. Many of the most googled real estate searches have to do with finding homes at a lesser price such as how to find home auctions or what is the process of a home auction. If you are shopping for a Santa Cruz home, or Monterey County home, and are hoping to find something you truly love within an affordable budget there is good news. There are some strategies for purchasing a Santa Cruz home that can help you find the best deal.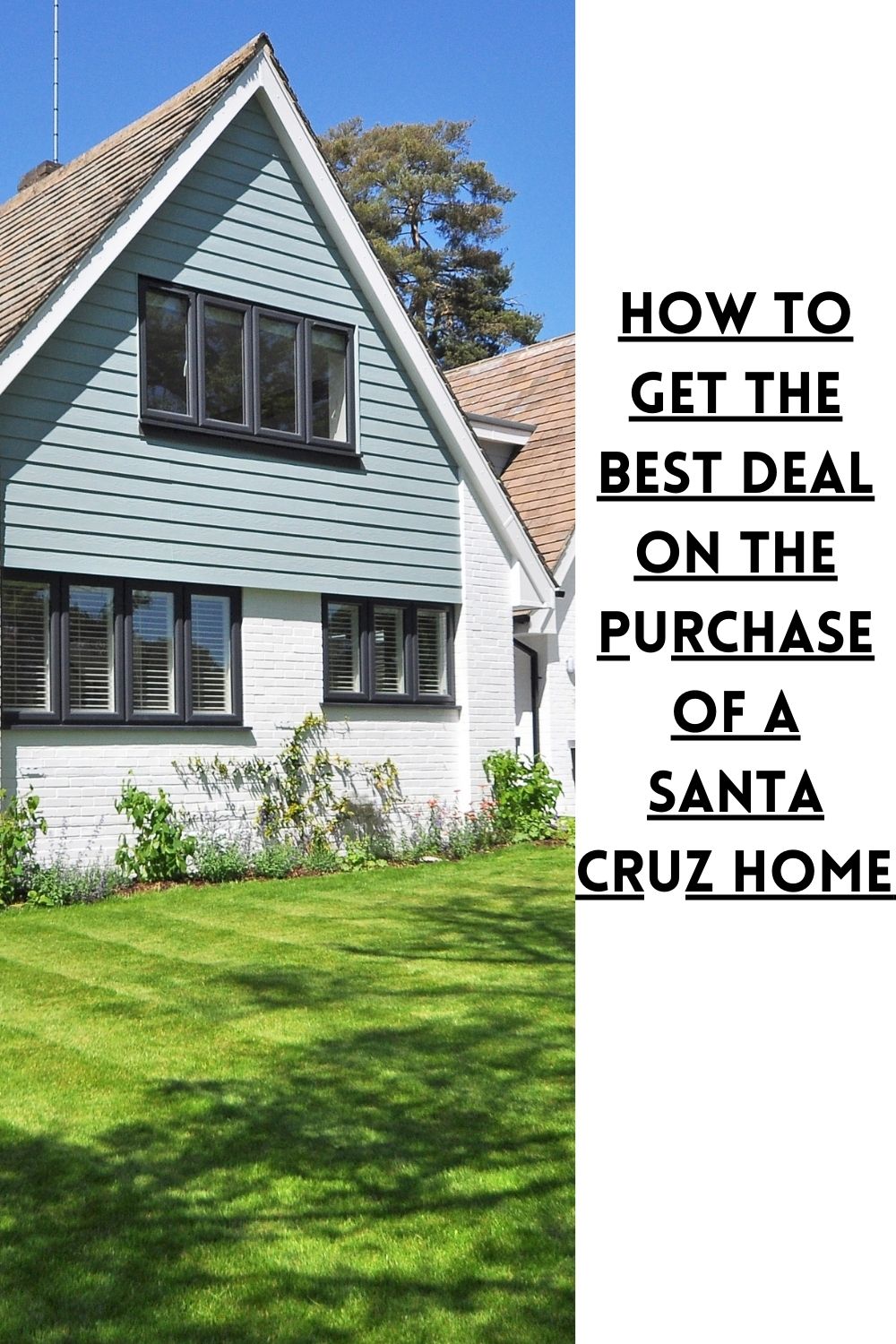 Shop for more than one mortgage
It may be surprising but a majority of homebuyers still do not shop around for the best mortgage available to them. Or maybe you are one of the majority who might not be aware that you have the freedom to look into several different mortgage providers and types before deciding on the mortgage you will use to purchase your Santa Cruz home.
Your mortgage can greatly impact the overall payment and cost of your home purchase. Shopping around for more than one mortgage can find you better terms and a more affordable purchase price or interest rate. One of the easiest ways to shop around for mortgage options is to work with a mortgage broker. A mortgage broker does the shopping for their client and looks at all the current possible mortgage products that their client would qualify for. They then come back to their client advising them on what they feel are the top three mortgage options for their personal interest and financial situation. Numbers have shown that shopping around for even just two options instead of one can save a home buyer thousands of dollars on their purchase.
There are also some things that you can do personally to prepare your financial status before applying for a mortgage that can help you to receive the best price and rate possible. One of the best things you can do is boost your credit score.
Consider a larger down payment
If you are looking for the best deal possible this may not feel like a great strategy. But putting more of your own money into the home purchase upfront with at least a 20% down payment (if possible) will help you to save a significant amount of money by not paying for mortgage insurance. Mortgage insurance is required on any down payment of less than 20% and can be very costly over the lifetime of your payments. It is an extra cost that is avoidable if possible.
Look for a home with potential
Often when we think about the Santa Cruz or Monterey area home that we would love to move into it is not one that needs some work and time put into it. A majority of home buyers are looking for a move-in ready home that they can just enjoy. There are some homeowners that really enjoy a project and really enjoy turning something into a work of art on their own that they can take pride in but when it comes to our home most people want something that they can just instantly relax and enjoy. You may consider looking for a home that needs just a slight bit of attention to make it truly amazing. You could end up finding a home that is within your budget.
For example, maybe a home has an amazing kitchen layout but it is slightly out of date or the former owner was very into a trend that has recently gone out of style. The kitchen itself has great bones, an amazing layout, and plenty of potential to be your dream kitchen with just a few tweaks. These few tweaks could help you to save money on the price of your home. And you will be able to save up to make these modest repairs and turn the home into something you always dreamed of.
Consider the needs of the seller
When you are writing up your purchase offer make sure to realize that while this is a business transaction and property is changing hands the party on the other end of the transaction is also human. Maybe try and sweeten the deal by understanding the seller's specific needs are for the home sale. Maybe the seller is relocating and needs to sell the home quickly. Trying to offer a quicker closing date if possible could help you be able to negotiate a better price on the home. All of this of course should be done with the help and advice of a trusted professional. It is always smartest to take a local buyers agent with you to get the best deal on a home.
If you are searching for a home in Santa Cruz County or Monterey County within a specific budget please contact me. I am highly knowledgeable in the area and make it my focus to help my clients find a property they will love at an affordable budget for their personal financial health.