How To Prepare Your Will Quickly And Correctly
Posted by Gregg Camp on Tuesday, May 16, 2017 at 11:44 AM
By Gregg Camp / May 16, 2017
Comment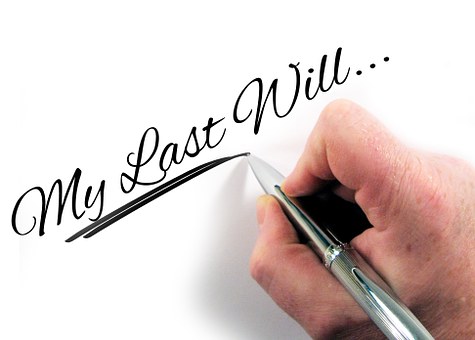 Although the idea of preparing a will may seem tedious or difficult, taking care of this matter quickly and correctly is immensely important. This is the case for several reasons, including the fact that will preparation can ensure economic vitality and peace of mind for your loved ones. In recognizing these realities, it's important to know which steps you should take for the purpose of preparing an orderly, accurate will. The outline found below will help you realize this objective. Note that the outline contains the primary ideas you'll want to consider as you prepare your will. Nevertheless, you'll need to consult with an attorney to draft your will and trust.
Preparing Your Will: Simple Strategies For Success
There are several important, inalienable components of the will preparation process. Here are some of them: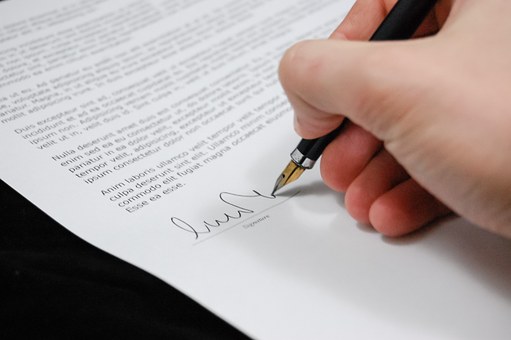 1. Select Your Beneficiaries.
One of the first steps to preparing your will is selecting your beneficiaries. After your death, someone will inherit your money, property, and any other goods deemed economically valuable or personally significant. Unless you have a complicated family structure, you might not have to spend a great deal of time thinking about who your beneficiaries will be. Nevertheless, it's still a good idea to write this information on paper so everything is clear in your mind. Note that your forms will contain a specific region where you'll be required to identify your beneficiaries.
2. Pick A Trustee.
Another part of your will preparation process will be picking a trustee. This individual is responsible for administering the assets of your trust. This can include a wide range of things, including investing the assets from the trust. The trustee must follow the will's guidelines for the distribution of assets. For example, if a beneficiary is only allowed to receive assets for educational purposes, the trustee cannot administer assets for anything else. If the trustee invests assets in an imprudent manner, she or he could be held liable. For this reason, it's important to carefully consider who you should select for this role. Note that the trustee will be regularly consulting with the beneficiaries for matters such as the size of checks issued, which expenses need to be paid, and what withdrawals against the principal are allowed. As such, you should select an individual who gets along well with the beneficiaries.
3. Choose An Executor.
In addition to selecting your beneficiaries, make sure that you choose an executor. This individual will make sure that all of your preferences and demands are understood and respected. In short, this person will make sure that your will is carried out as it was written. For example, if you have purchased several Monterey homes and specify that the property will go to your niece, the executor will ensure that this happens rather than allowing the Monterey home to be given to another family member. Be sure to think critically and carefully regarding who you want your executor to be. Ideally, you'll want to select someone who is known for being responsible.
Note that you can choose a lawyer or bank as your executor. If you take this course of action, know that there will be fees involved. Typically, the fee will be 2-4% of your assets.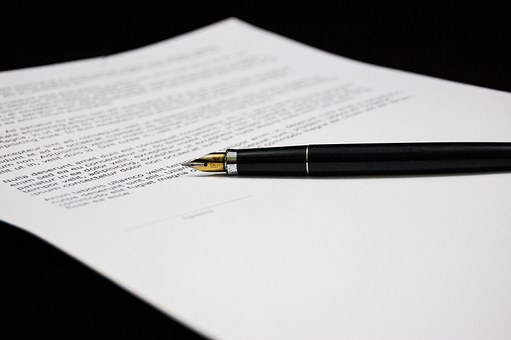 4. Designate A Guardian For Your Children.
Another important step in the will preparation process is designating a guardian for children who are under the age of 18 or mentally challenged. Be sure that you're choosing someone who can be trusted to bring your children up in a reputable, loving manner that will help them maintain their mental and physical equilibrium while leading a positive, productive life. Attorneys state that you don't have to obtain permission from your family member or friend prior to appointing them as the guardian. However, asking is always a prudent course of action because the individual you designate does not have to say yes. This means that selecting someone without ensuring that they will fulfill the duties of a guardian means that they may not be available to care for your children when you're gone.
5. Attach A Letter.
If you find that there's something you want to say that cannot be articulated in the will itself, feel free to attach a letter. For example, you might want your children to know that you want them to purchase Monterey homes given their aesthetic appeal and location in a region conducive to healthy living and economic vitality. Or you may simply express your preferences for how the guardian is to raise your children. Including this type of information can help alleviate any anxiety you may be experiencing about what the future will hold once you're gone. Letting your loved ones know your expectations and preferences will lead to peace of mind.
Don't Delay: Start The Will Preparation Process Today!
While the process of preparing a will may seem challenging or difficult, it doesn't have to be. To ensure that you can complete the steps quickly and correctly, use the information and advice outlined in this quick reference guide!
As a general guideline getting these basic ideas together can save you lots of time and money once ou see an attorney to draft your will and trust. Each state is different, but the ideas put forth are good guidelines upon which to work from. As this isn't construed to be legal advice, we recommend that you meet with an estate attorney to have these ideas put into the appropriate legal documents. Having a Monterey home is a great asset that many would want to pas on. Heirs though often want the cash, so having those types of discussion and agreements help make life easier for those who will be inheriting something of value from you.