Is It A Good Time to Sell a Home?
Posted by Gregg Camp on Tuesday, October 25, 2022 at 2:26:54 PM
By Gregg Camp / October 25, 2022
Comment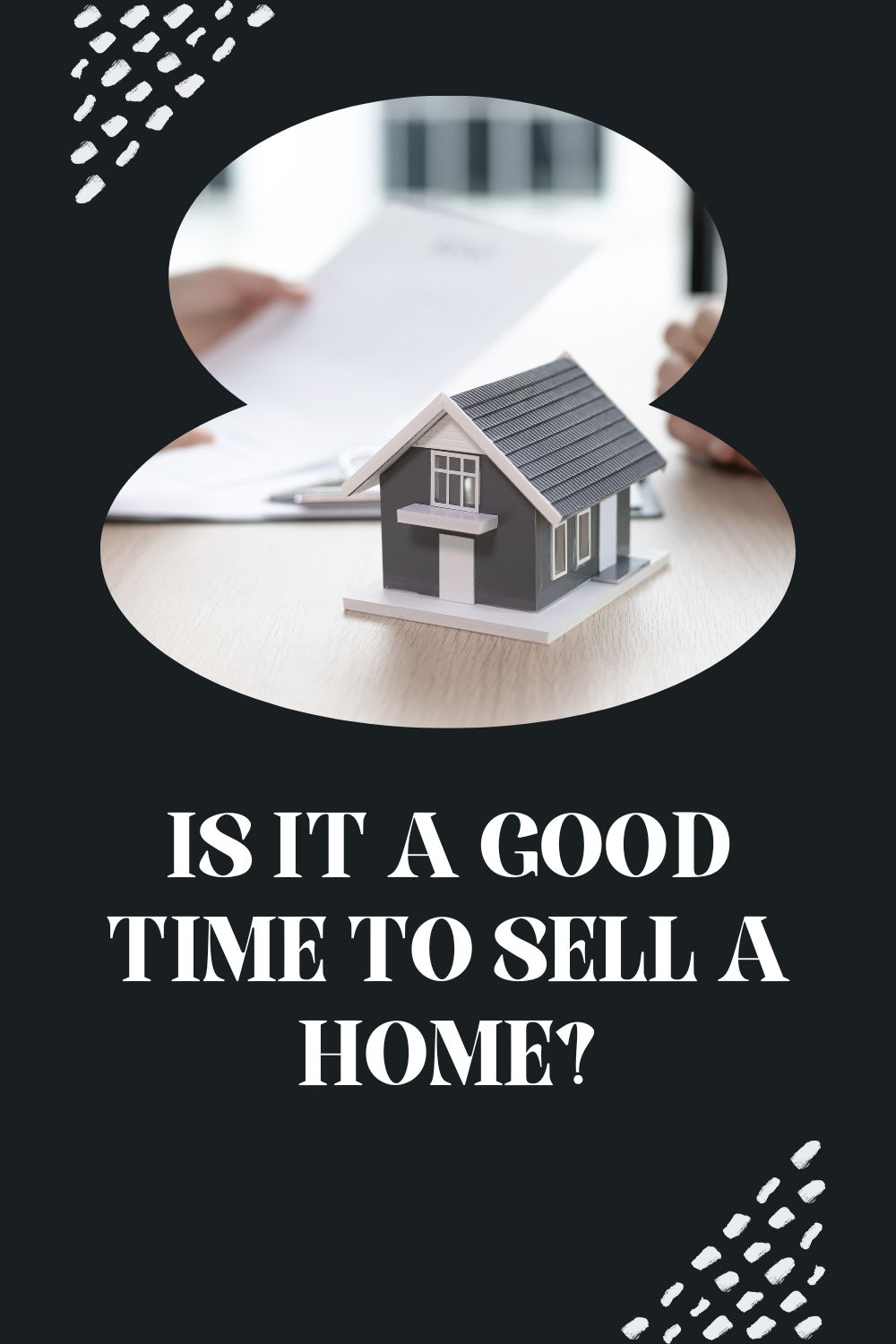 Deciding on when the right time to sell your home is can be very complicated. There are several different important things to consider and sort through before officially putting your home up for sale. Then there is also the current state of the real estate market to consider as well.
Some homeowners are wondering with the recent cool-off in buyer demand if now is still a good time to sell their home. But there are other questions that are important to ask yourself as a homeowner when you are ready to move out of your current home. A recent survey conducted by Fannie Mae titled September 2022 Home Purchase Sentiment Index shows that around 59% of Americans still believe it is a lucrative time to sell a home.
Here are some things to consider when deciding when to sell your home
Should I sell my house during this time?
There are headlines of a cooling market and rising mortgage interest rates causing buyers to back out of home ownership plans but the real estate market is still favorable for sellers. There's still a demand from buyers as well as a short supply of homes for sale. These numbers may be smaller than they were a year ago they are still more favorable than pre-pandemic numbers. Homes are still selling at the top of their fair market values.
Real estate market conditions determine a good time to sell
Historically peak selling season for real estate is in spring and summer and as such many homeowners put their homes up for sale at this time. But there are many more factors in the real estate market that homeowners should consider when it comes to making the decision to list their home for sale.
Mortgage interest rates are low
As we saw over the last two years when mortgage interest rates decrease this brings more interested buyers into the market and as such creates a high demand and a seller's market where it is very lucrative and almost incredibly easy to sell a home.
Home inventory is low
Having a small inventory of homes for sale can also drive demand and prices. When home supply is low homes also tend to sell at a quick rate as compared to a more balanced market.
The homeowner is ready to downsize
In some cases, the homeowner may simply need to make a life choice of downsizing the amount of home they have. This could be for many different reasons such as having a more budget-friendly home or having less home to take care of. In some cases, it may be due to a physical ability to be able to live in a home with stairs or needing wider doorways.
Needing to relocate
Sometimes a homeowner finds themselves needing to move from one location to a completely different one and as such, it takes a toll on their ability to own a home in their current location. The most common reason for relocation is due to employment opportunities but sometimes it can be for the purpose of moving closer to family or finding a more affordable location with a better cost of living.
When would it be a better time to wait to sell your home?
Even in a favorable seller's market, it might not be in a homeowner's best interest to list their home for sale. Some of the most common factors that lead to a better decision of waiting to sell include
Planning to upsize
Currently, the cost to purchase a larger home might not be affordable for several potential homebuyers, especially in the middle of a seller's market where interest rates are increasing. You may want to go over your current finances with a fine-tooth comb and even employ the advice of a financial advisor to help you make this decision. In some cases, it might be better to wait until you have a more solid financial foundation.
Recently refinanced
If you refinanced your mortgage to take advantage of the lower mortgage interest rates in the last couple of years it might not be the best financial timing to put your home up for sale. This could cause you to actually lose some money when you consider the closing costs you paid on the refinancing of your home.
If your home is in need of work
If the property you were planning to sell has a long list of repairs that need to be completed it may be better to hold off on selling the property until you can get it back in top shape. In some cases, it could be worth selling your home as it is in a seller's market, but you want to make sure that you will still be able to get the profit from your home sale that would be ideal. Selling a home in need of repair will come with a lower price tag.
If you have no plans for your next living situation
If you are only interested in selling your home to see what kind of profit you can make off of it in the current seller's market it is best to hold off on selling your home. Even though it can be beneficial to sell a home right now, you want to make sure that you have plans on purchasing your next property or for your next living situation. You don't want to jump into anything hastily and regret selling your home.
So the answer to the question of whether now is a good time to sell your home is yes but it depends upon your personal situation. In some cases, it could actually be better to stay in your home for just a little bit longer.
For more information on selling a home in Santa Cruz and other Santa Cruz real estate please contact us anytime.
MORE: