Los Gatos and Carmel Make List of Best Small Towns to Raise a Family in CA in 2023
Posted by Gregg Camp on Wednesday, July 5, 2023 at 2:16:43 PM
By Gregg Camp / July 5, 2023
Comment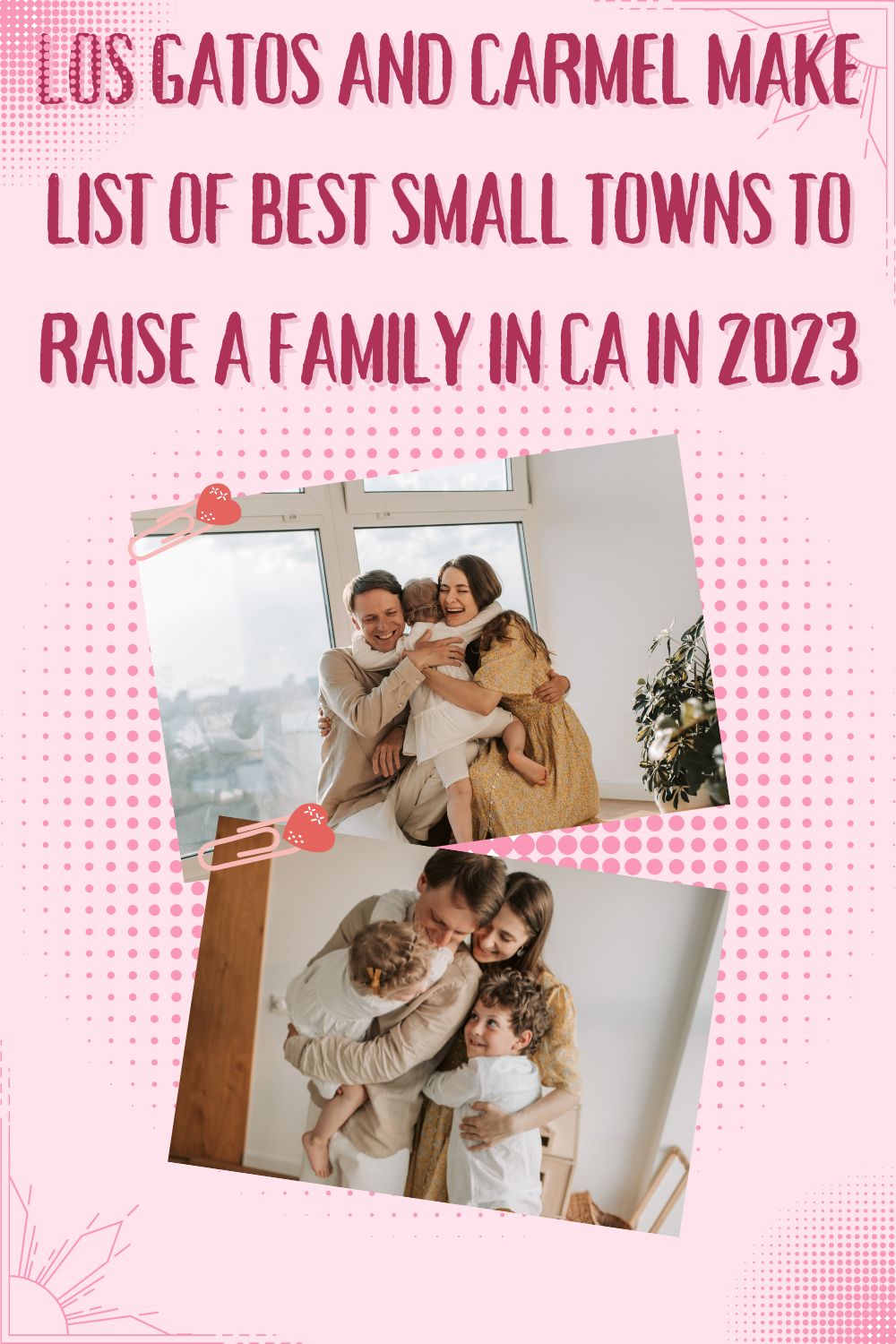 We are pretty biased but we love all of the cities in the Santa Cruz County and Monterey County areas that make up the northern portion of Monterey Bay and Central California. But it is not just us that has recognized the amazing attributes of living in this area. Two small towns in the area we service Los Gatos, and Carmel by the Sea have made Strategistico's list of 12 Best Small Towns in California to Raise a Family in 2023.
The methodology behind Strategistico's list of best small towns to raise a family
Before looking at both Los Gatos and Carmel by the Sea and revealing what place on the list they made it is worth mentioning how Strategistico arrived at their rankings. Let's share what Strategistico used as a ranking system to determine California's best small towns to raise a family.
This helps you to see that they didn't just pick their favorites there was actually some research and fact-finding into what might create an atmosphere for the best place to raise a family. They used a number of different categories to measure what might be important to a small family when it comes to deciding on a location to live. The categories they looked at included the quality of the public school system, crime rates, distance to larger cities in California, attractions and things to do in the area and close by, and the overall affordability of living in the area.
To determine a town's actual rating they looked up various different resources like researching niche.com's database on public school statistics and also their information on area crime rates. They also used Area Vibes statistics that come from the latest FBI reports to look into how safe an area was to live in.
To determine that a place was actually a small town they limited the population to 30,000 residents or less. This of course left out several areas that would be considered small towns but are not quite as small as fit inside the number parameters for the list. Some of the towns such as Carmel by the Sea are of course not the most affordable areas in California to live but information about the highest rankings in all categories together is what got Carmel on the list.
Carmel by the Sea was ranked as the number 10 best small town in California to raise a family
Information shared about why Carmel is such a great place to raise a family included that it had a population of just 3220 people. The public school system received an A+ rating from the start time. The local crime rate for Carmel came in at 11% above average for California.
Strategistico sums up Carmel as the idyllic beach town and one of the best locations in California to raise a family if you want to live on the water. They also noted that Carmel is an amazing place for anybody who loves nature and is looking for a slower pace of life in California which can be hard to find and some of the larger metropolitan areas of the state. It is probably most noted for its amazing school district though. The schools in Carmel have been recognized nationwide as some of the best. Carmel is also just one hour south of Silicon Valley and San Jose making it a pretty reasonable commute to very promising and high-paying job opportunities.
Los Gatos ranked at number seven on the list of 12 best small towns in California to raise a family
Los Gatos comes in with a population of 33,529. It is a bit bigger than Carmel but it is still quiet and located just south of Silicon Valley and San Jose. It receives an A+ rating for its public school system and has an impressive crime rate of 45% below the California average. Though Los Gatos comes in a little more than 500 residents above the actual cut-off for the website's list of small towns they couldn't help but include it in the list.
They describe Los Gatos as being located in the foothills of the beautiful Santa Cruz Mountains and that it is a small town with a great sense of community pride not often found in this area of California. It is also notable for its amazing historical Victorian-style houses and great local retail stores. And of course, they had to mention that it is very close to several tech company headquarters in Silicon Valley. It is also a very quick drive 20 minutes south on Highway Nine into Santa Cruz and the iconic Santa Cruz waterfront area making the beach one of the best beaches in California not far away.
If you are interested in learning more about these towns and about the available real estate within them please check out the links to our information about both Los Gatos and Carmel-by-the-Sea. I am an experienced realtor in this area and have in-depth information about both of these amazing small California towns. When you are ready to find your next home in Los Gatos or Carmel please contact me. I am dedicated to finding you a home in the Santa Cruz and Monterey County areas that you will love.