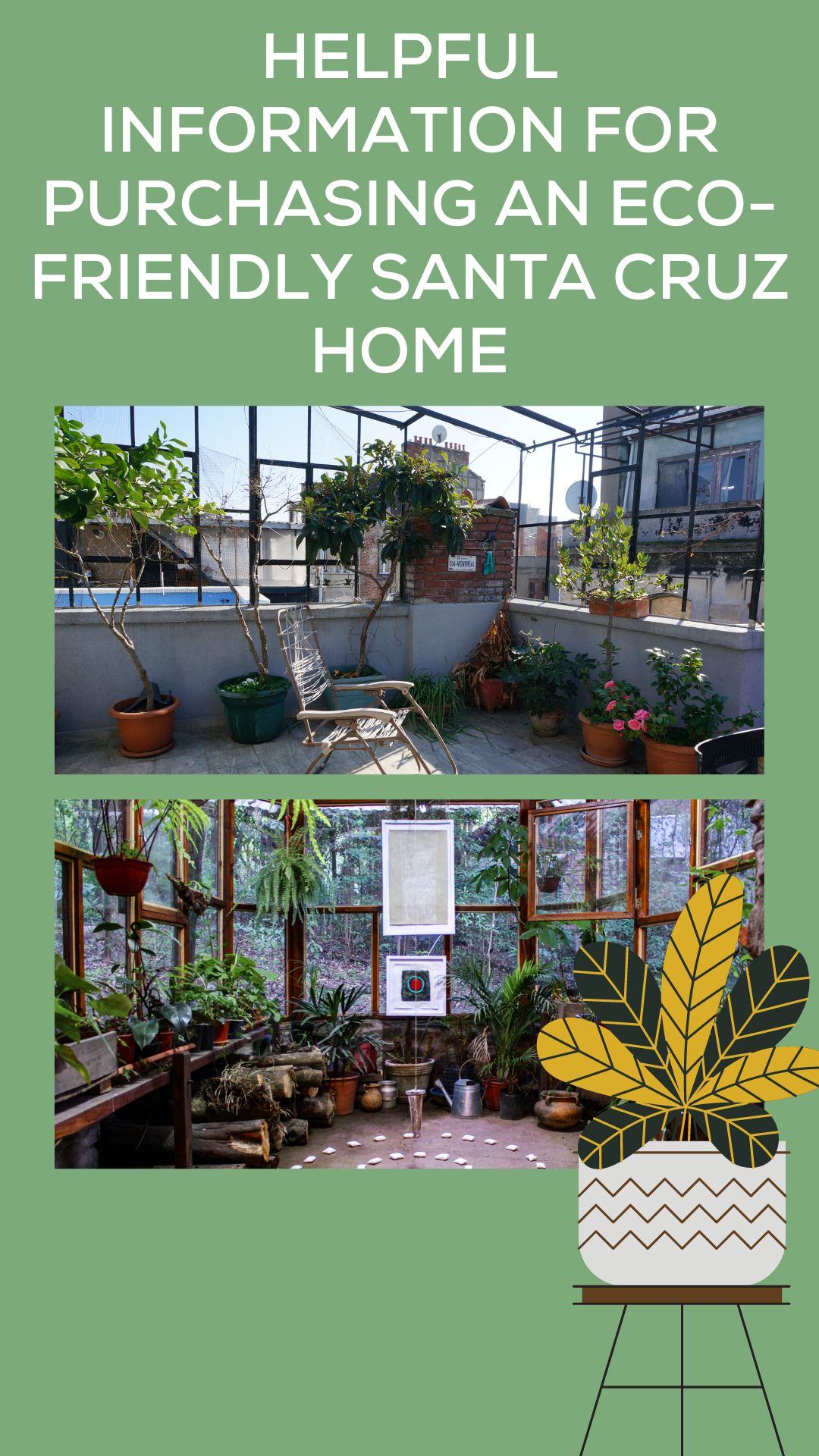 When you live in Santa Cruz you instantly fall in love with the natural surroundings and become more aware of living peacefully in the environment. Santa Cruz is full of the most amazing landscape anywhere on the planet. For this reason many of the people that live in Santa Cruz and the local government have had a commitment to being good stewards of the land that we live in to keep it beautiful for several generations to come.
For this reason purchasing a green home in the Santa Cruz area is highly desirable and many buyers looking for Santa Cruz homes are hoping to find green properties.
What constitutes as an eco-friendly green home in Santa Cruz?
You may have heard several different terms used to describe these type of properties such as earth friendly, eco-friendly, green, energy efficient and so on. When it comes to finding an eco-friendly Santa Cruz home it can mean something different to each person. Many times the classification has to do with the aspect of earth friendly living that is most important to the buyer. Here are some attributes you will find when searching for eco-friendly properties in Santa Cruz:
Building materials
Some homes that advertise as eco-friendly are describing the building materials in which the home was built from. This can mean that materials were used from reclaimed and re-purposed items or are from sustainable resources. It could mean that the flooring is...