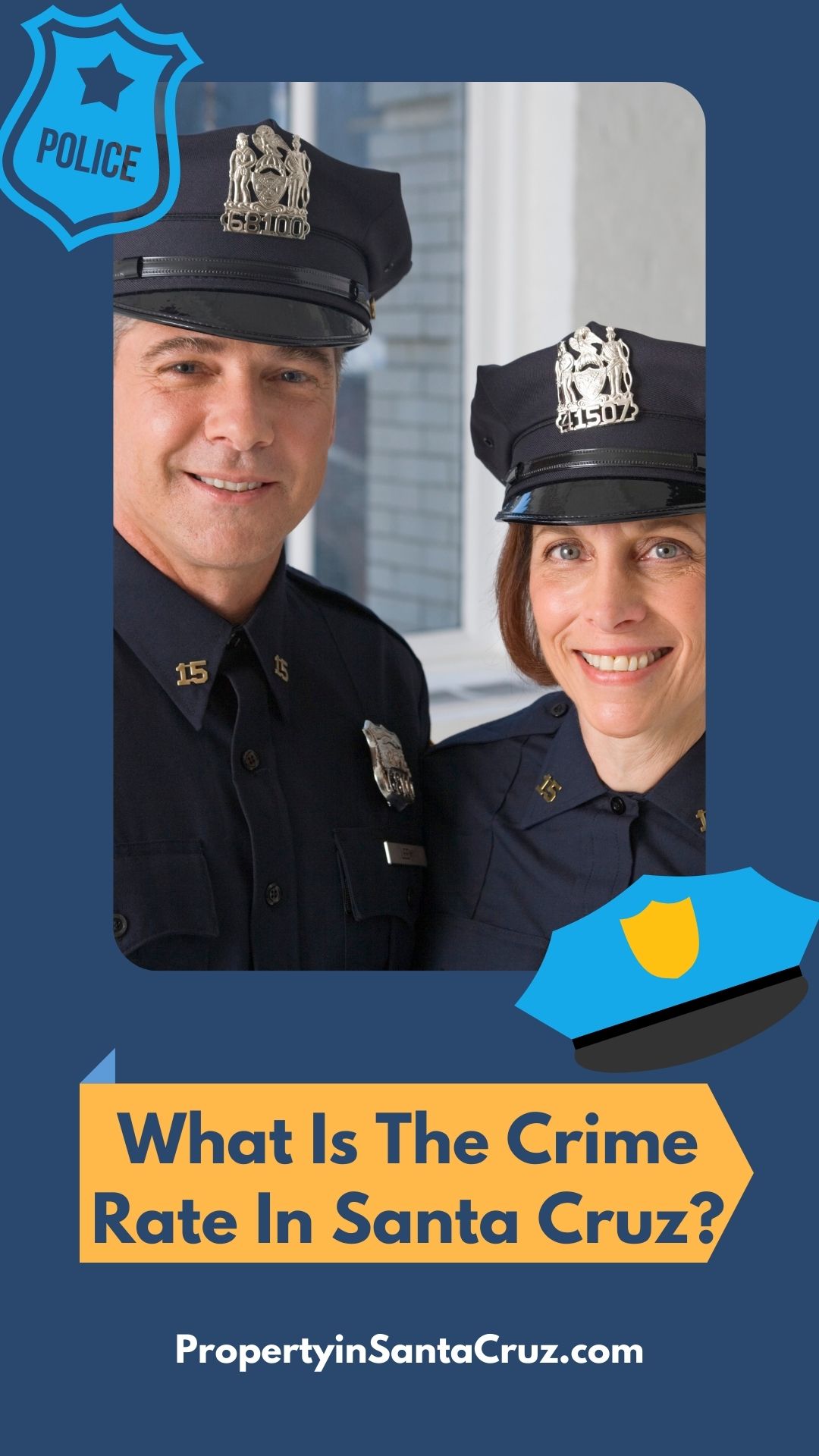 A fairly common and important fact to research when considering a new place to live is the crime rate. This is especially important if you are moving with a family that has little ones and you want to ensure they are growing up in a safe neighborhood. No need to sugar coat it; you want to know and here's the truth.
Santa Cruz has a slightly higher crime rate than the average US city. This only applies to the proper boundaries. The rate of crime is 39 per 1,000 residents in one year. The northern part of Santa Cruz is considered to be the safest.
Your chance of being a victim of a crime is 1 in 13 in the northwest neighborhoods or as low as 1 in 40 in the north part of the city. You can determine this information by looking at a crime map. When you are looking at a crime map you want to remember that the rate of crime may appear inflated due to people visiting the area during the day. This is all dependent on the retail establishments and how busy the central part of a city is. If a city includes airports, parks, or schools, there is almost always a higher crime rate, especially if it is in a more metropolitan or lower-income area.
Crimes that are commonly seen in Santa Cruz are assault and robbery when it comes to violence crimes. You can also note that there is theft, vehicle theft, and burglary. In 2020, the crime rate in Santa Cruz fell from the previous year and this trend seems to be showing positive growth in that area.
The decrease in these crimes was mainly in the more violent crimes. The Santa...