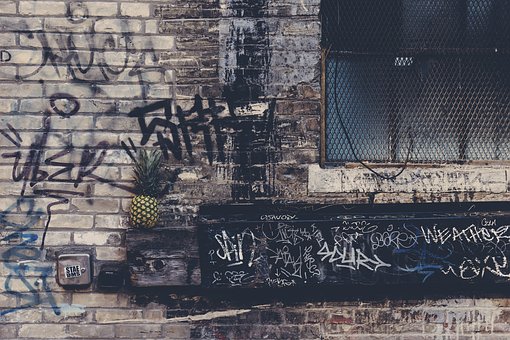 When a neighborhood becomes the target of graffiti, residents often suffer in a variety of ways. Whether the graffiti is caused by boredom, defiance or is gang related, it has a negative impact on the entire community. One problem is that graffiti can send the message that nobody really cares about the neighborhood. This can cause teens and young adults to also have a lackadaisical attitude toward their own community. After all, if the adults don't care enough to do something about the graffiti, how much pride will young people have for the area in which they live?
Of course, with the increase in graffiti, Santa Cruz County homes often lose value. This can affect families on several levels. First, it can make it impossible to sell, especially if the homeowner owes more on their property than its current resale value; however, it can also mean that there are few qualified buyers willing to purchase real estate in the neighborhood. Not only will homeowners suffer in the purchase price of their home, but they might be waiting a long time to find a buyer. This can mean that people moving for a job opportunity, those who want to upgrade to a larger home for a growing family or seniors trying to downsize will all suffer.
One of the best ways to take back a neighborhood is to get rid of graffiti as quickly as possible. It's hard for area residents to take pride in their neighborhood if it seems like nobody else cares. Of course, it's not just area homeowners who suffer, but so will residents...