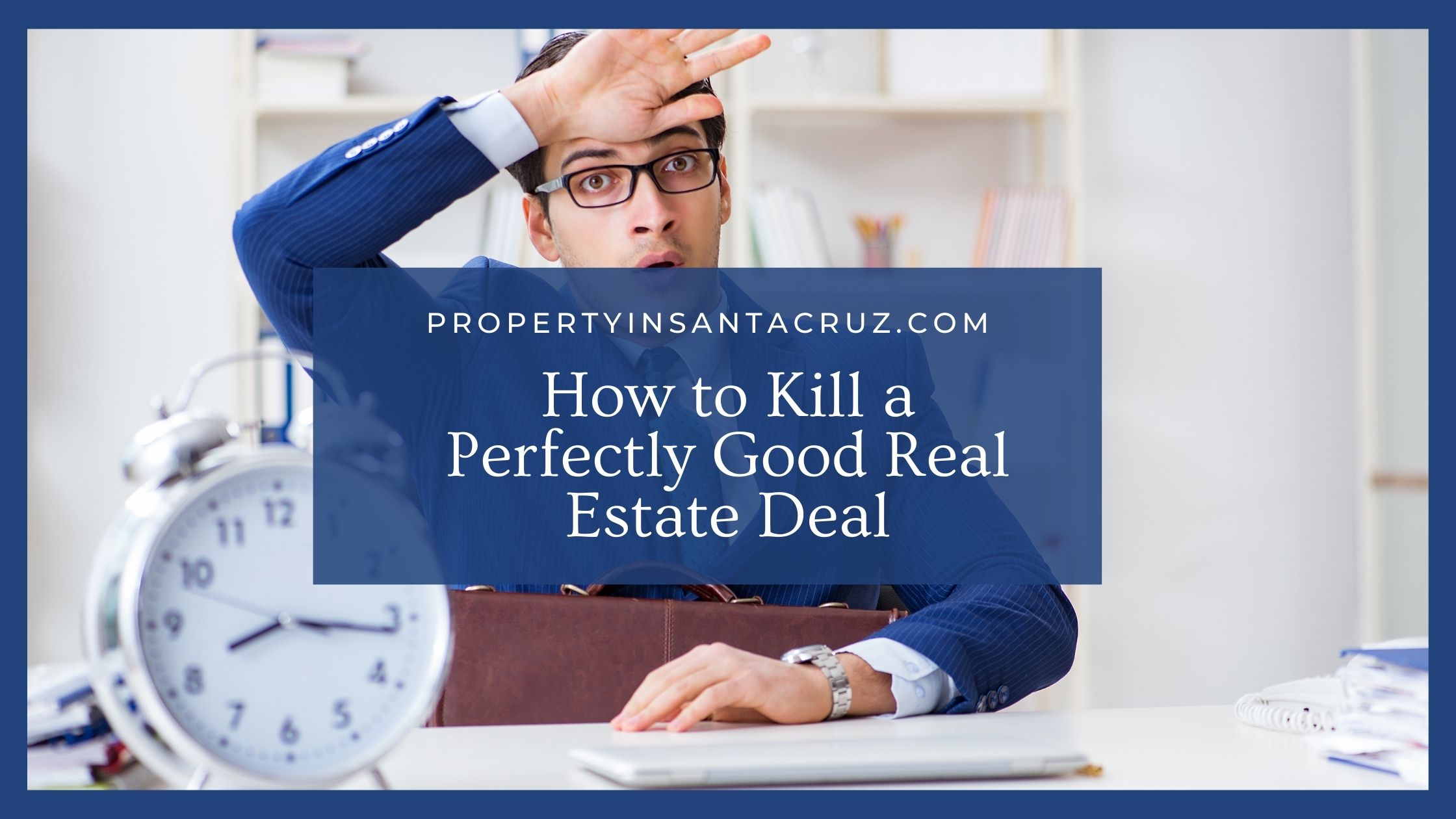 In today's real estate world, buyers know when the property hits the market almost immediately. With the Internet and updated real estate websites, homes can hit the market, be seen that afternoon and have an offer by dinnertime. Properties that sell quickly often come extremely close to the listing price if not over in hot markets. Buyers can look at all the pictures of a home, contact our agent and have an offer on the table within a few hours.
If a home is priced correctly, is in decent condition, and has a great location, chances are that home will sell fairly quickly. If the home doesn't have one of these three features buyers will typically move on. The longer a home sits on the market the higher the risk that the property won't sell for list price. If buyers do return to a home it's typically because the price has been lowered or they can't find anything better.
This is why time is one of the biggest things that can kill real estate deals. Not only the length of time a home sits on the market but during the real estate transaction as well. If parties do not respond in a timely manner or within the three day response time, the deal can technically be terminated by either party. If buyers submit an offer and sellers refused to return the offer, counter, accept or reject it technically dissolves.
Days on the market also can kill a real estate deal. "When a home first comes on the market everyone who is looking for a particular type of home in certain price range and location sees it right away online. If it does not sell, those potential buyers have moved on, and as time goes by, only buyers new to the market...