Considering a Move to Santa Cruz?
GREAT! Here's why!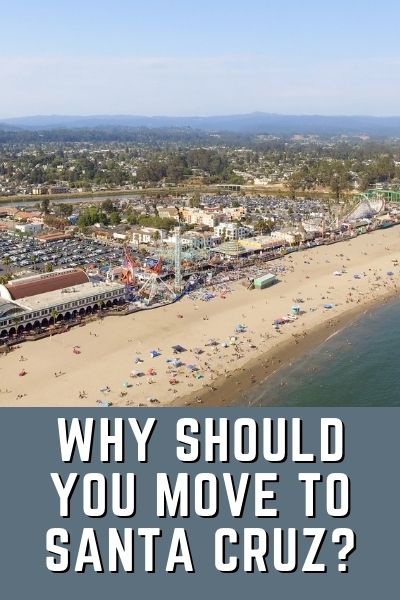 There are very few places where you can surf world-class waves before breakfast, hike among giant redwoods in the morning, enjoy a gourmet organic lunch, and work on your Ph.D. Santa Cruz, CA is one of those rare places. This city has about 62,000 people on the Pacific coast of northern California and enjoys 250 days of sunshine annually to enjoy one of the world's great surfing beaches. It's also nestled next to the Santa Cruz Mountains, where spectacular hiking trails afford sweeping views of the ocean.
There's the Monterey Bay National Marine Sanctuary. Whale watching. The longest wooden wharf in the country. A delightful boardwalk complete with a roller coaster. A vibrant downtown with historic architecture, a thriving culinary scene, and an arts community.
Given the presence of UC Santa Cruz, Santa Cruz scored unsurprisingly high as an educational community. A highly rated public school system includes nationally recognized public and charter high schools such as Pacific Collegiate, one of the nation's top schools. Secondary school students can pursue a degree right at home, either at UCSC, which offers 65 undergraduate majors and 41 grad programs, or the well-respected Cabrillo College.
Santa Cruz's health care also received high marks, which Collins credits significantly to an emphasis on preventive health and wellness options.
Housing, which also ranked high among Santa Cruz's strengths, offers varied options...