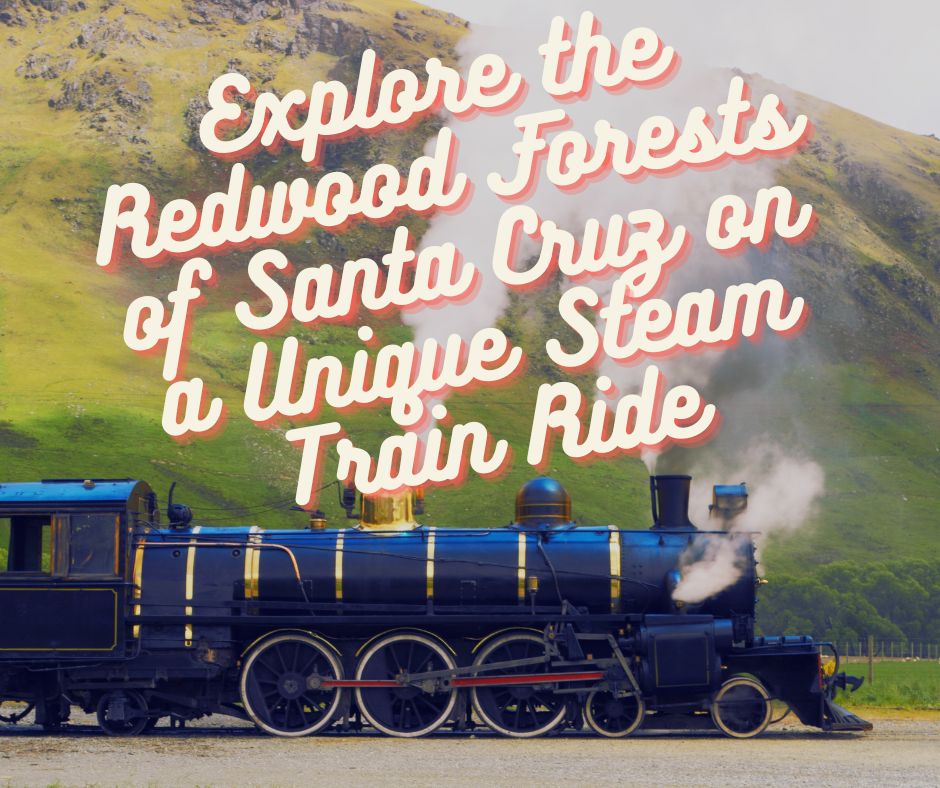 If you are looking for something unique to the Santa Cruz area to experience, checking out Roaring Camp Railroads train rides through the redwood forest is a great option.
Riding a train through the redwood forest in the Santa Cruz mountains gives you a whole different perspective on this beautiful outdoor area. The train tracks were built in the 19th century and the 19th-century logging steam train was originally used to haul giant redwood logs down from the mountains. This is a fun experience that anyone at any age will enjoy from the youngest toddler to the wisest and most experienced of us all.
Daily Train Rides
The historic steam train will take you on a tour up Bear Mountain while the conductor tells the story of the roaring camp railroads' history. They will share how Graham settled in the area in the 1830s and his settlement became known as Roaring Camp. They will share the tale of establishing a sawmill, the first one west of the Mississippi. Come hear the interesting and rich history in greater detail and learn about the amazing historic trains that traveled along the gorgeous tracks up to Bear Mountain.
Upcoming Events
Labor Day Weekend Fun
September 3-5 spend Labor Day weekend in the town of Roaring Camp for family-friendly activities and live music. You can take a train ride into the town either from the redwood forest steam train or the Santa Cruz beach train. Activities include tug-of-war, a three-legged race, corn hole, kids club activities, and a balloon toss.
Moonlight Dinner Parties
...