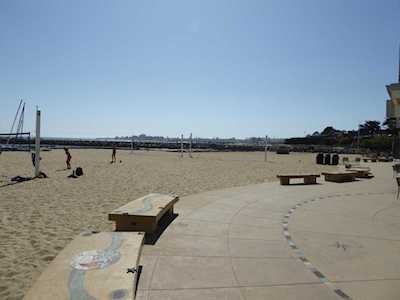 Known for its boardwalk, stunning beaches, and natural forests, Santa Cruz truly offers something for everyone. Although the population is growing, the city is not yet overcrowded like Santa Monica or San Diego, making it a great choice for those interested in a more laid back beach town life. Here are some of the most popular neighborhoods to buy a home in Santa Cruz.
Those drawn to Victorian homes and the exciting admission-free Santa Cruz Beach Boardwalk may want to consider Beach Hill. Beach Hill isn't the priciest of neighborhoods, but it has become quite popular over the years. The Boardwalk has been operating for more than a century, and the homes retain their historic charm while offering all the latest modern upgrades.
If you're looking for traditional bungalows tucked away in a hip neighborhood, consider Seabright. The neighborhood is known for its locally owned cafes and shops, along with a healthy nightlife scene, and Seabright Beach is just across the road.
The Woods Cove neighborhood of Santa Cruz is also known as Scotts Valley South. Homes are...