Homemade masks help combat the spread of viruses like COVID-19. Researchers tested the breathability and droplet-blocking ability of 11 common household fabrics, using a medical mask as a benchmark.
Studies indicate that homemade masks help combat the spread of viruses like COVID-19 when combined with frequent hand-washing and physical distancing. Many of these studies focus on the transfer of tiny aerosol particles; however, researchers say that speaking, coughing and sneezing generates larger droplets that carry virus particles. Because of this, mechanical engineer Taher Saif said the established knowledge may not be enough to determine the effectiveness of some fabrics used in homemade masks.
Saif, a mechanical science and engineering professor at the University of Illinois, Urbana-Champaign, led a study that examined the effectiveness of common household fabrics in blocking droplets. The findings are published in the journal Extreme Mechanics Letters.
Aerosol particles are typically classified as less than 5 micrometers, and lie in the range of hundreds of nanometers. However, larger droplets -- up to about 1 millimeter in diameter -- can also be expelled when an individual speaks, coughs or sneezes. These larger droplets pose a problem because, with sufficient momentum, they can squeeze through the pores of some fabrics, break into smaller droplets and become airborne.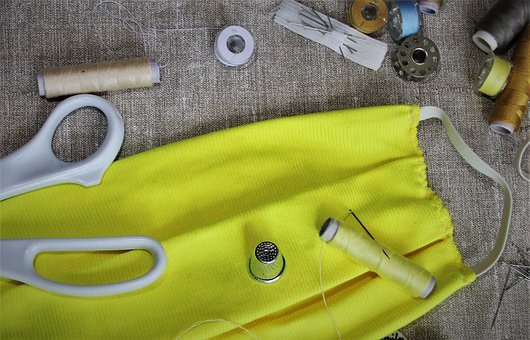 ...