More Buyers are Now Considering Adjustable Rate Mortgages
Posted by Gregg Camp on Thursday, November 3, 2022 at 12:18:49 PM
By Gregg Camp / November 3, 2022
Comment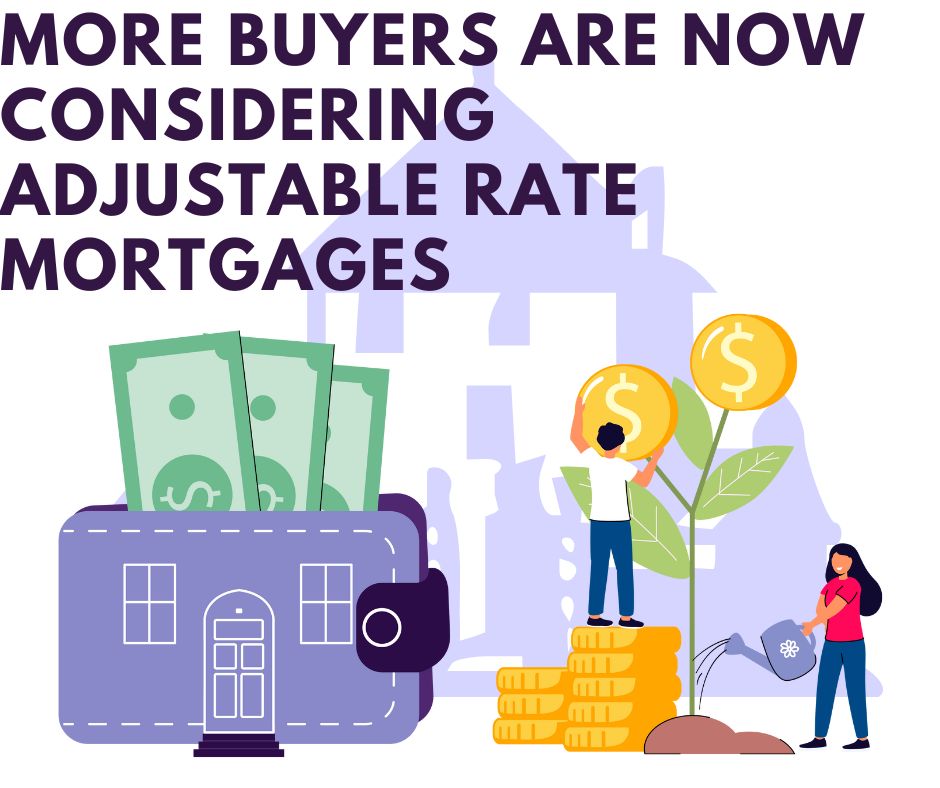 An adjustable-rate mortgage most often known as an ARM has been an alternative mortgage product for some time. Often a majority of buyers will choose a more traditional loan type such as a 30-year fixed-rate mortgage. But since mortgage rates have been significantly climbing just in the past year more and more homebuyers are beginning to look into the possibility of taking out an ARM mortgage.
Home buyers are looking into ways to bring down their housing costs especially when it comes to purchasing a home and their monthly mortgage payment. The reason adjustable-rate mortgages are coming back into play for many potential homebuyers is that they offer a lower interest rate which turns into a lower monthly mortgage payment.
How does an adjustable rate mortgage work?
An adjustable-rate mortgage offers a fixed interest rate for a set period of time at the beginning of the mortgage. This period of a fixed and guaranteed rate can be anything from one year to 10 years. The most common type of adjustable-rate mortgage is a five-year fixed rate at the beginning of the loan life. After this initial guaranteed fixed rate period ends the rate becomes adjustable and will change to the current average mortgage rate at the time.
Depending upon your mortgage contract terms an adjustable rate mortgage can adjust your interest rate once per year or every six months. The fixed-rate portion of an ARM mortgage is almost always lower than the current average fixed-rate mortgage interest rate. The current average fixed rate for adjustable-rate mortgages is 4.6% as compared to the 7% average we are seeing from fixed-rate mortgages.
The risks of choosing an adjustable-rate mortgage
Though the interest rate of an adjustable-rate mortgage looks far more promising than that of a fixed-rate mortgage there are still some risks involved with choosing an adjustable-rate mortgage. Perhaps the biggest risk is the potential change in monthly payment as soon as the fixed rate period ends. There is a small chance that the interest rate could go lower than the guaranteed period of a fixed rate at the beginning of the loan, but often it is likely that a mortgage holder's interest rate will increase.
Taking on an adjustable-rate mortgage, in a sense, is a gamble on what rate you will have to deal with once your period of a guaranteed fixed rate is over. Many homebuyers are choosing adjustable-rate mortgages with the mindset that they will refinance before this fixed period ends in hopes that mortgage rates will be more favorable for fixed-rate mortgages at that time. This is also a gamble however as you never know where mortgage rates are going to be.
Should you consider an adjustable-rate mortgage?
Before considering an adjustable rate mortgage it is always best to talk over your personal financial situation with a trustworthy financial expert. It is also good to sit down with a mortgage broker or your real estate broker and ask them for their advice and insights. You want to make sure that you are making the best possible decision for you personally and get expert advice on whether this risk is minimal and worth taking or if it is better to stick with a traditional fixed-rate mortgage.
For more information on purchasing real estate in Santa Cruz and surrounding areas please contact us anytime.