Most Popular Neighborhoods to Buy a Home in Santa Cruz
Posted by Gregg Camp on Sunday, September 29, 2019 at 12:48 PM
By Gregg Camp / September 29, 2019
Comment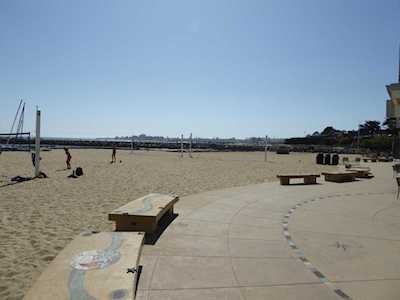 Known for its boardwalk, stunning beaches, and natural forests, Santa Cruz truly offers something for everyone. Although the population is growing, the city is not yet overcrowded like Santa Monica or San Diego, making it a great choice for those interested in a more laid back beach town life. Here are some of the most popular neighborhoods to buy a home in Santa Cruz.
Those drawn to Victorian homes and the exciting admission-free Santa Cruz Beach Boardwalk may want to consider Beach Hill. Beach Hill isn't the priciest of neighborhoods, but it has become quite popular over the years. The Boardwalk has been operating for more than a century, and the homes retain their historic charm while offering all the latest modern upgrades.
If you're looking for traditional bungalows tucked away in a hip neighborhood, consider Seabright. The neighborhood is known for its locally owned cafes and shops, along with a healthy nightlife scene, and Seabright Beach is just across the road.
The Woods Cove neighborhood of Santa Cruz is also known as Scotts Valley South. Homes are rather pricey in this community, but it's highly sought after due to the dramatic feeling of being in the redwoods but also being geographically close to town with all your daily needs readily available.
Downtown
If you like the idea of being in the middle of everything, you might want to consider looking at homes in the downtown area. Trendy restaurants and bars, upscale shops, museums, theaters, and sports are at your fingertips when you choose downtown Santa Cruz.
Do you prefer a quieter life in an area that resembles a European seaport? Capitola may be the right spot for you. There are plenty of locally owned shops and restaurants, as well as a variety of festivals throughout the year, but the overall vibe is less frenetic than in some other parts of town.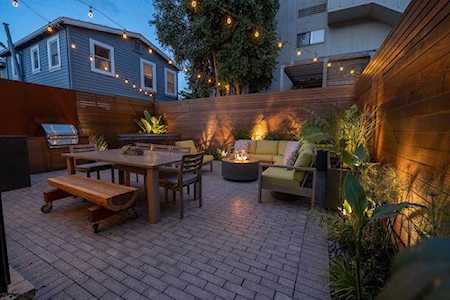 The Santa Cruz Yacht Harbor has an array of things to do and a great diversity of homes to consider if you want waterside living.The yacht harbor area is the perfect place for beach lovers or anyone who just wants to near the water. Some of the real estate in this area has views of the boats and harbor and is also within walking distance to many shops and restaurants. While many homes in this area are for summer rental, there is a large community of people who live all year round.
University Area
UC Santa Cruz is in the mountains of northern Santa Cruz. Those looking for miles of public trails and plenty of wildlife may want to settle in this area. Be aware, though, that the majority of housing consists of rentals, and most of your neighbors will be college kids. If you are comfortable with that, you will be rewarded with some of the best natural beauty the area has to offer.
Santa Cruz is a small but highly diverse city. The best way to decide exactly which neighborhood suits you best is to get out and take a tour. A professional real estate agent will get to know you, your likes and dislikes, and your budget, and show you homes in neighborhoods that are truly a good fit for you.
Let's Get Started!
If you are looking for a trustworthy and highly experienced real estate specialist in the Santa Cruz area, contact Gregg Camp of Property in Santa Cruz today at (831) 818-7524.