One Reason Why the Atmosphere of Santa Cruz is Calm and Creative
Posted by Gregg Camp on Tuesday, November 14, 2023 at 1:42:13 PM
By Gregg Camp / November 14, 2023
Comment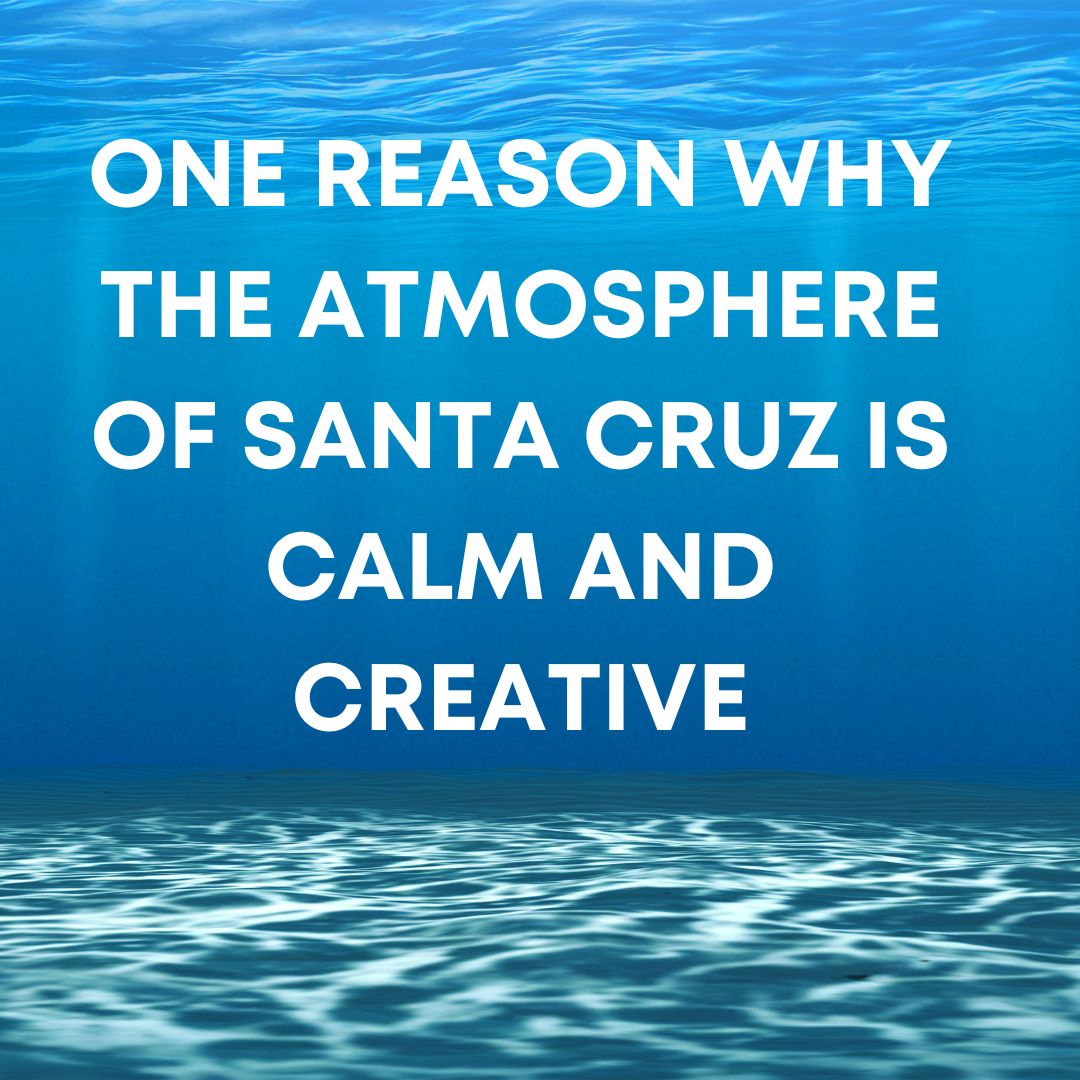 Santa Cruz is a popular town on the Monterey Bay coastline in central California. It is well-liked for many reasons and well-known for several attributes. Besides the surfing culture, it is known as a town with a friendly atmosphere and a great arts scene. What makes Santa Cruz calm and creative? Science says it could be the water.
Living Near the Water Can Make a Person Calm and Creative
From the earliest recorded history, humans have attributed healing properties to natural bodies of water. For example, the early Romans looked at bathing as highly important and made a relaxing bath part of the cultural norms. Romans took a soak not only alone but with others as a form of relaxation and a good way to take time to connect with others in a calm setting.
Using water to restore the mind body and soul was not just used in Roman culture it was also a huge part of care in Chinese medicine, Indian medicine, and many others. Water symbolized a sacred space, a place of rebirth, and a source of spiritual cleansing and salvation.
In today's culture, the water holds an equal level of popularity. Homes on the water are highly desirable, vacations to an island oasis are seen as the ultimate dream getaway, and water sports never seem to lose their popularity. Need to relax? Many people picture a soak in the hot tub or a nice warm bath.
Water gives the mind rest from overstimulation
In today's technology-driven age, humans are bombarded in every different direction by stimuli and can easily become overstimulated. The human brain needs to experience downtime and peace and being around the water gives your brain a sense of rest from all of the things vying for its attention in the real world. Just the sound of that moving water creates, brings a sense of calm and soothing. Somewhat like the sound of a melodic tune. Your visual intake is also set to a slower and more relaxed pace when you set your eyes on the ocean and look out on the horizon. And getting into the water gives us a break from all of the information flooding in. Water can help to induce a meditative state in the mind.
Just challenge yourself to try it if you haven't before. Take a few minutes to sit at the nearest body of water near where you currently live and gaze out. Just observing the gentle movements and the simple sounds can calm and focus you. Your brain is in a mild state of attentiveness with sort of a soft fascination. You are interested and engaged in the water but your senses are not taking in so much stimulation that you are being overloaded instead you're being entertained and relaxed at the same time. Being in this state of relaxation and focus can benefit the mind and body in many different ways. Some of these include lower stress levels, relief from mild forms of anxiety, improved mental clarity, better sleep quality, and even a release of pain and depression.
Water Can Also Inspire Creativity
Another drawback to a technology-driven world is that a lot of things are done for us. We have set up technology as a helper to make our lives easier so that we can traverse our busy schedules with more fluidity. But one downside to this is we give our brain less of an ability to be bored in a sense and begin to wander freely and think of its own way to entertain. When we allow our mind to wander it can switch into a different mode of engagement. This mode is a mode of daydreaming, imagination, consolidation of memories, thought, insight, and introspection. These times of just wrestling with thoughts actually have led to much of the technology and contraptions that help us live our daily lives with ease.
When your brain is in a more restful state you're able to make the connections and create and formulate ideas that lead to great and amazing things. That piece of the whole atmosphere of the water removes the stimuli and begins the creative juices in your mind.
There are many different articles written about the powerful effects that living near the water has on a person. Perhaps Santa Cruz's waterfront location is a big factor in the relaxed friendliness of its people and the awesome art scene you can find here, especially in the downtown area. It has inspired many residents to take a breath and create you can find some of that research information from a recent book written by Wallace J Nichols entitled "Blue Mind". Nichols is a marine biologist who shares his findings on the effects of water on health and well-being in humans.
If you would like to learn more about living in Santa Cruz please take some time to look through our website and blog. I am also happy to help you find a Santa Cruz home that is in a location you will love and meets all of your search criteria for your next dream home. Contact me anytime for any Santa Cruz real estate needs.