Real Estate Tips for Buyers
Posted by Gregg Camp on Monday, April 10, 2017 at 9:57 AM
By Gregg Camp / April 10, 2017
Comment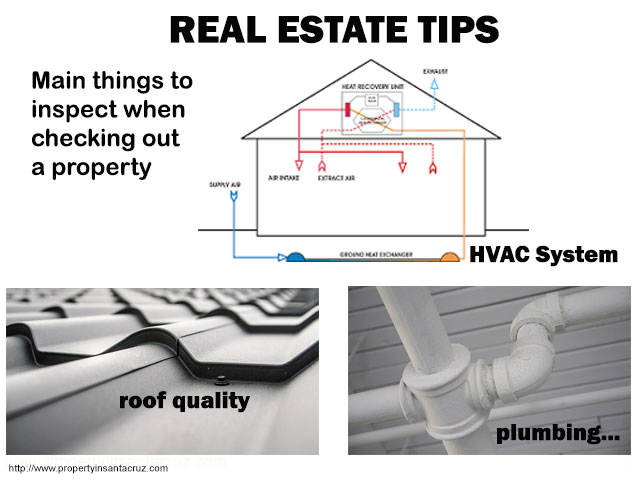 If you are planning to buy a home in Carmel, CA, you will want to make sure that any property you wish to invest in is thoroughly inspected. A home inspection can be conducted to check for structural damage and other factors that might influence your decision to purchase. Whether you choose to perform the inspection yourself or hire a professional home inspector, here are a few of the main things that should be inspected when checking out a property.
Roof Quality
The roof should be carefully inspected to look for things like missing tiles or cracks that might allow water to leak into the home. If the roof is severely damaged or outdated, you may need to invest a considerable amount of money in repairs if you wish to purchase that particular property.
Pest Damage
Pests can cause extensive damage to homes, and sometimes this damage is not easily seen right away unless the property is thoroughly inspected. Rats, mice, squirrels and other rodents can chew through wires and cause major damage to the electrical system. Termites can eat away at the wood and cause significant structural damage. A home inspection will also help to identify the presence of bed bugs, wasps and other potentially hazardous creatures.
Plumbing
The state of the pipes, fixtures and other plumbing system components can greatly affect the overall quality of the home. You will want to make sure that every part of the plumbing system is up to standard and that there are no cracks or other signs of damage that could lead to major problems. You may even want to have the water tested to check for any lead or other harmful contaminants.
HVAC System
If you want to enjoy good air quality while living in the home, you will want to make sure that the heating, ventilation and air-conditioning system is functioning correctly. Any dirty air ducts will need to be cleaned, and this is especially important if you are prone to illness or allergies. If any heat exchangers are broken, you should have them promptly repaired or replaced if you choose to buy the home.
Property Boundaries
You will definitely want to know the exact boundaries of your property so that you can be sure that the home is valued correctly. A professional surveyor can notify you of where each boundary is located. This information can be particularly useful if you are ever involved in land disputes with your neighbors or the city of Carmel.
Septic System
If the home uses a septic system instead of a sewage line, you will want to make sure that the system is easily serviceable and has enough expansion room. Any cracks that may be present in the septic system can cause water to leak into the ground and create an environmental hazard.
Water Well Availability
The home you wish to purchase may get its water from a private well instead of a public water system, and you will want to know whether or not the well is able to hold enough water to provide you with the amount you need. The amount of water the well is able to hold will also help you determine whether or not you will need to get water credits if you ever choose to install another bathroom.
Disaster Zone
The home you wish to buy may be located in an area that is particularly vulnerable to natural disasters, and this could affect the home's value and insurance rates. The home could possibly be located along an earthquake fault or in a flood or tsunami zone without you knowing it. Flood insurance, in particular, can be quite expensive, and you will need to factor in this cost if you still want to purchase the property following the inspection.
Pool and Hot Tub Conditions
Many homes for sale in Carmel come with swimming pools and hot tubs, and these added features also require careful inspection. It is important that the safety devices are not broken or outdated so that you, your family and your guests can stay safe while in the water. If there are gates surrounding the swimming pool or hot tub, the locks can also be inspected.
Fireplace
If the home has a fireplace or wood-burning stove, the chimney and any other pipes can be inspected to check for cracks, rust and other signs of damage. It is also important to make sure that the chimney or stove's distance from the wall has adequate clearance in order to stay compliant with the law.
Building Codes
It is also necessary to know whether or not all of the home's permits, certificates and other documents are in order so that the property complies with all local building codes and ordinances. If any documents are missing or there are any code violations, you could be held responsible if you become the owner of the property.