Santa Cruz County Fall Fun for 2023
Posted by Gregg Camp on Wednesday, September 27, 2023 at 11:37:22 AM
By Gregg Camp / September 27, 2023
Comment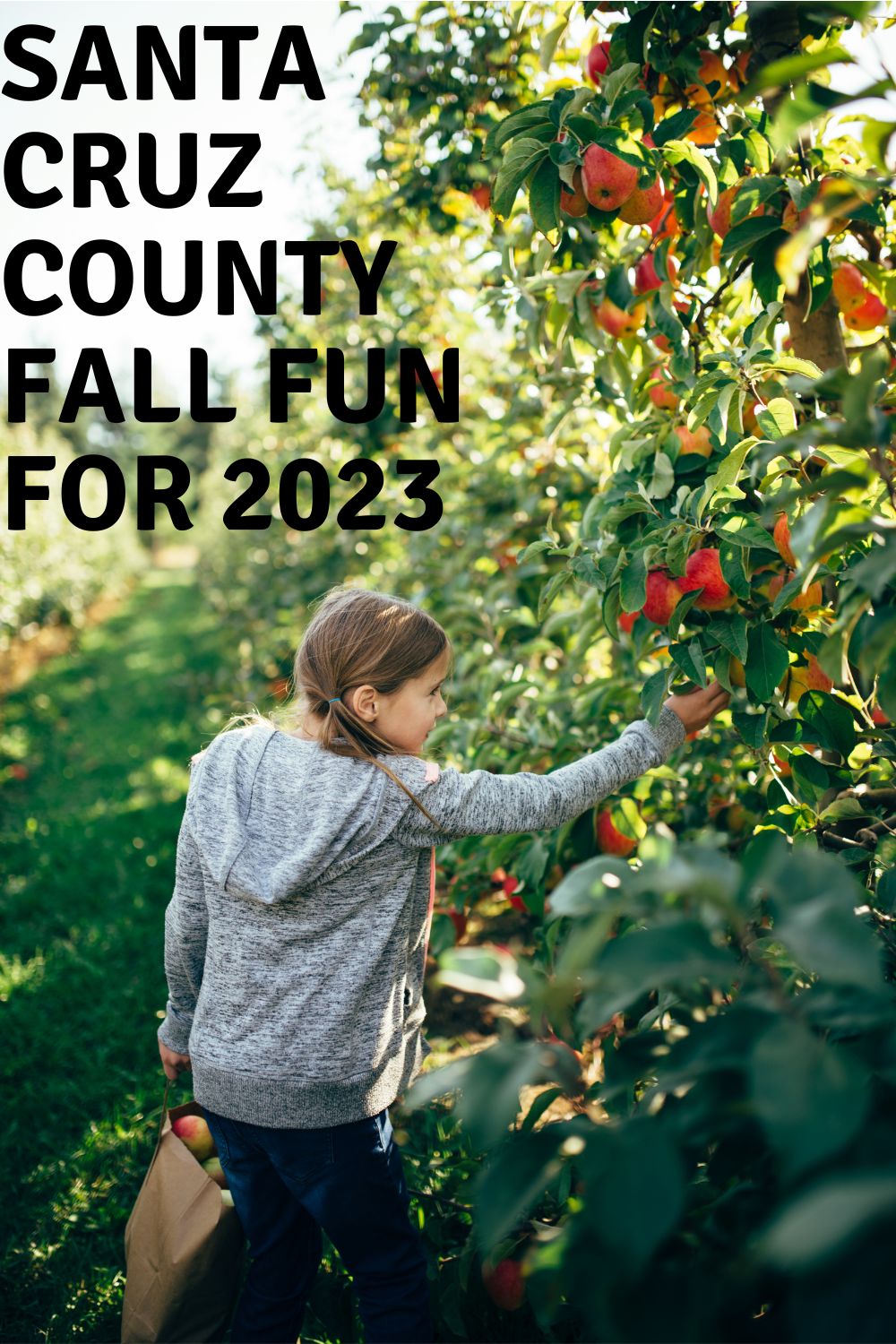 There's nothing like Santa Cruz County in the fall! If you have just moved here you are probably looking to find some community events to enjoy and help you get immersed in the culture of the area. These are also great events to visit if you are trying to get a feel for the area when you are interested in purchasing a Santa Cruz County home.
Fall in Santa Cruz County offers the best weather of the year and there are several fun things happening that are popular for a good reason. Here is a list of some of the most popular fall events in Santa Cruz 2023.
Wednesday night sailboat races
Let's start off the list with something fun at the Santa Cruz harbor, one of the most popular places in Santa Cruz County. This is something free to enjoy and spectate or you could make a fun night out at a waterfront restaurant on the harbor while watching the Wednesday night sailboat races. The Santa Cruz harbor is located at Fifth Avenue in Santa Cruz. It is free to watch the sailboat race and they do it weekly on Wednesday nights through the end of October.
Farm Tours
The weekend of October 7 and 8 is the Open Farm Tours Weekend. This year there are 15 Santa Cruz County farms participating. This is a chance to take a look at real working farms and see all of the interesting aspects of local healthy food production. Get in on activities like pressing apples and making fresh juice or tasting more than 10 varieties of figs. Pick some farm-fresh tomatoes to take home and enjoy at your own table. Often the inland farms are a hidden gem of Santa Cruz but they are all worth a visit so consider stopping by as many as possible.
Welcome back Monarchs Day
Head out to Natural Bridges State Beach and welcome in the monarch butterflies as they get ready to spend the winter in Santa Cruz. Have fun with some arts and crafts as well as games for kids and live music. Enjoy the popular pumpkin-flavored ice cream that is labeled Monarch Ice Cream and learn something cool and interesting about these butterflies at the information booths. This is a free event so it is definitely worth your time. It is good to know that there is a fee for parking at the park year-round.
If you can't make it to this event you can always come and check out the self-guided tour in the Monarch Grove at the Monarch Grove Trail.
Passport days in the Santa Cruz Mountains
On October 21 enjoy the Santa Cruz Mountains wine passport. It is a great way to explore the amazing award-winning wineries of Santa Cruz County. This pass gives access to more than 35 wineries participating in the event all with their own tasting experience and amazing views of the mountains. This is a great way to get to know the vineyards of Santa Cruz County as well as explore the mountains. With your passport in hand, you will be able to enjoy a complimentary tasting flight at every winery participating. Your passport also is an invitation to other exclusive events throughout the year at these wineries. You can purchase a passport online or at any of the participating wineries.
Capitola Plein Air Festival
This popular art festival is back from October 30 through November 5. Come and spectate 40 professional artists painting the town of Capitola. Artists will have their equipment set up at the wharf, along the shore, and along several streets in Capitola. Experience live painting and amazing works of art being created right in front of your eyes for four days. There will also be several works of art on display for sale and some entered into a competition on the final day. Festival attendees are asked to vote on their favorite for the People's Choice Award. Stroll through the amazing art, watch an artist at work, and have some delicious food at the food trucks.
Open studios art tour
Happening the first three weekends of October you can explore the many amazing art studios in Santa Cruz County. Local artists from all over the county will be sharing their works so that the people of Santa Cruz County can get to know the local artists in the area better. On the final weekend October 21 and 22nd the entire county will be participating.
Hot rods at the beach
On November 4 head down to the Santa Cruz Beach Boardwalk at 400 Beach St. where you will find hundreds of amazing hot rods, street rods, vintage, classic, custom, and muscle cars lined up for your viewing. This event is completely free and a great way to enjoy your day at the iconic boardwalk.
Seaglass and Ocean Art Festival
On November 4 and 5, you can enjoy the amazing Seaglass creations from local artists and benefit the local marine environment. This is the 15th annual art festival featuring more than 50 talented artists at the Bayview Room and the Sunroom in the historic Cocoanut Grove on the Santa Cruz Beach Boardwalk. There is much more than just Seaglass and you can take home one-of-a-kind pieces from ceramics to spa products to photography and even beautiful Seaglass jewelry.
The O'Neill Cold Water Classic
On the weekend of November 14-19 come and spectate the surfing culture that Santa Cruz is famous for. "The Lane" is said to be the best spectator venue for surfing contests in the entire world. Steamer Lane resembles an ancient Roman stadium with steep vertical cliffs overlooking the right-point break. This is an incredibly popular surfing event and one of California's iconic surfing locations. Come watch the world's best surfers compete against one another. You can find Steamer Lane at W. Cliff Dr. in Santa Cruz.
If you are looking to get to know the Santa Cruz area please feel free to browse through our blog. If you have any questions about Santa Cruz real estate contact me anytime. I am happy to help you acclimate to the area and relocate to Santa Cruz with ease.