Santa Cruz County Golf Courses
Posted by Gregg Camp on Thursday, June 29, 2023 at 5:52:40 PM
By Gregg Camp / June 29, 2023
Comment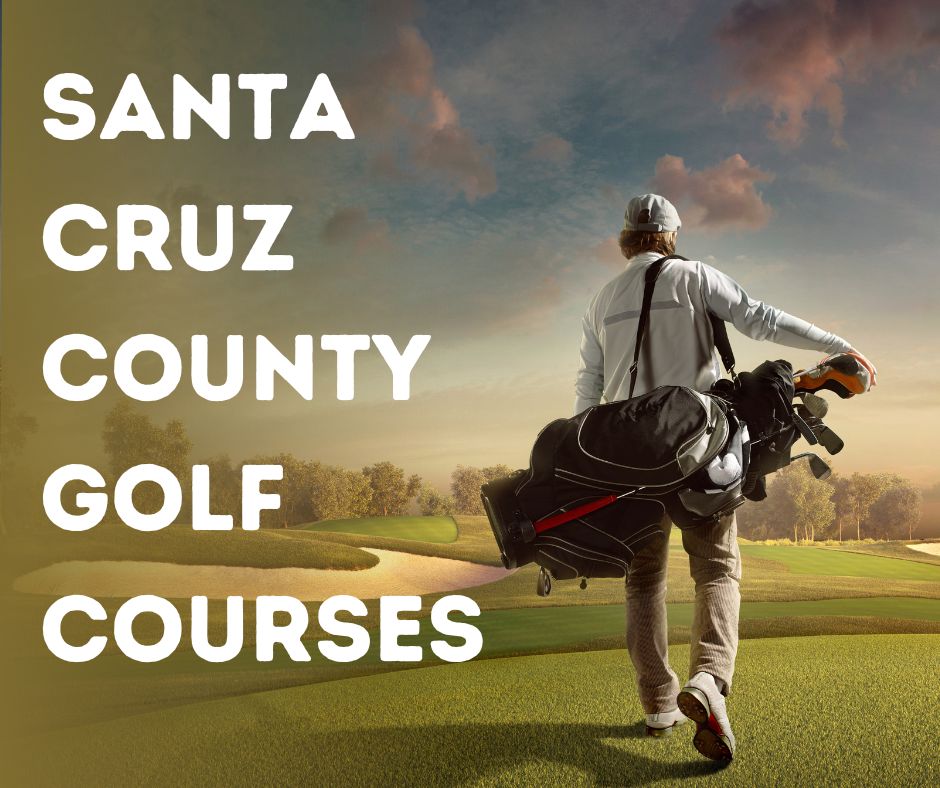 Santa Cruz County is a beautiful spot on California's central coast on Monterey Bay. It is not the largest county in the state or the most densely populated but it packs a huge list of things to do and attractions that draw millions of people to come visit every year and several to even consider a move to this amazing beautiful California gem.
Some of the most notable identifiers of Santa Cruz County are the iconic Santa Cruz boardwalk, the mountains, and the amazing redwood forest. What some people may not realize is the county is dotted with five amazing golf courses, some would call them the hidden gems of the county. If you love golf and have just moved to Santa Cruz or are considering a move to Santa Cruz you have just found one more reason to love it here.
These are the Best Golf Courses in the Santa Cruz Area
Boulder Creek Golf and Country Club
The Boulder Creek Golf and Country Club is located on Big Basin Highway in Boulder Creek California. The town of Boulder Creek is in the inland portion of Santa Cruz County tucked into the Santa Cruz Mountains about 13 miles northwest of the city of Santa Cruz and just 21 miles southwest of San Jose and the Silicon Valley along Highway 9.
The Boulder Creek Golf Club was established in 1961 and began as a nine-hole golf course that was designed by famous course designer Jack Fleming. It was loved for its surroundings in gorgeous redwoods near many mountain lakes with an upscale planned residential community next to it. In 1966 a second nine holes were added to the golf course. Unfortunately in 2020 due to wildfires, these nine holes were destroyed and unable to be rebuilt. The golf course is now back to being a nine-hole course with an added disc golf course and a newly remodeled clubhouse.
Boulder Creek offers a relaxing and quiet game of golf in the shade of amazing California redwoods. It is one of the area's true hidden gems. Boulder Creek offers a full-service pro shop, disc golf, restaurant and bar, event facilities, and walking carts in addition to a beautiful nine-hole course.
DeLaveaga Golf Course
DeLaveaga is one of the most popular if not the most popular golf course in Santa Cruz County. You can find the golf course on Upper Park Road in Santa Cruz in the hills overlooking everything Santa Cruz has to offer. The golf course is top-ranked and the dining is just as popular in the award-winning restaurant. This course is open every day from dawn to dusk and offers prepaid golf reservations that you can book online which is recommended as the course becomes very popular and can fill up quickly. This is the host of the annual Santa Cruz City amateur golf tournament and is also the host of many fundraising tournaments for area nonprofits. This is also the course where local schools' golf teams come to practice.
Spring Hills
The Spring Hills Golf Course is located on Spring Hills Drive in Watsonville California. Like many of the other great courses in the county Spring Hills is tucked into the hills of Santa Cruz County. This golf course is family owned and operated since 1965 and prides itself on friendly and courteous staff to help enhance your experience of a fun and challenging game at a beautiful golf course. They offer a golf club with NCGA membership that also includes member rates at Poppy Hills at Pebble Beach and NCGA qualifying events. There are many fun tournaments available to play at the course once a month for those who are in the club. This golf course is also home to the longest continually running Twilight league in Monterey Bay. Every Wednesday 16 teams compete from April through August and come to the clubhouse afterward to hang out and enjoy food and drinks and several laughs.
Seascape Golf Course
The Seascape Golf Course is located just a few miles from the Pacific Ocean at Clubhouse Drive in Aptos California. Seascape offers 6034 yards of greens with a par 71 course. The greens may be smaller but they are still challenging and there is much history in this 1926 design course by golf greats Garrett and David Gill. It is truly a unique course and a gem of Santa Cruz County with both water and rolling hills views in the Rio Del Mar area.
Pasatiempo
Pasatiempo is probably one of the best treasures in Santa Cruz County. Not only does it offer an amazing golf course but it is within a residential housing community that holds great pride and the history of the area and one of the best golf course designers in America's history. Pasatiempo was designed by famed golf architect Alister MacKenzie who is also responsible for the design of the Augusta National Golf Club Course in Augusta Georgia where the Master's tournament has been played and the famous Cypress Point Golf Club Course on the Monterey Peninsula in Pebble Beach. Though Alister MacKenzie has designed the world's best courses his favorite was always Pasatiempo. He built his home here and it still stands near the sixth hole of the course.
Finding Santa Cruz County homes for sale near these golf courses
If you would like to find a home for sale near the golf courses of Santa Cruz County so that you can easily hop over to the course and play anytime you would like please contact me. I am well-versed in all of Santa Cruz County and Monterey County real estate. I can help you find any type of home you wish in your preferred location. I am dedicated to my clients and work for their best interest in finding their ideal Santa Cruz area home.