Santa Cruz Senior Real Estate Guide
Posted by Gregg Camp on Friday, November 18, 2022 at 7:13:56 AM
By Gregg Camp / November 18, 2022
Comment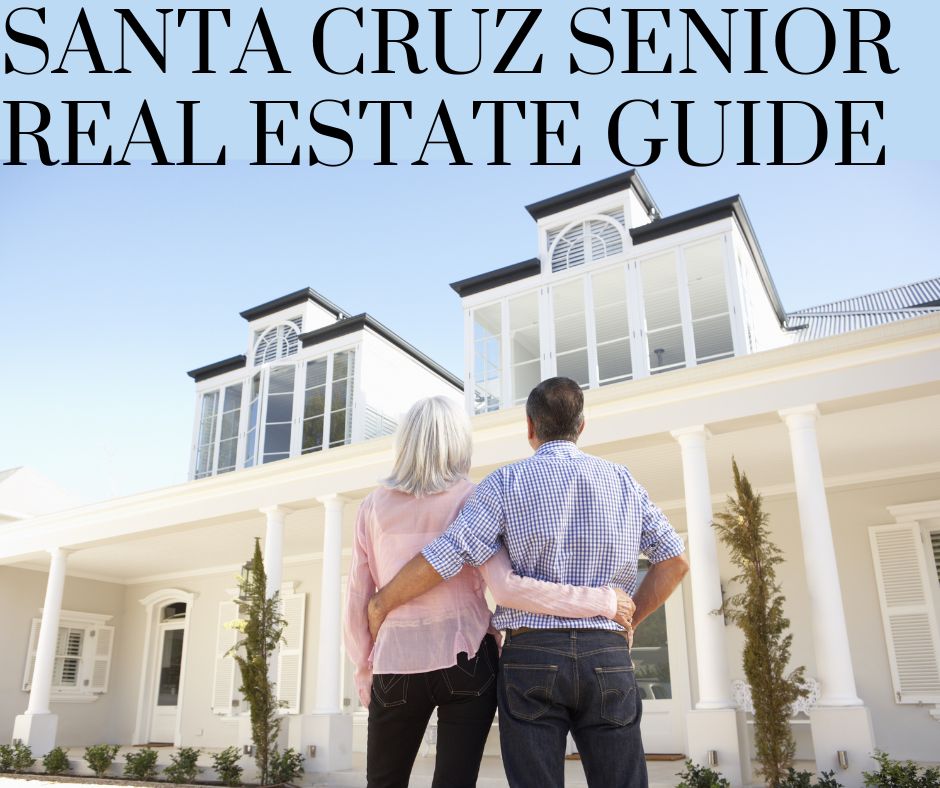 Purchasing real estate in your golden years is a unique and exciting process and experience. Mature real estate clients have different real estate needs that require a more customized approach to help meet buying goals that are important in a different stage of life.
Hiring a real estate professional that is aware of these needs and has gained the certification of Senior Real Estate Specialist is important. A senior real estate specialist (SRES) can help senior adults to make more in-depth informed decisions about their specific real estate needs including relocating, purchasing rental properties, selling a family home, downsizing, and more.
What is an SRES Realtro®?
In 1997 the Senior Advantage Real Estate Council or SAREC was formed. This council was put together with a focus on providing real estate professionals the education necessary to meet the distinct needs and interests of Americans over the age of 50 interested in buying or selling real estate.
The designation of Senior Real Estate Specialist (SRES) is awarded to Realtors® that have completed training offered through the SAREC. Realtors® that are members of the SAREC have demonstrated they have the necessary knowledge, experience, and expertise through their focused specialized training to guide their senior clients in the buying and selling processes of both residential and investment real estate properties with their specific and unique goals at the forefront. These include all of the major lifestyle and financial transitions of all stages of life.
Types of Senior Housing
If you are considering a move to a senior housing community you may have several questions about the types of housing available and which one you should choose as your personal best decision. An SRES agent can help guide you through each of these housing types and help you find communities that best fit your lifestyle and preferences. The four main types of senior housing communities include:
Independent Living
An independent living community is designed for adults most often in retirement that are looking to enjoy their more open schedule in a community that encourages socialization and independence through a focus on things that keep residents active and healthy.
Assisted Living Facilities
These types of communities are designed with a mindset that the residents can live fairly independently but may still need some assistance and care in daily activities and functions. Often assisted living facilities are apartment-style homes designed with optimal safety and well-being for the special needs of the resident. There is specialized help available on many different levels including onsight medical professionals that are able to provide emergency assistance if needed. For more insight on assisted living in California, there is an insightful Assisted Living in Califonia guide at caring.com.
Skilled Nursing Homes
This is a living option focused on seniors that need more focused help and care in daily living. Skilled nursing homes offer round-the-clock supervised care and assistance with daily activities. There are skilled nurses trained specifically to care for the needs of seniors as well as doctors on sight.
Personal Care Homes
These are also sometimes called residential care homes or board and care homes. They are smaller living communities that offer personalized long-term care for each particular resident. Most often these living communities are located within traditional residential neighborhoods. These living communities are ideal for residents that need more individual attention.
Whether you are looking for more information about official senior housing options including finding homes within retirement communities or are looking to purchase a home that better fits your current lifestyle focus and needs, we can help you. Gregg Camp of Property in Santa Cruz is an SRES Realtor® dedicated to making real estate as stress-free as possible for all of his clients.
For more information on real estate in Santa Cruz and surrounding areas please contact us any time.