Surprising Items Homeowners Insurance Doesn't Cover
Posted by Gregg Camp on Thursday, September 15, 2022 at 11:50 AM
By Gregg Camp / September 15, 2022
Comment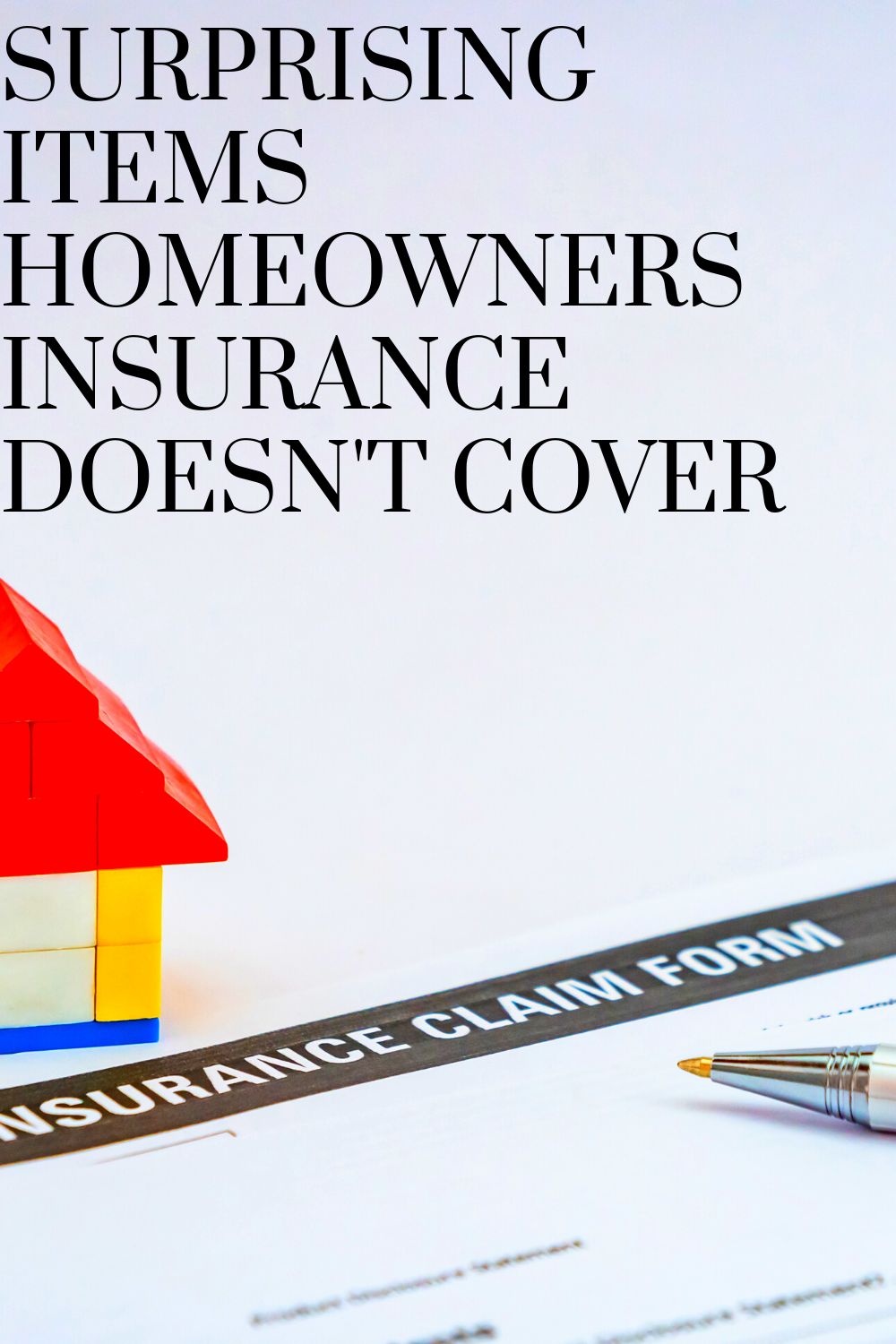 Homeowners Insurance is vitally important for every homeowner and as such, it is important for every person who owns a home or plans to own one to know the basics about home insurance. When many of us think about homeowners insurance we think of it as protection to cover damage and loss in our homes with unforeseen acts of nature or emergent accidents.
This being said many of us have a preset list of ideas that we assume would be covered under homeowners insurance. Many homeowners are surprised to find out that there are some things homeowner insurance will not cover. It is wise for every homeowner to make sure they know their policy and exactly what their insurance covers them for.
Five Surprising Things Homeowners Insurance Does Not Cover
Flooding
Since this is most often caused by an accidental pipe burst in a home or through a crazy act of nature many people assume that flooding is automatically covered in their basic homeowner's insurance coverage. When it comes to a burst pipe this type of flooding is covered under homeowners insurance but when it comes to acts of nature most often homeowners insurance is not going to help to restore your home.
Earthquakes
Again another natural disaster that many would assume is automatically covered with homeowners insurance. However, it is best to check your policy as many basic insurance plans do not cover earthquake damage. Homes within areas prone to earthquakes may be able to purchase additional coverage from their homeowner insurance company at a discounted rate and it is well worth adding on to your basic policy.
Mold
Some mold is covered under homeowners insurance such as in the case of a burst pipe resulting in mold or mold occurring from firefighters trying to put out a fire with high-powered hoses. But in some cases, mold is not covered due to the issue that caused it. These can be cases like flooding from natural disasters, or a slow long leak in plumbing that has accumulated to cause other issues with time because it went unfixed.
Sewer backups
In areas where storms cause flooding this can cause the sewer systems to back up from the streets and into homes. If the sewer is overwhelmed and begins to back up into your home and starts flooding this is often not covered with homeowners insurance.
General wear and tear or small accidents as a result of everyday life
Homeowners insurance is not focused on preventing a property from the effects of aging with time. It is expected that a homeowner is responsible for their property and will make their best efforts to keep their home in the best shape possible. Homeowners insurance is focused on helping you get back on your feet after unforeseen catastrophic events, not from occurrences that could have been prevented.
It is always wise to make sure that you know what coverage you are paying for in your policy and to determine if you may need extra coverage dependent upon where your home is located such as flooding and earthquake coverage. It is also a good idea to periodically check your homeowner's insurance coverage and make sure that you are paying for the proper amount of coverage to be able to completely rebuild your home should it be necessary. As many homes have greatly risen in value some homeowners are finding they are no longer carrying enough insurance for the new value of their home
For more information on selling or purchasing a home in Santa Cruz and surrounding areas please contact us anytime.