The Best Beach Towns on Monterey Bay
Posted by Gregg Camp on Wednesday, August 9, 2023 at 6:41:40 PM
By Gregg Camp / August 9, 2023
Comment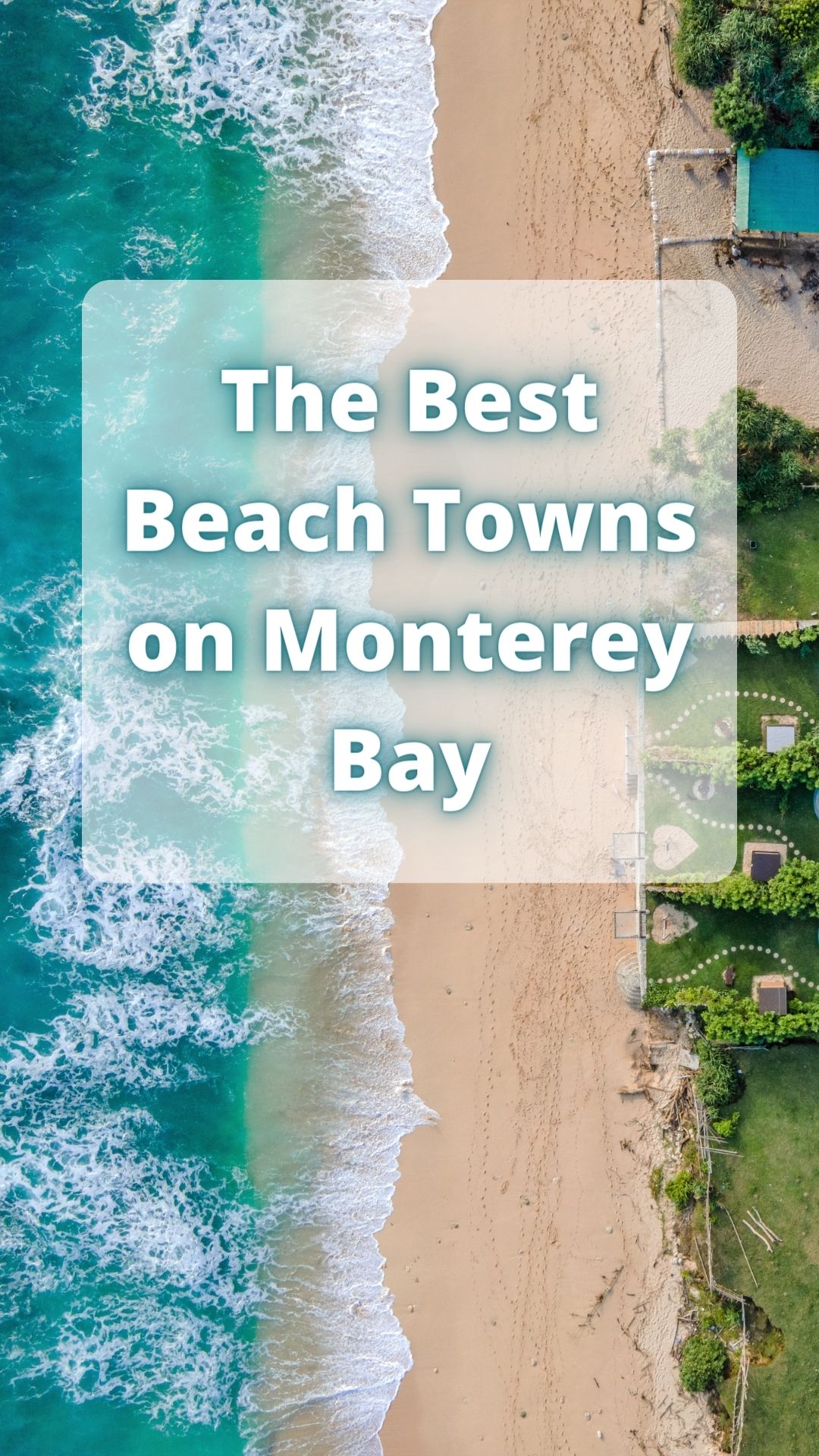 Monterey Bay is located on the central coastline of the state of California. This coastal area offers some of the most amazing views and beautiful beaches in California. And just a little inland you will find some of the most gorgeous forested areas full of towering redwood trees and amazing hiking trails that bring you back to views of the beach.
We may be biased but this is quite possibly the best spot to settle into in the entire state of California. Who wouldn't want to be able to wake up with the sound of the crashing waves and the sun kissing their face? Even if you were just a few minutes inland from the shore you can be at the beach in minutes. The Monterey Bay area of California has some of the most amazing beach towns to settle into. Here are some of our favorites.
Santa Cruz
Santa Cruz is possibly the most notable town on California's Monterey Bay coastline. Is most notable for its surfing culture when it comes to the water and is the spot of one of the most iconic and longest-standing boardwalks in America. If you love to surf this is the place to settle into as the surf culture in Santa Cruz earned it the name of the original "Surf City" in America. Santa Cruz is home to many point breaks and short breaks and is what some would say is the best surfing spot in America.
Taking a trip into the quaint downtown area of Santa Cruz will bring you into an artsy and relaxed atmosphere full of unique boutique shops, galleries, local restaurants, and much more.
Aptos
Aptos is located south of Santa Cruz along the Monterey Bay coastline. It is somewhat of a hidden gem that not many have heard of. Aptos offers some of the most breathtaking views of the Pacific Ocean and is the place to be for getting outdoors and enjoying state parks and beaches. The most notable is Seacliff State Beach. Hikers will love taking advantage of the amazing trails of Nisene Marks State Park. Then of course there is Rio Del Mar Beach with a long stretch of perfect sand for a laid-back lazy afternoon or heck all day long on the beach.
Capitola
Capitola is located on the shoreline between Aptos and Santa Cruz. It is a charming and very picturesque village that you would expect to see on a European coast postcard. The most notable spot of Capitola is the colorful beachside villas right on the shore. It is a great place to enjoy local waterfront restaurants and eat some of the most amazing fresh seafood you have ever had. This area is quiet and the water here is perfect for stand-up paddle boarding, kayaking, and fishing. The Capitola Wharf is one of the most popular fishing spots in the area.
Seaside
Next on our list of great beach towns is Seaside. This small town offers a very quaint and tight-knit community with a laid-back and quiet atmosphere full of charm. Check out the Seaside Farmers Market on Saturdays and get to know all of the local artisans and growers of the area and maybe make a new friend or two in the community. This is a great place to enjoy small-town life on the water that you didn't know existed still in the bustling state of California.
Monterey
Monterey is the largest city in Monterey County just south of Santa Cruz County. It is known for its extensively rich history and amazing seaside culture and even better seafood. This was the site of a Spanish colony before the area became part of the United States. Cannery Row right on the water was once a bustling hub of sardine canneries in the 1900s and the inspiration for the famous book that is become an American literary classic. Today Cannery Row is one of Monterey's hottest tourist attractions and home to great restaurants and the Monterey Bay Aquarium. Fisherman's Wharf is also in Monterey and a popular spot for seafood lovers looking for the freshest possible seafood they can find. In addition, hikers love stunning coastal views enjoyed on great hikes both easy and challenging at Point Lobos State Natural Reserve.
Big Sur
Big Sur is the original rustic outdoorsy beachy Californian oasis. Big Sur has some of the most stunning coastal landscapes in California. Big Sur is well known for its winding roads along the coastline and stunning sea cliffs overlooking the water. The homes in Big Sur as you can only guess offer some of the most amazing high-up aerial views of the coastline and water. Big Sur is also a hiker's paradise with its many sea cliffs. The Pfeiffer Falls Trail is perhaps one of the most popular as it is a moderate 2.4-mile hike that leads to an amazing waterfall. There are also much more challenging hikes like the 10-mile round-trip to Cone Peak.
Carmel by the Sea
We could not possibly leave out this town that is something ripped out of the pages of a fairytale. The downtown village core of Carmel is purposely kept to look like something from a fairy garden or an immaculately kept piece of a theme park. The village area is just 2 mi.² but it's full of some of the most amazing cottage-style architecture you will see. Take a short walk down to the coastline and you will be at one of the most beautiful and picturesque beaches you have ever seen. Carmel-by-the-Sea is possibly one of the most attractive and longest-standing towns in California and has made several best-of lists including the best place to retire.
I may be biased but feel I am very blessed to be able to reside in this area and help others find their perfect spot to settle into here as well. When you come to Monterey Bay you quickly fall in love with it and you never want to leave. I can help you find the perfect Santa Cruz County or Monterey County home so that you can quickly and easily acclimate to one of the most beautiful places on the planet. For more information about all Santa Cruz in Monterey County real estate contact me anytime.