The Dangers of E-Cigarettes for Children
Posted by Gregg Camp on Tuesday, May 25, 2021 at 11:17 PM
By Gregg Camp / May 25, 2021
Comment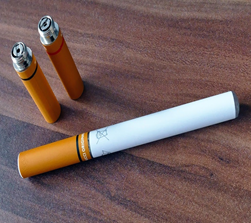 While many behavioral trends are preventing children from maintaining good health these days, the introduction of e-cigarettes is certainly one of the most serious hazards to their physical and mental health. As noted in ScienceDaily, teenagers are increasingly using e-cigarettes. Public health experts are concerned about the trend, citing the devices potential role in promoting smoking as a major worry. Yet even if the e-cigarettes are not a gateway to smoking, they can still prove harmful to one's health.
Why E-Cigarette Use Is On The Rise
There are several reasons why e-cigarette use is on the rise amongst children. One reason is ongoing exposure to advertisements. As noted by the CDC, roughly 69% of middle and high school students have been exposed to e-cigarette advertisements through mediums such as television, movies, magazines, newspapers, retail stores, and the internet. Additionally, some children may be attracted to the technologically advanced nature of the e-cigarettes. As battery-operated devices, e-cigarettes deliver nicotine along with other chemicals and flavorings in vapor rather than smoke.
The Health Hazards Of E-Cigarettes
While many view the technological advancements of e-cigarettes as good insomuch as they expose users to less smoke, the health risks of the product are many. The hazardous nature of e-cigarettes has been cited by numerous officials and was published online through the American Thoracic Society's American Journal of Respiratory and Critical Care Medicine. The study indicates a correlation between use of e-cigarettes and persistent cough. Additionally, e-cigarettes were linked to congestion, bronchitis, and phlegm. These findings are unsurprising given the fact that e-cigarettes carry toxic chemicals to the lungs. Some of those chemicals include nicotine, diketone flavoring compounds, glycerol vapor, and oxidant metals.
The hazardous nature of e-cigarettes does not end there. Additionally, researchers have found that, in comparison to individuals who had never used e-cigarettes, susceptibility to respiratory symptoms was 85% higher for past users. Unfortunately, the health risks of e-cigarettes surface in a world where many young people are already experiencing unwanted illnesses due to excessive consumption of fat-laden, sodium-rich fast foods. Although convenient, the ongoing consumption of fast food has been linked to both the diabetes epidemic and the rise in obesity. When fast food consumption is coupled with e-cigarette use, teens may be on the road to excessive health complications and early death.
What Parents Should Know About E-Cigarette Regulations
Concerned parents may be happy to note that the FDA recently banned sale of e-cigarettes to children under the age of 18. Additionally, the state of California has prohibited sale to those under the age of 21. Officials state that cultivating an environment that discourages the use of tobacco products might decrease the incidence of chronic respiratory symptoms amongst young people.
What Can You Do To Protect Your Child's Health?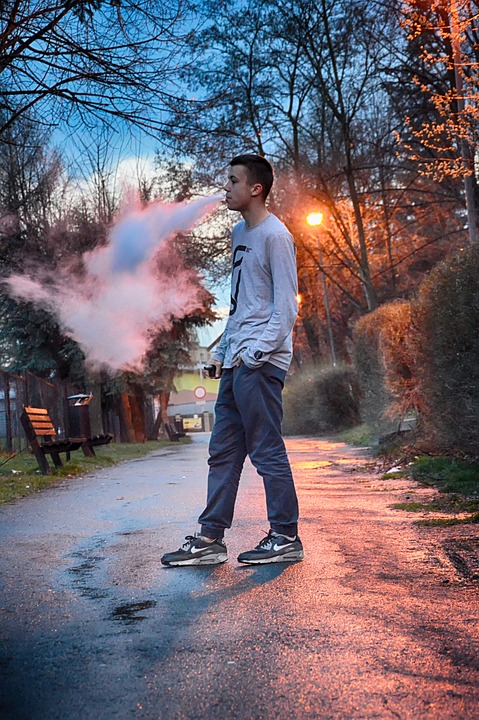 Parents who are concerned about the well-being of their children should know that there are many things they can do to help. Having ongoing conversations about the dangers of e-cigarettes is one of the most popular strategies you can implement. It's also important to know that putting your child in an environment where health is a value can decrease her or his desire to engage in life-threatening activities. With this idea in mind, if you are fortunate enough to have a home in Santa Cruz, you'll probably be living a healthy lifestyle, due to the location. Because California is one of the healthiest states in the nation, you may find that the culture and environment contribute to your child's mental and physical well-being. While there are many things you can do from your home in Santa Cruz, such as walking on the beach, hiking or surfing, many activities are available to people in any location.
Summing It All Up
As made plain by the information listed above, e-cigarettes pose several health risks to children. Some of these risks include the onset of bronchitis and other respiratory challenges. Concerned parents can take action by having ongoing conversations with their children regarding the dangers of the product. Parents may also want to consider the value of locating property in a healthy region of the country such as California. In this setting, children may be more likely to embrace holistic health and avoid engaging in behaviors that detract from their quality of life.