The Most Popular Exterior Home Colors
Posted by Gregg Camp on Thursday, March 23, 2023 at 5:45:09 PM
By Gregg Camp / March 23, 2023
Comment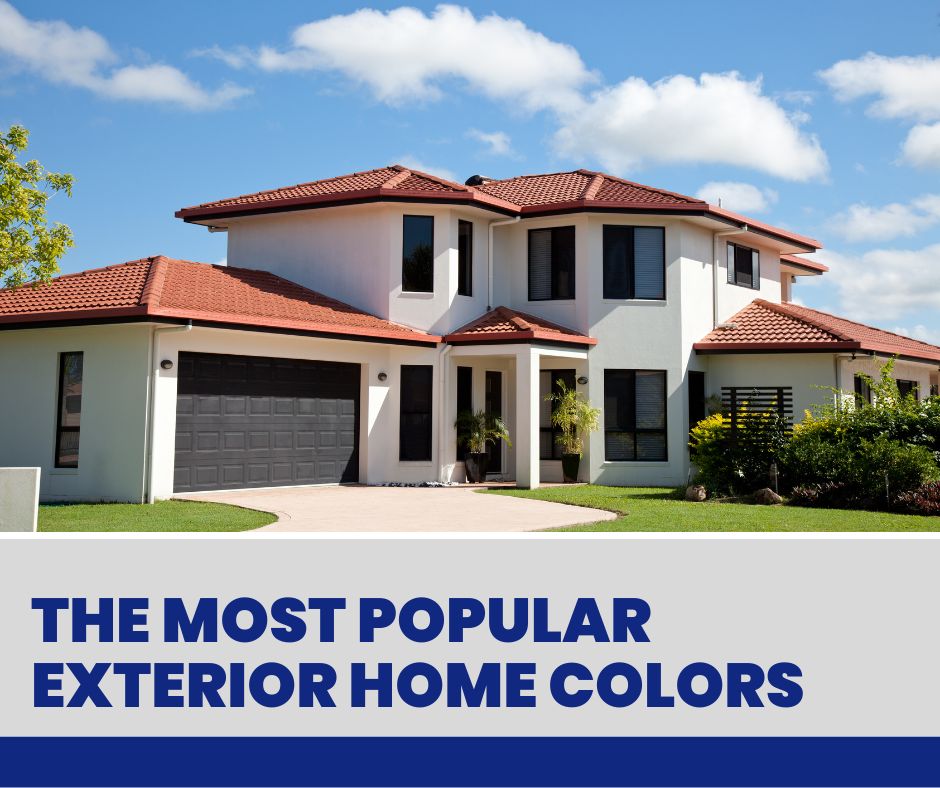 Curb appeal is important to your Santa Cruz home. Whether you are getting ready to sell your Santa Cruz property or you just want to update it and make it more appealing from the outside boosting your home's curb appeal can help add value and attract more buyers. One of the best ways to boost curb appeal is with a fresh coat of exterior paint.
Selecting the colors for the outside of your home can be very difficult. There are literally countless different color options you could choose from. But if you are choosing to paint the exterior of your home because it is past time and you are getting it ready to sell there may be some exterior colors that are more popular than others and may help attract buyers to your home in droves.
Selecting just one color can be hard enough but putting it together in a complete color scheme along with the window trim and the front door can be even more difficult. Here is the latest insight into the most popular exterior paint color combinations to boost your home's curb appeal.
Exterior home color combinations that catch a buyer's eye
Putty and Gray
You may have heard it said that the latest trend for exterior home colors are bright bold hues. While this is true, there is something to be said for a classic neutral look because it fits every home type and into every setting. It is especially great for classic older homes which there are many in the Santa Cruz area. Using tones of putty as the main color and gray for the accents such as shutters with white trim is a nice classic look that will never go out of style.
Gray and blue
Gray and blue is another classic color combination. Blue tones are always popular and can be used in a modern way that does not feel too overwhelming. There is something about blues that can bring a strikingly modern statement while still not going too far into risky trendy territory. Using gray to complement blue is an obvious choice, especially with gray tones that have a blue undertone. These colors also work well on homes that have brick accents.
Charcoal and lime
For a home with more modern and clean lines dark colors are striking and grab attention. A nice dark gray charcoal color is a great way to show off the clean and bold lines of a home with modern architecture. Choosing a small splash of bold lime green on an area like the front door will also help to really highlight the bold and new architectural style of the home. If you have a modern home you really want your exterior colors to make the same bold statement that the architecture does.
Blue, red, and tan are great in forest settings and near the water
Santa Cruz has plenty of lushly forested areas as well as many beautiful properties along the shoreline. Choosing a nice grayish-blue color is a great choice for homes in these settings. You can set off your blue tones with red and tan highlights throughout your trim work and areas like window shutters. This color scheme gives off a traditional feel as well as a sort of modern Scandinavian feel which has become very popular in design over the last decade.
Black and white
There's just something to be said about this high contrasting ever classic color combination. It makes a home look simple yet elegant and timeless. The most popular way to pull off black-and-white is to use white for the main color and black in areas like the roofing the windows and other accents. It makes a timeless bold statement.
A fresh coat of exterior paint can boost your curb appeal significantly and is seen as a definite added bonus to Santa Cruz homebuyers. If you need help determining how to boost the curb appeal of your home to draw more buyers always ask the advice of an expert local real estate agent. They can help you to get your home ready to sell and market it so that is seeing a buy as many buyers as possible.
For more information on getting your Santa Cruz home ready to sell please contact us anytime.