Things To Prepare For With Rising Interest Rates
Posted by Gregg Camp on Wednesday, August 3, 2022 at 7:12 PM
By Gregg Camp / August 3, 2022
Comment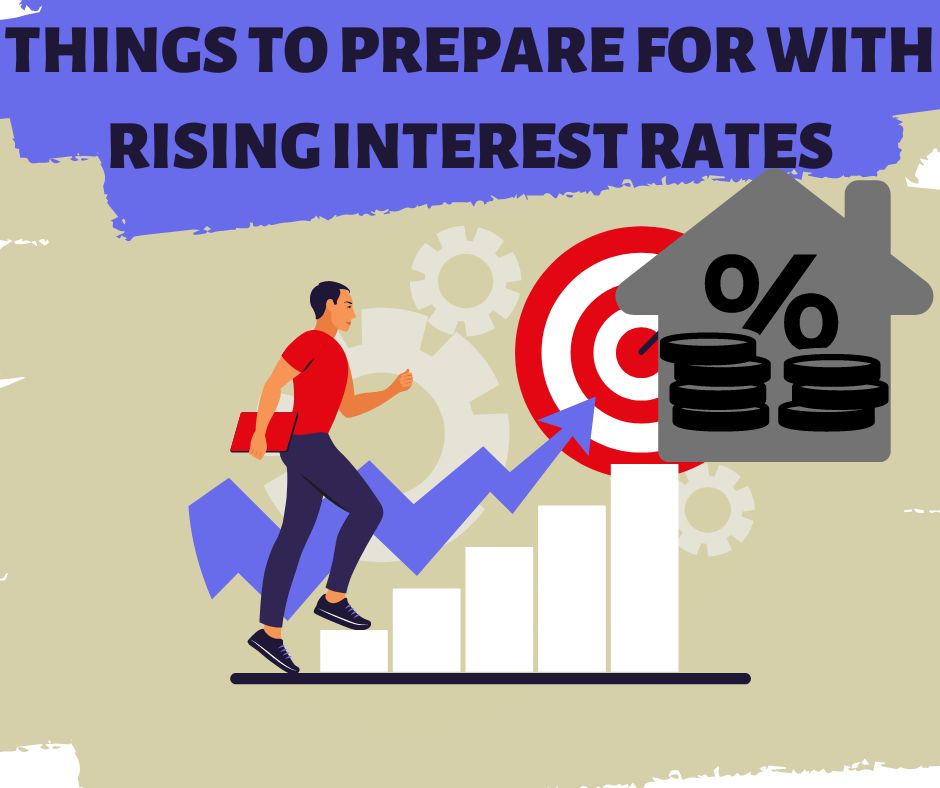 When you hear of the possibility of rate hikes by the Federal Reserve, you can take several proactive measures to minimize the effect on your financial situation.
Rising Interest Rates
When the Fed starts pushing up interest rates, you'll see the effects flow through to your credit card debt, mortgage rates, and rates on car loans. If you're struggling to pay your credit card bills each month or you pay your bills but can only swing the minimum payment, even a small rise in interest rates could create a problem. As the rates gradually rise, more of your monthly payment will go toward interest and less toward paying off the principal portion of your balances.
Credit Card Payments
If you're only making minimum payments on your credit cards, start paying more. If you can't come up with the money to increase your payments, start budgeting or tighten your existing budget, cut spending, and pay down credit card debt with the money you save. If you have money sitting in low-interest savings accounts, using that money to reduce your credit card debt and avoid higher interest gives you, in a way, an immediate return on your money.
Home Equity Loan Over a Line of Credit
If you have a home equity line of credit, consider taking out a home equity loan to repay it if interest rates are expected to rise. Since interest rates on home equity lines of credit are tied to the prime rate, if rates rise, so will the interest on your line of credit. Depending on how much you borrowed, this payment could quickly become one you can't afford, and your house is at risk. By replacing the home equity line of credit with a home equity loan, you lock in a lower interest rate. When it comes to home equity loans, look before you leap. If you already have a home equity line of credit, consider paying it off with savings, especially if that money isn't earning much interest. As interest rates rise, your line of credit could start costing you quite a bit more in monthly interest payments.
As mortgage interest rates rise, you'll be able to afford less house for your money. If rates are expected to rise and you're in the market for a house, consider stepping up your house-hunting efforts. Be sure to research real estate trends in your area so that you don't buy at a period of inflated home prices.
Buy a Car
Similar to buying a house, if you're in the market for a new car, consider accelerating your plans before interest rates rise, possibly taking advantage of 0% financing. These offers often disappear as rates rise. Also, look into other ways to save money on your next car.
The good news is that rates tend to go up in small increments, letting you focus on paying down balances before there's a dramatic difference. For more information on the current interest rates or real estate in Santa Cruz, contact our office.