Top Benefits of A Home Warranty
Posted by Gregg Camp on Monday, February 24, 2020 at 9:17 AM
By Gregg Camp / February 24, 2020
Comment
When you purchase a home, there are various things you'll want to understand about the entire process. Learning about home insurance and home warranties are two areas to learn about, so you can make an informed decision about them before you settle into that new home.
What Is a Home Warranty?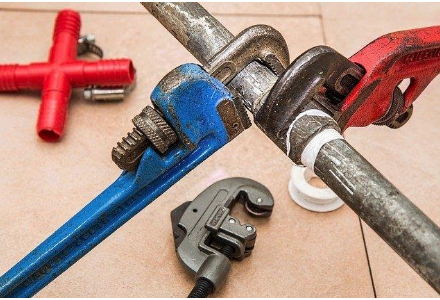 Many people confuse a home warranty with homeowner's insurance. However, they're not the same thing. Homeowner's insurance can cover your home in the case of major catastrophes like fire, water damage, hail, or property crimes. You'll want to be sure you have homeowner's insurance to cover the home and your valuables inside the home in the case of such events. With all the calamities that can afflict a homeowner from tornadoes, hurricanes, floods or fires, you'll want to be clear with your insurance agent what is covered and what is not for your individual area.
A home warranty differs in that it's a contract between you, the new homeowner, and a home warranty company that offers discounts for any future repairs on some of the home's major mechanisms, that fail. These may include the electrical system, furnace, plumping, and air conditioning. It can also cover large appliances and perhaps even swimming pools. A home warranty can be purchased by the seller while the home is on the market for coverage during that time if something should fail. For the protection of the buyer though, this is the coverage most often purchased for the benefit of the buyer.
Most states have home warranty companies that will work with homeowners. It's always wise to do your research to see their ratings and reviews before choosing to work with one, and or get a referral from your real estate professional.
How Does A Home Warranty Work?
The cost of a home warranty will differ depending on various things. Typically, you'll be able to purchase one for several hundred dollars per year, paid up front or installments. The only other cost that is a small service fee each time you call for a service provider to come look at the home issue. This could range from around $50 to $150 per incident.
The home warranty company will have a working relationship with various service providers that do the repairs. For example, if your HVAC system breaks down a few months after you've purchased the home, you call the home warranty company and they send out one of their approved HVAC providers to come take a look. They'll assess the problem and determine if it's covered in your warranty. If it is, they'll fix it.
Understanding the benefits of a home warranty can ultimately save you a great deal of money should something go awry with the home. Consider it an additional measure of protection finance-wise.
Here are some of the top benefits of having a home warranty:
Peace Of Mind – For as little has a few hundred dollars per year, you'll have some peace of mind when it comes to your major home systems. If a pipe busts, you'll be able to make that call and it likely would be covered. If the refrigerator goes out, you may be able to have it replaced or repaired in no time.
Saves You Money – It's likely that you just emptied most of your savings when purchasing a home. You certainly don't want to have to worry about paying for things that break in the home. By having that home warranty, you'll be able to keep your money in your savings, rather than having to shell out hundreds or thousands of dollars for unexpected repairs.
Saves You Time – If something goes wrong in the home, you don't have to take the time to search out a reputable contractor or service provider. The home warranty company already has a team of providers that will come and do the work. This saves you time and energy.
The Bottom Line
Always do your research and read the fine print before choosing a home warranty company. It's great to have that added protection, but you want to be sure the company is reputable and that what you're getting in return for your premium is truly worth it. You can always check the Better Business Bureau to be sure the company has a solid rating. If you have something that isn't being covered, and you think it should, have your agent contact the firm's rep and maybe they can be of assistance in a resolution.