Deciding if Townhome or Condominium Living is Right For You?
Posted by Gregg Camp on Tuesday, June 13, 2017 at 2:20 PM
By Gregg Camp / June 13, 2017
Comment
When shopping for a new home, aside from price, one of the biggest decisions involves choosing the type. If you're considering a Santa Cruz condominium or townhome, here is what you need to know to help you decide if either will be a proper fit.
Definition of a Condo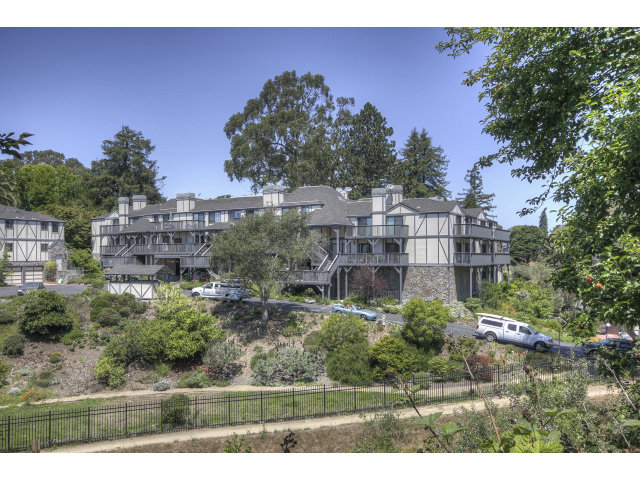 A condominium, commonly referred to as a condo, is similar to an apartment, though constructed differently: It is one unit in a building that has many co-owners. The difference is that you own a condo but rent an apartment. However, a Santa Cruz condominium is normally situated on a single level and that can range from ground floor to multi-stories high with lovely views. Some oceanview condominiums are highly desired.
Condo Advantages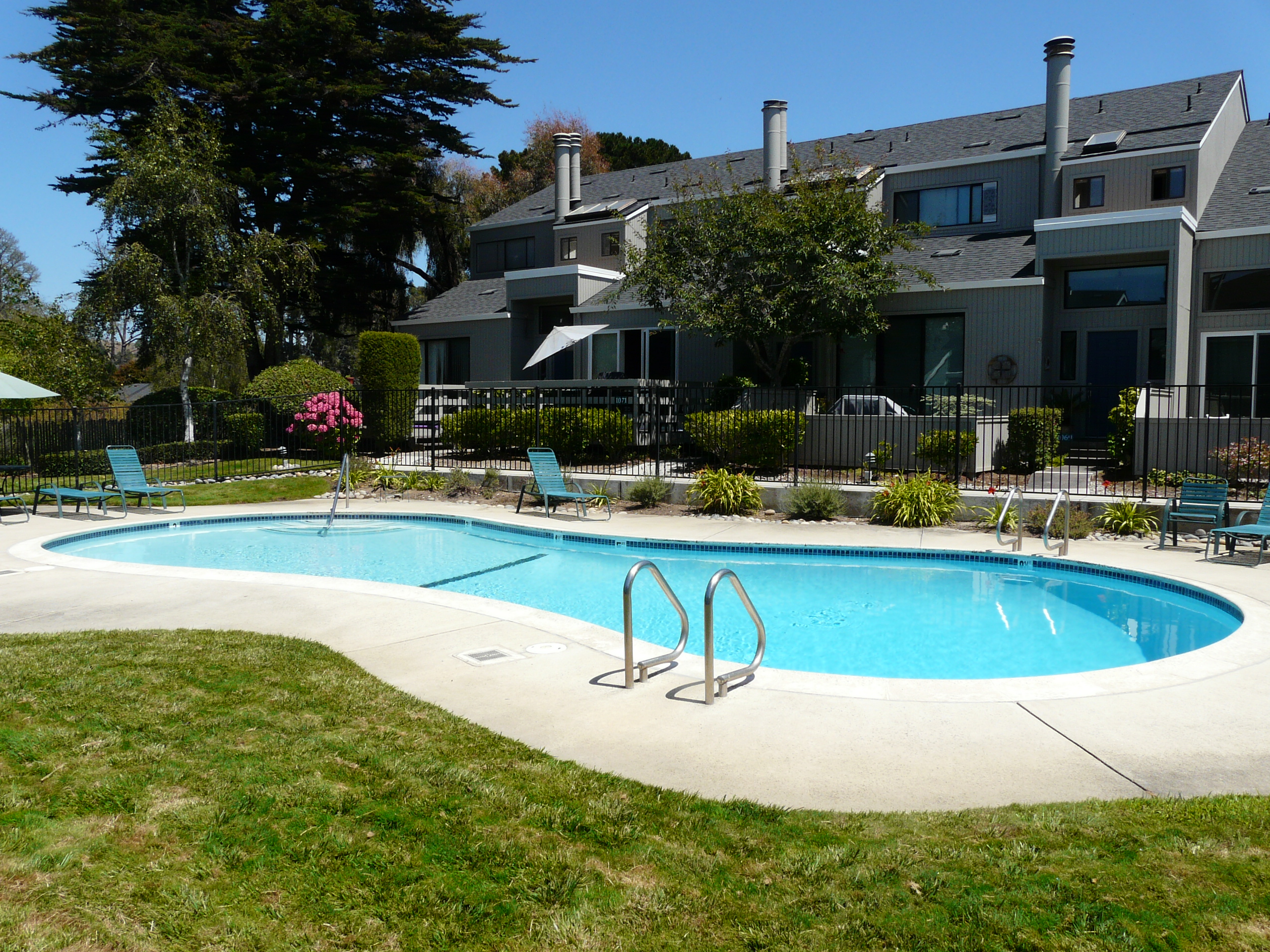 One of the biggest advantages of moving into a Santa Cruz condo is that you won't have to worry about any exterior maintenance repairs or maintenance issues because they will be handled by the ( HOA ) home owners association. Depending on the condo, you can also have some of the utility bills included in the fee. That's because the association often covers part of them. Dependingon location, many amenities such as fitness centers, pools, tennis courts, and security services are considerations of your choice. As many Santa Cruz condominium owners keep theirs for students at UCSC or have them as second homes, they find the low maintenance appealing. As of 2017 the HOA dues typically range from $375-475 per month, with high end or ocean fronting developments having higher fees due to more wear and tear from the ocean. Santa Cruz ocean view condominiums are quite desirable. Very few complexes allow for vacation renting for under 30 days.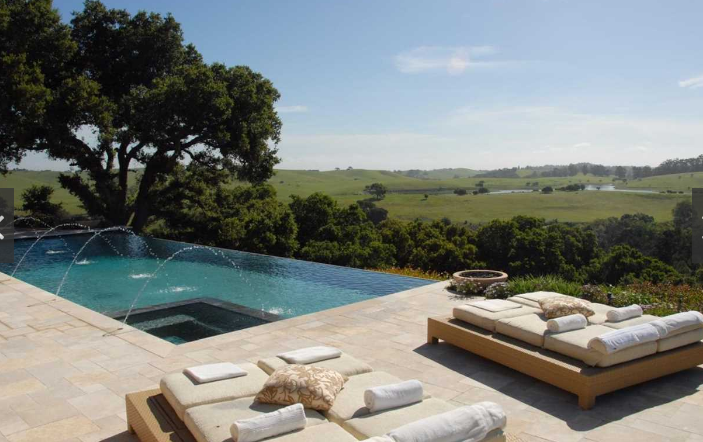 This makes a condo ideal for people who have busy lives and don't have time to spend on upkeep. Those who have busy schedules, or those who are of a mature age,or those with health conditions often choose condos because they don't have to deal with repairs and maintenance. Active people enjoy condo living as well because they can take advantage of on-site fitness centers, tennis courts and pools that may save them having to belong to a fitness club. For many in this world we live in, the potential security factor holds appeal for single adults, families with children and seniors alike.

Condo Disadvantages

When you live in a condominium, you have close neighbors. Though condominiums designed and sold as such, have designs that try to minimize, it travels through ceilings, floors and walls. How much sound you'll have to deal with depends on the luck of the draw and how considerate your neighbors are. While some complexes have grounds and places to BBQ or toss around the ball with your child, you won't get your own personal yard space with a condo. If you do get yard space, it will generally be pretty small, more commonly you'll get a deck. Parking can be difficult, so consider that in how big your automobile family is. Sometimes you get covered parking, other times not. See how many designated spaces are reserved for your unit.
Definition of a Townhome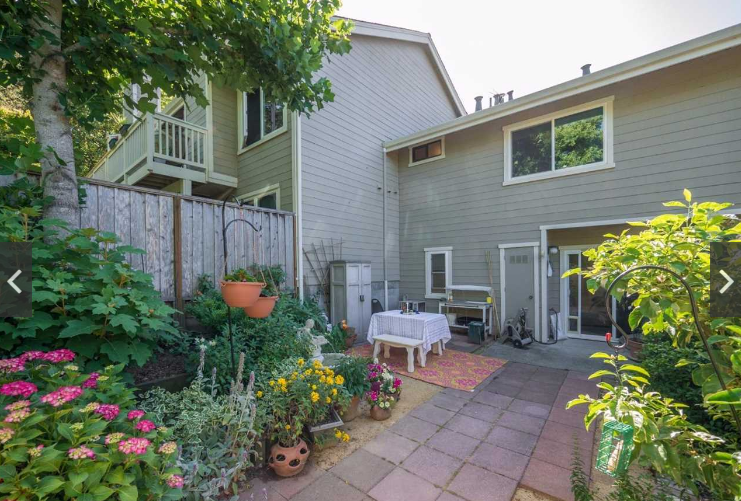 The terms townhome and townhouse refer to the same type of property. While they're often used interchangeably with the term condo, they are in fact quite different. While they both offer the same type of lifestyle, there are some differences. Townhomes are normally connected to each other and form a row. They are generally more architecturally interesting than a condominium and often have vaulted ceilings .A townhouse has multiple levels while a condo has one. Since condos aren't usually ground floor units, they usually don't come with yard space while a townhome usually has a backyard patio, small front patio, or both. With townhomes, you own the land underneath the unit and an interest in the common area. A condominium unit owner doesn't own the land underneath, but like a townhome owner has an interest in the common area and an exclusive use of their unit.

Townhomes come with most of the same advantages and disadvantages that condos have, especially in regards to privacy and maintenance. They do offer some other benefits and challenges.
Townhome Advantages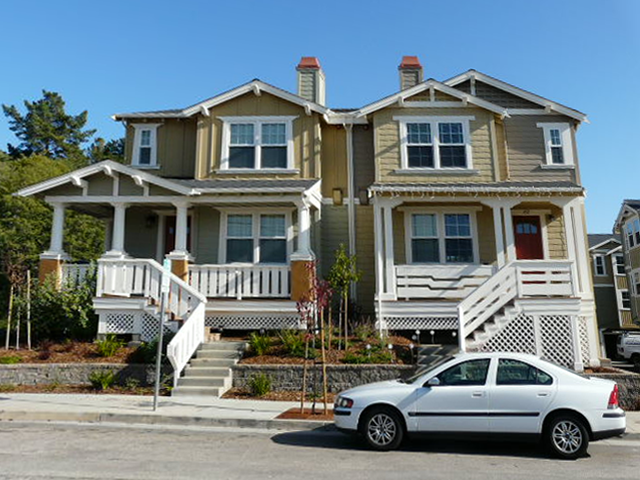 Many find townhomes quite appealing, as they are multi level, giving more separation of space, between you and your neighbor. As they are designed, you don't have people up above or below them. Since townhomes generally cost less than single-family homes, you can get the size and multi-level style of a single-family residence, but without the price tag.

Townhome Disadvantages

If you're buying an outdated unit, check with the HOA documents and the property manager regarding the rules and approvals before you start any construction. This means that all renovations need approval from the home owners association. You can paint the inside any color you want, but won't even be able to change exterior paint colors without prior consent. Sometimes as people age or have health issues, numerous stairs might present problems for people with health issues, whereas condominiums may have elevators when they are higher than 2 stories in height.

When considering your personal preferences between a Santa Cruz condo, townhouse or single-family home, consider financing and resale aspects as well. Townhomes are generally more affordable than single-family residences, but their resale value can lag behind, too, in certain markets. Financing for townhouses, because of banking regulations in regards to owner occupancy rates,can be more challenging than for a single family home. Condominiums have the same sort of considerations, regarding owner occupancy rates, and require a different appraisal. Most times the factors in choosing a condominium or townhome will be condition, price and location. For some, a Santa Cruz condominium or townhome is a great lifestyle, you choose. Often the best location have condominiums or townhomes available for sale.