What are the Most Affordable Neighborhoods in Santa Cruz?
Posted by Gregg Camp on Friday, December 16, 2022 at 5:31:28 PM
By Gregg Camp / December 16, 2022
Comment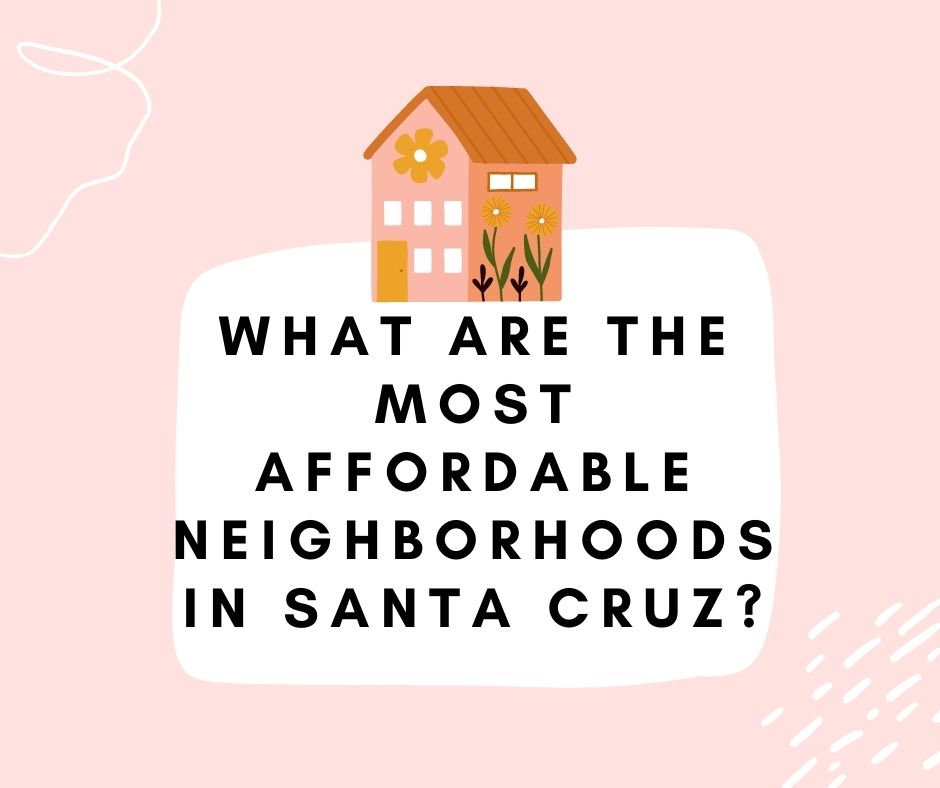 As home values increase and mortgage interest rates are doing so as well many people are looking for affordable ways to purchase their next home. This has many people wondering where the most affordable areas in the desired location happen to be. For those wanting to live in the amazing town of Santa Cruz, this is not an uncommon question.
The factors that go into determining the affordability of a neighborhood can depend on a few different things including median income level, rent-to-income ratios, and home price-to-income ratios. These are the biggest driving factors that impact the cost of living in an area and can help to give fair insight into the quality of life in an area and the actual affordability of properties in that area. A median home price can help someone assess how much they might need to make from their income to afford properties in an area.
Based on the driving factors listed above we have a list of the most affordable neighborhoods to live in Santa Cruz.
Tanner Heights
Tanner Heights has a median home price of $715,691 and a median rent price of $2216. This by the numbers is the most affordable neighborhood to live in in the city of Santa Cruz. Based on an increase in home prices in the neighborhood over the past three years it shows up at number 1 compared to all neighborhoods in Santa Cruz.
Tanner Heights scores average in its public transportation offerings. Some errands can be accomplished by walking giving the area an average walk score as well. Some businesses can be reached from the Tanner Heights neighborhood on foot. Some of the closest businesses to Tanner Heights include Walnut Ave., Café, The Penny Ice Creamery, Cost Plus World Market, Tacos Moreno, Whole Foods Market, and Trader Joe's.
The Ocean St. Corridor
The median home price currently of this neighborhood in Santa Cruz is $704,331 and the median rent price is $1851. They have great public transportation access allowing for daily life to be lived without requiring a car. The walk score is incredibly high at 91 and the bike score is even higher at 96.
Soquel Ave., Corridor
Number three of the most affordable neighborhoods in Santa Cruz is Soquel Ave., Corredor. This neighborhood offers a median home price of $725,781 and a median rent of $1851. This is a highly walkable neighborhood with a walk score of 95 an extremely bicycle neighborhood with a bike score of 98 and public transportation which is fairly good.
Mission Street Corridor
The Mission Street Corridor neighborhood of Santa Cruz offers a median home price of $675,362 and a median rent of $2149. This is an incredibly great neighborhood to live in for those who love to bike it receives a 100 bike score and an 82 walk score. The Mission St., Corridor is full of homes with lush green beautiful yards and some amazing historic Victorian-style homes.
Branciforte Drive
Rounding out our top five most affordable neighborhoods in Santa Cruz is Branciforte Drive with a median home price of $1,109,039 and a median rent of $1808. This neighborhood offers very good access to public transportation and also has a fairly high walk score of 83 though not as high as some of the other neighborhoods in Santa Cruz. The bike score comes in at 92.
If you are interested in finding the most affordable neighborhoods and the most affordable homes in Santa Cruz we can help you do that. We are here to make your Santa Cruz home search as stress-free as possible and help you find the home in Santa Cruz that best fits your personal wants and needs. For more information on Santa Cruz real estate please contact us anytime.