What Does $1,000,000 Get You in Santa Cruz?
Posted by Gregg Camp on Tuesday, November 23, 2021 at 7:47 AM
By Gregg Camp / November 23, 2021
Comment
$1 million might not go as far as it used to but that's not so much a surprise in the California market. People are moving out of the big cities such as LA, San Diego, and San Francisco into smaller suburbs, especially those looking for a more laid-back lifestyle, specifically along the water. This is why places like Santa Cruz, Davenport, Live Oak and Rio Del Mar becoming so popular.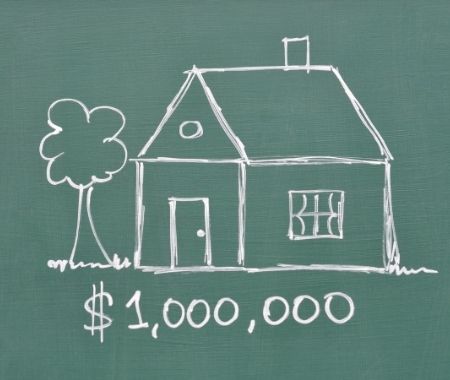 Santa Cruz spreads out along the coastline to places like Pleasure Point, Opal Cliffs, and Capitola, all offering similar real estate markets and homes. Here's which are likely to get for $1 million in the Santa Cruz real estate market.
$965,000
Townhouse in Santa Cruz – almost 1500 ft.², two-bedroom and 2 1/2 bath, updated, and one of only 10 townhouses in this convenient and private corner of downtown. It was built in 1990 Tennessee multiple upgrades. This move-in-ready home also has homeowner association dues of about $358. When looking at a townhouse, you do have those HOA fees which will cover common area maintenance, building maintenance, management, and possible amenities. HOA fees may also cover certain utilities.
$1,025,000
Four $1,025,000 is a one bedroom and 2 1/2 bath 1600 ft.² live/work condo on Panetta Avenue. The ground floors commercial space and the second floor has a kitchen and living room with 1/2 bath, washer and dryer hookup, and second floor has a separate entrance to the community courtyard. HOA fees are about $500 per month. This is a new construction home in the heart of downtown just minutes from the beach.
$999,000
Here's where we get into the single-family, detached house. This is a three bedroom and two bath home with 1328 ft.². Most of the home needs to be updated but it is move-in ready. Located in Santa Cruz Gardens, these homes were built around the 1960s and some have seen upgrades and some have not. Typically around the $1 million mark you'll have a few cosmetic upgrades that need to happen. One of the nice things about these types of homes is a larger lot. Most homes in Santa Cruz Gardens sit on about a 10,000 square-foot lot and there are no homeowner association dues.
$1,195,000
Towards the top of the list is another single-family home with three bedrooms, 2 1/2 baths, and 2800 ft.². This is one of the hottest priced homes in Santa Cruz. Square footage is definitely a plus as well as this 1.2 acre horse property. It features a circular paved driveway, fresh paint, large room and private entry, 10 minutes to Westside Santa Cruz, shopping, and restaurants. It even features for horse stalls, a round pen, feed and tack room, 2500 gallon water tank, and no homeowner association dues. This is one of those gems that doesn't come along that often and even though it's about $200,000 more than the $1 million mark that we set in this article, pushing it to the 1.2 million definitely get you a little bit more… Strike that, a lot more.
$1,195,000
Coming in at around the same price is a two bedroom, one bath with 914 ft.². You can definitely see the difference in prices. Two prices, exactly the same, with two completely different properties. This bungalow sits on a 7000 square-foot lot and was built in 1956. What's the difference? It all comes down to supply and demand. It's important to check out both of these properties if this is your price range because there definitely can be differences even though they are the same price.
If you're looking for a home around $1 million in Santa Cruz, browse the newest listings below or simply contact my office to schedule a showing or for a more custom list of homes that meet your search criteria and price throughout Santa Cruz and surrounding communities.