What is famous about Santa Cruz?
Posted by Gregg Camp on Tuesday, September 28, 2021 at 3:26 PM
By Gregg Camp / September 28, 2021
Comment
Known for its beautiful and expansive beaches along with its surf and laid-back culture, Santa Cruz is a dream place to settle down and a vacation destination. The land and area known as Santa Cruz was founded in 1769 by Spanish explorer Don Gaspar. He called the area Santa Cruz which means holy cross. The famous mission at Santa Cruz was established in 1791 and was founded by the Spanish as one of the civil settlements or pueblos in California.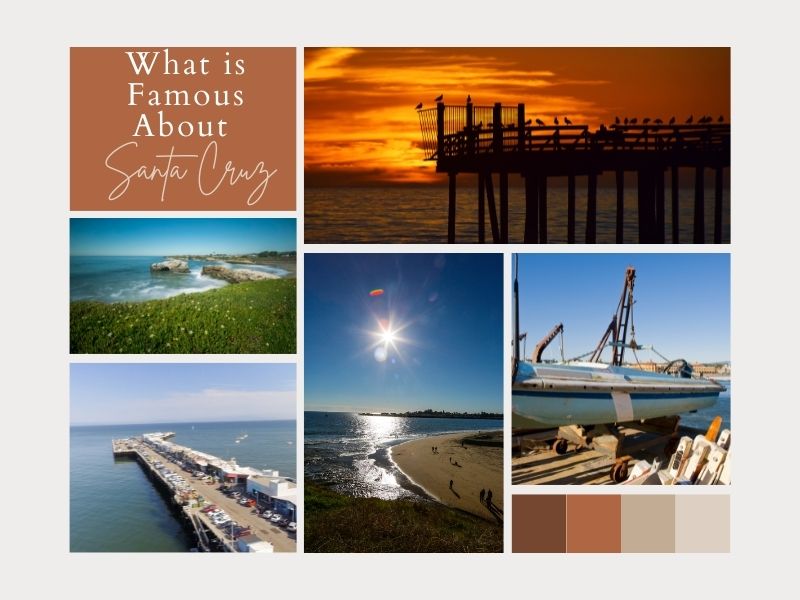 Santa Cruz is known as a beach town with one of the most touristy spots as the boardwalk and fishing pier. Besides the seaside scenery, there is so much more to this beautiful area. There is a historical mission and a quaint downtown. It is close to Monterey Bay and also boasts of ocean views. There is a huge marine environment to view as they play in the deep blue waters.
Surfers can often catch a glimpse of marine life. Santa Cruz is known for its outdoor activities with coastal hiking trails. You can find hiking trails in most places, but not coastal hiking trails. The best are found in Wilder Ranch State Park. This park is known for its beautiful hummingbirds and access to the Santa Cruz Arboretum and Botanical Garden.
The cultural lifestyle is what attracts many to Santa Cruz.
There are Shakespeare performances, surfing museums, and the historical mission that you can visit and attend. The boardwalk activities include all the summertime fun you can imagine such as rides, games, attractions, bike riding, painting, and fishing. What you probably didn't know about Santa Cruz is that it is the birthplace of mainland surfing. This is where they used surfing boards that were made from redwood planks. Santa Cruz is also home to California's oldest beach resort town which was formerly known as Capitola but now renamed Sotola. There is a 14,000-acre apple orchard, 7 food plants, and 152 dairies. The area used to be known for its agriculture and still is but it is more popular for its beaches.
With all of these options, what should you do when you go to Santa Cruz? Check out these 12 activities below.
The historical charm mixed with the beachy aesthetics makes Santa Cruz the desired destination with many attractions that it is widely known and famous for. Contact my anytime for property in Santa Cruz California.